The Call to Lead: The Best Stories of 2021
We are showcasing the stories you loved most this year.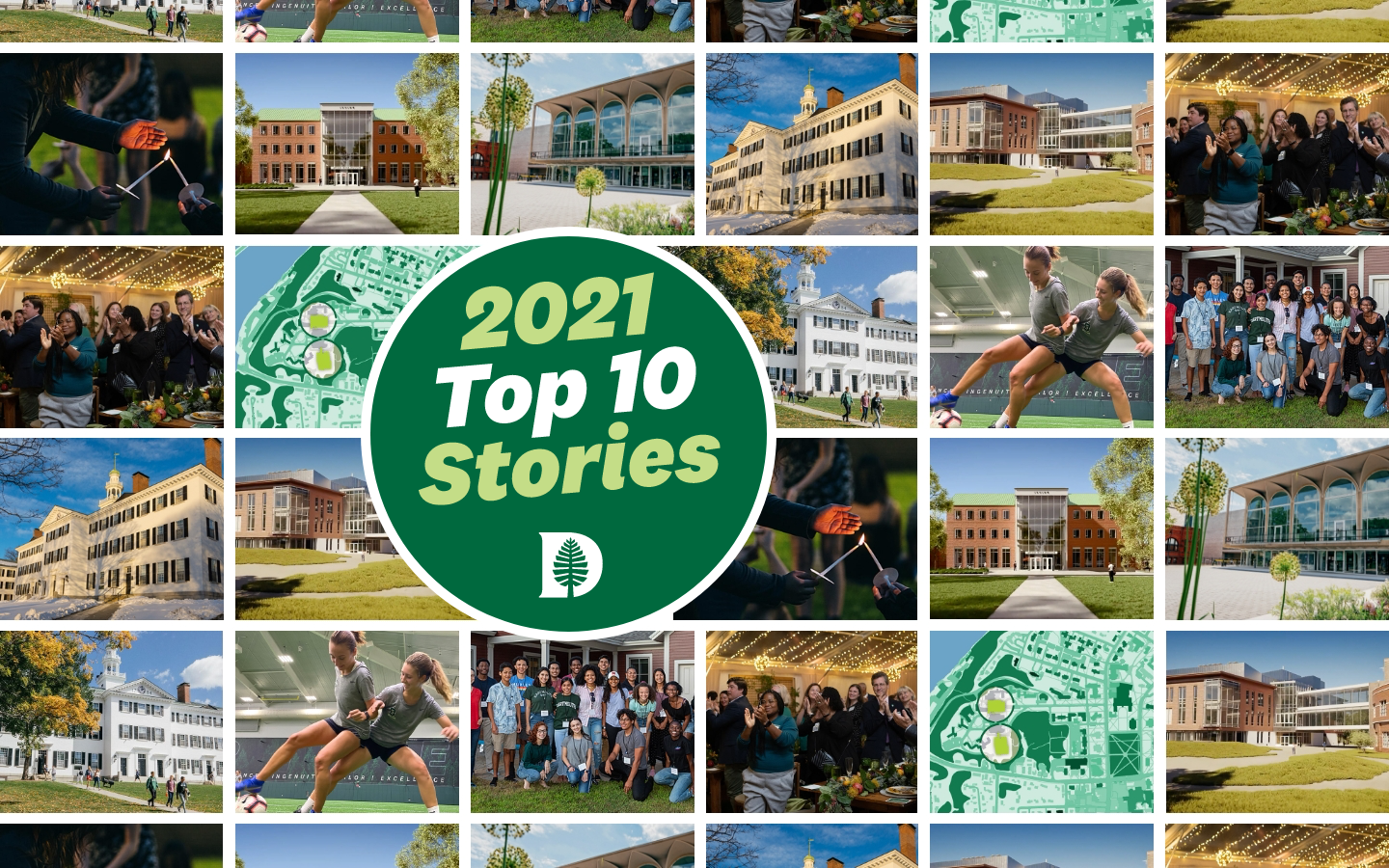 As an eventful year comes to an end, it's time to look back on our top stories from 2021. Each month, we brought you informative and inspirational stories about alumni leadership, exciting campus developments, and Dartmouth's commitment to its distinctive educational mode. But which stories did our community love most? 
These were our readers' favorite and most-read stories from this year: 
The Call to Lead Reaches $3 Billion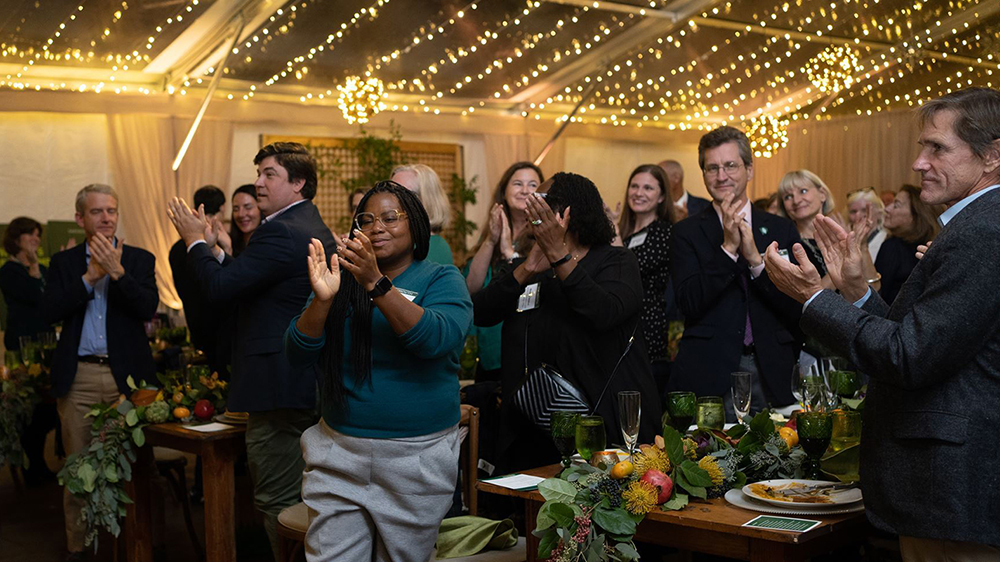 Through the unparalleled support of the Dartmouth community, The Call to Lead campaign surpassed $3 billion. This transformational accomplishment solidified Dartmouth's role as a global leader in higher education. Read More....
$20 Million Gift Addresses National STEM Diversity Gap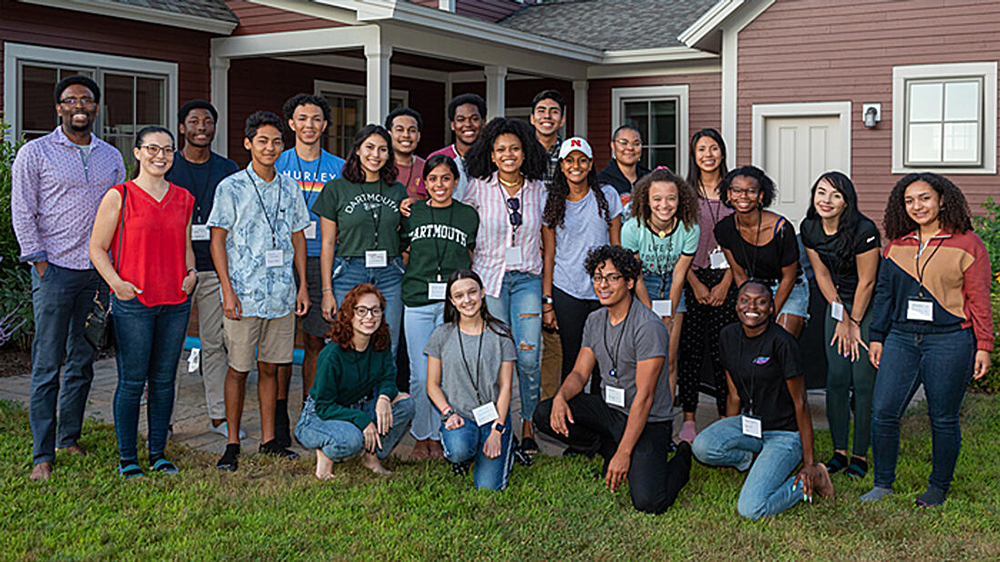 Dartmouth received a tremendous $20 million gift from Eileen Chamberlain Donahoe '81 and John Donahoe '82 to foster the representation, achievement, and leadership of historically underrepresented groups in science, technology, engineering, and mathematics (STEM). Their gift honors alumnus E.E. Just, a Black pioneer in science and the valedictorian of the Class of 1907. Read More....
103 Women Commit a Landmark $379 Million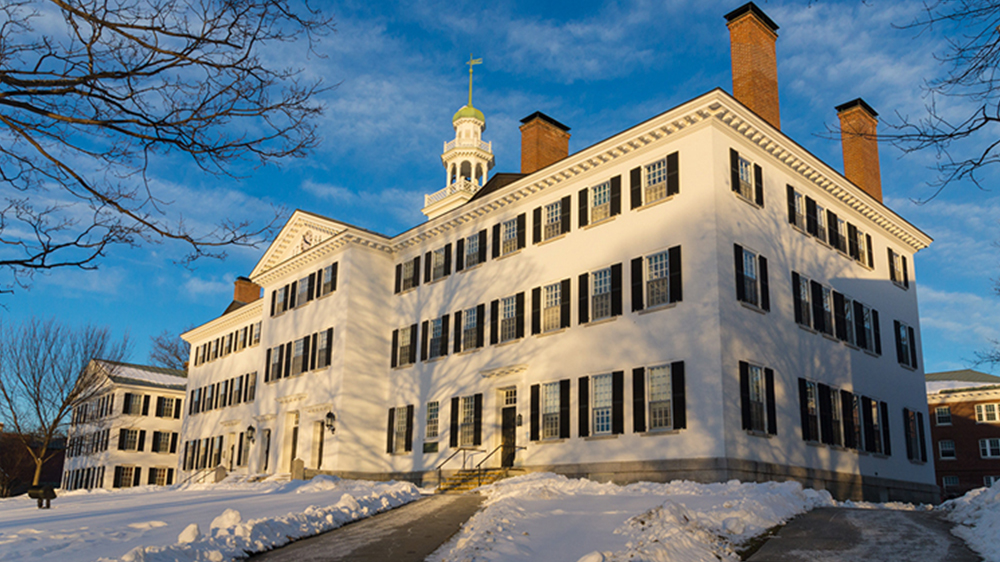 On the cusp of the 50th anniversary of coeducation at Dartmouth, alumnae-led fundraising initiatives have made U.S. philanthropic history: 103 women have each made a gift of $1 million or more to The Call to Lead campaign, strengthening Dartmouth's position as a national leader in women's philanthropy. Learn More....
Explore Dartmouth's Changing Campus Through a Virtual Tour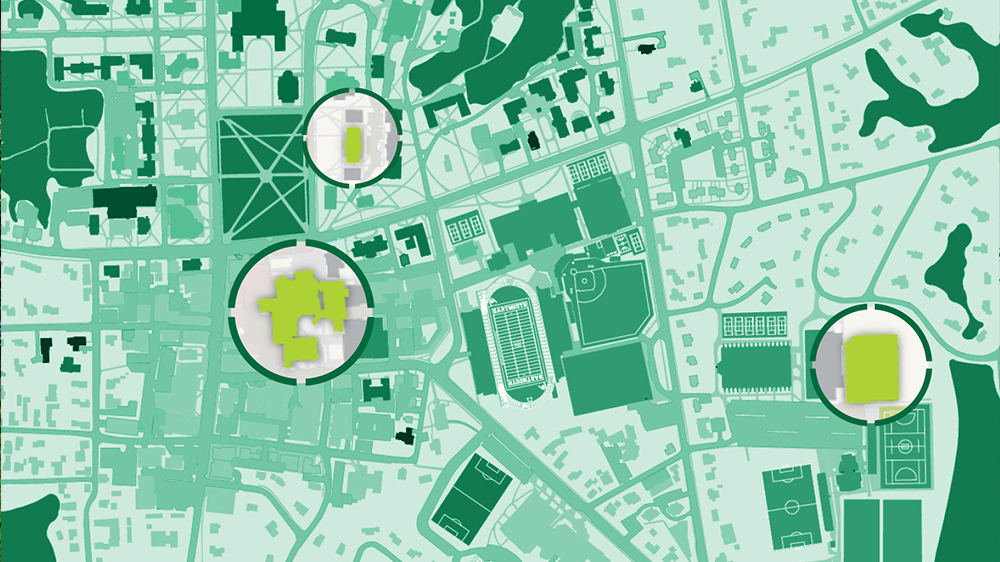 The Call to Lead campaign has supported several major enhancements on campus, including the largest construction project in Dartmouth's history: the $200 million Center for Engineering and Computer Science. Improvements also include much-needed updates to campus landmark Dartmouth Hall, the Arts District, the Friends of Dartmouth Rowing Boathouse, and the beloved Moosilauke Ravine Lodge. See the tour....
Dartmouth Young Alumni Focus on Student Mental Health with a $1 Million Initiative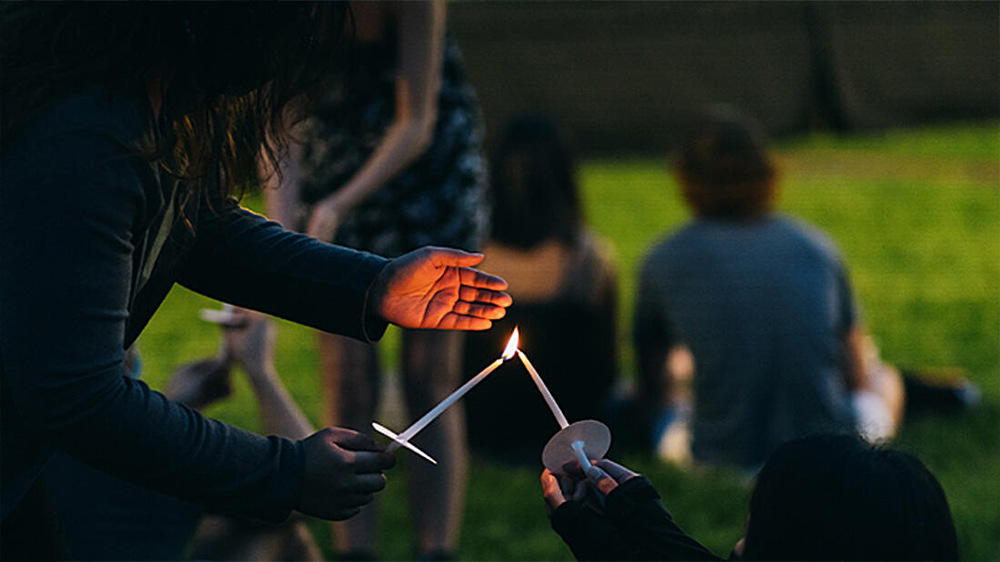 Dartmouth's Young Alumni Campaign Advisory Committee (YACA) spearheaded a grassroots movement to raise $1 million to support campus mental health. "We wanted to identify an opportunity with resonance for recent grads as well as urgency for current students...Our course became quite clear. Read More....
Dartmouth Dedicates New Home for Global Energy Institute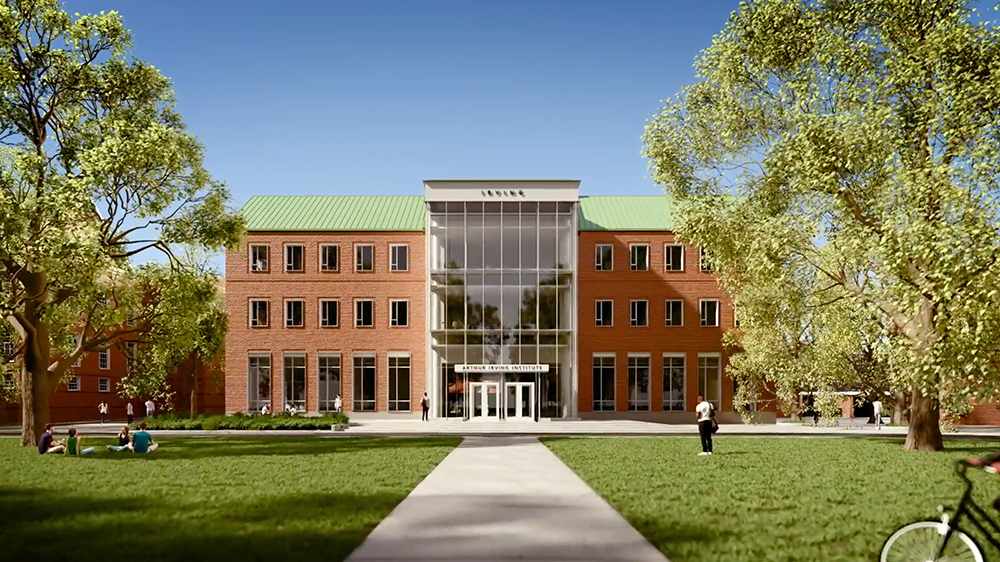 Dartmouth recently dedicated the inaugural home of the Arthur L. Irving Institute for Energy and Society, a building that will serve as a hub for the interdisciplinary research, teaching, and learning that's the hallmark of the College's distinctive educational model. The ceremony celebrated the successful $160 million initiative and the opening of the 55,000- square- foot building. Learn More....

Alumnae Unlock $1 Million Dartmouth Hall Challenge Gift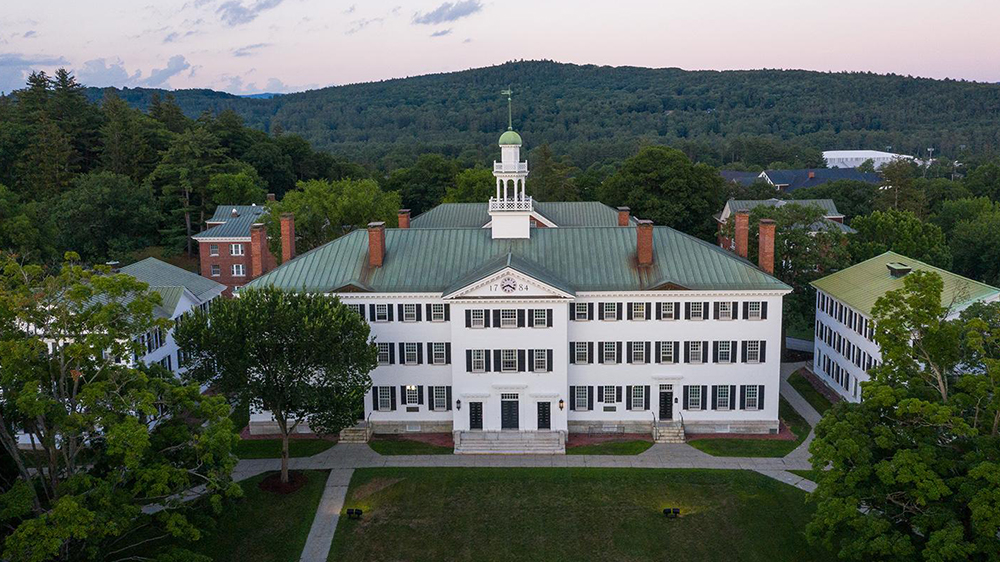 Dartmouth women met a challenge that provided a $1 million gift to a scholarship while also expanding a grassroots initiative to raise $25 million from thousands of donors toward the renovation of Dartmouth Hall. Read More....
Video: Take a Sneak Peek at Dartmouth's Technology Future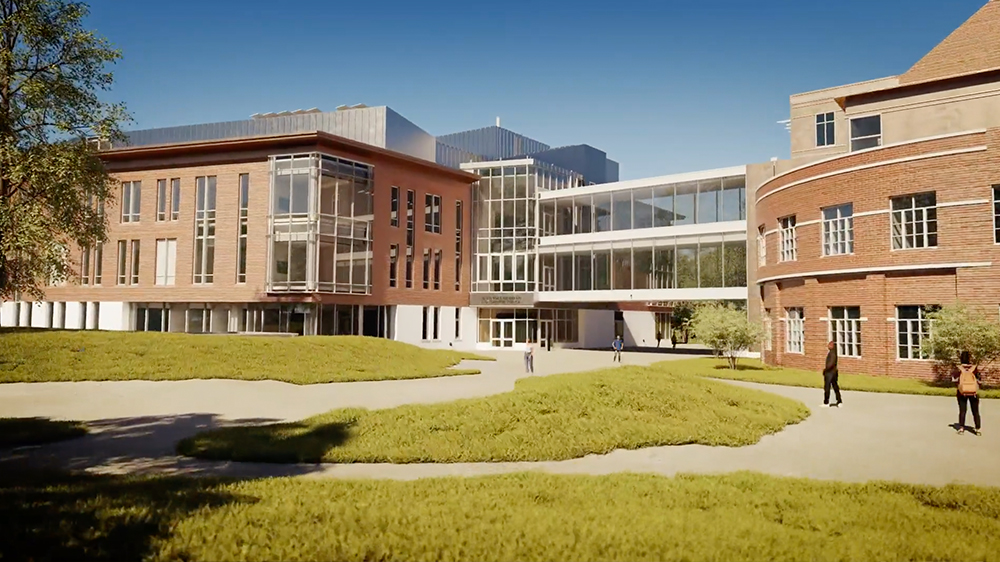 The Center for Engineering and Computer Science (CECS) will be home to an expanded engineering and computer science program, two of the fastest-growing majors at Dartmouth. The center will also provide the opportunity for all undergraduates to take technology courses that will equip them with tech knowledge that furthers future careers. Take a Sneak Peek at Dartmouth's Technology Future....
A Reimagined Arts District: Why We Love the Hop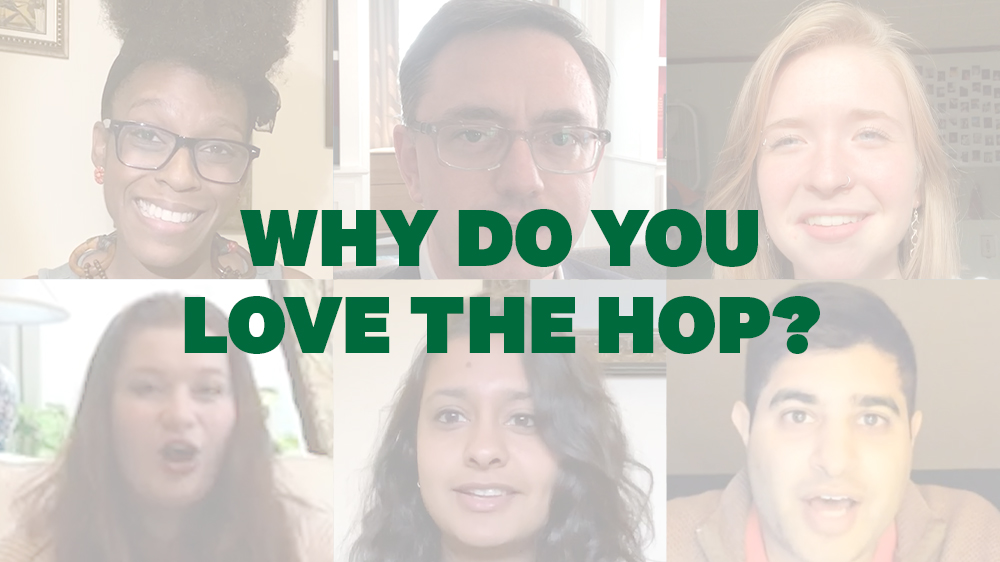 The Hopkins Center for the Arts has long been the center of the arts community at Dartmouth. The Hop now transitions from a performing arts center to a place that inspires cross-disciplinary creativity and imagination. Watch here....
.
Inside the Graham Indoor Practice Facility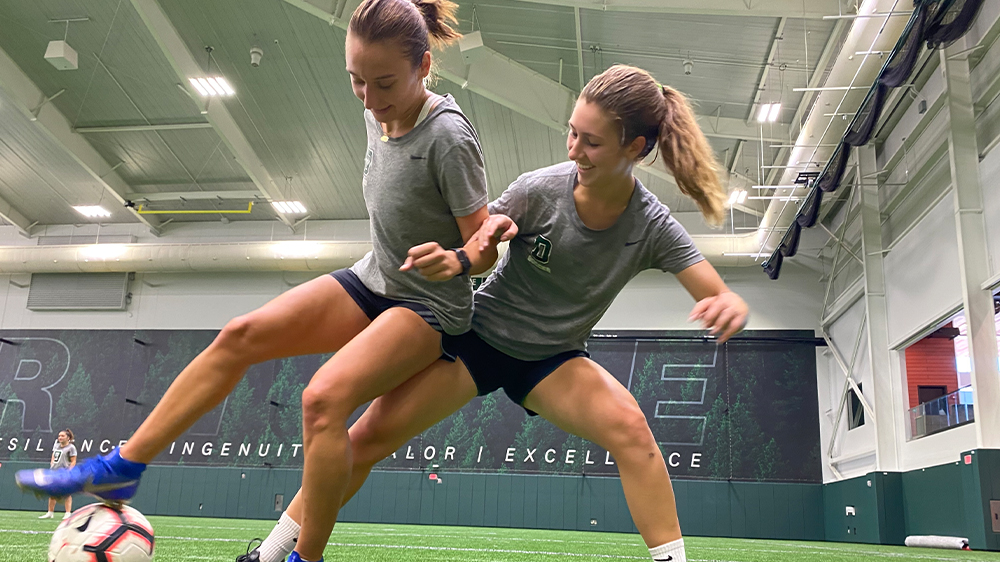 Take a sneak peek at Dartmouth Athletics' 70,000- square- foot, state-of-the-art practice facility. The impressive building stands out as the largest permanent indoor practice facility in the Ivy League.