Hanlon: Pandemic Calls for Financial Aid Response
New presidential commission will champion strategies of access and affordability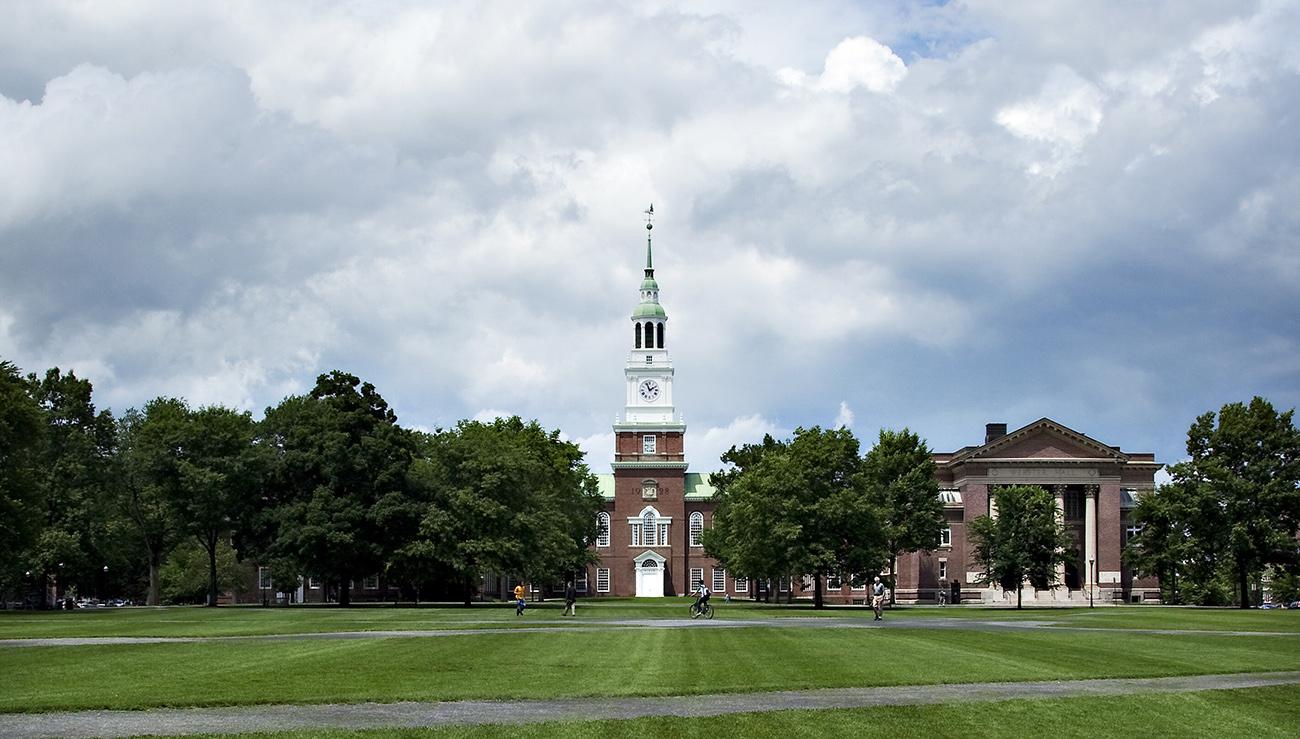 Dartmouth prepares leaders.
That has been our mission for more than 250 years, and it's what we do best.
In the face of the COVID-19 pandemic and economic crisis, Dartmouth is strengthening its effort to ensure access to a liberal arts education for all students, regardless of their ability to pay, President Philip J. Hanlon '77 announced on May 14.
Calling the global pandemic and economic downturn "our leadership moment," President Hanlon pledged that the College community will not waver from its commitment to uphold need-blind admission practices for undergraduates while meeting the full demonstrated financial need of all new and continuing students regardless of citizenship.
President Hanlon outlined a plan of urgent action that encompasses all of Dartmouth's schools, to benefit undergraduates and graduate students. The plan includes a new goal to expand the family-income threshold for a full-tuition undergraduate scholarship to $125,000, a renewed emphasis on annual giving, creation of a special scholarship bridge fund, and increasing Dartmouth's endowed scholarships.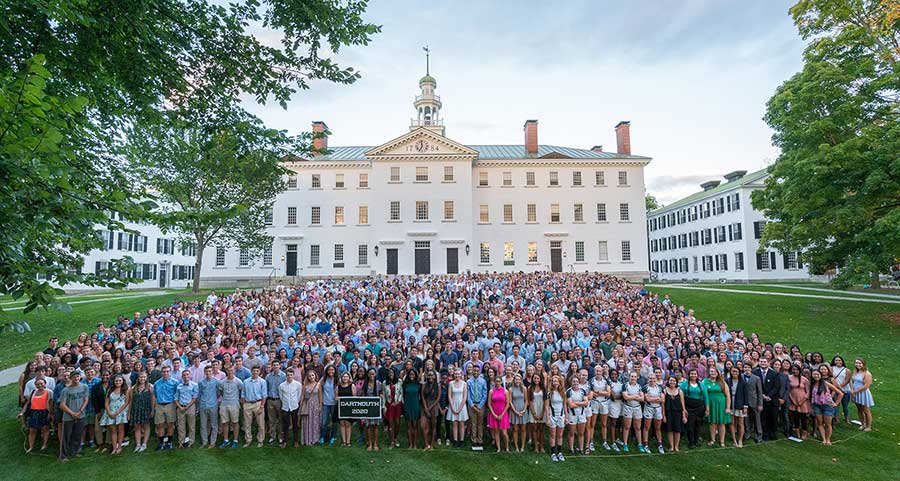 Speaking in an online community meeting attended by more than 550 alumni and parent volunteer leaders, the president described the economic toll of the past two months, noting that, in the face of unprecedented national unemployment that is clearly impacting Dartmouth families, a surging number of appeals have been received by the College's Office of Financial Aid from current and accepted students during the past eight weeks.
"Families from all financial backgrounds are wondering whether they can attend—or return to—Dartmouth next year without additional scholarship support and we are committed to responding to that new and urgent need," said President Hanlon. "Our mission, so critical to our nation and our world, is grounded in the premise that talent, drive, and promise are distributed equally among us. Here, students from across the globe and from every socioeconomic background leap into a crucible of ideas, values, cultures, and beliefs often entirely different from their own. The society we become tomorrow will be led by the students we educate today."
President Hanlon announced the establishment of the Presidential Commission on Financial Aid to study the impact of the crisis on higher education given the historic role of scholarships as an agent of opportunity and social mobility. The commission will be co-chaired by accomplished Dartmouth volunteer leaders Leslie Dahl '85 and Bob Dahl P'18 and Julie McKenna '89 and David McKenna '89 P'18,'24.
THE COMMISSION ON FINANCIAL AID

The Presidential Commission for Financial Aid, co-chaired by Leslie Dahl '85 and Robert Dahl P'18 and Julie McKenna '89 and David McKenna '89 P'18, '24, is charged with ensuring that Dartmouth's core educational values and commitments to students thrive for generations to follow.
One of only a handful of presidential commissions to be convened in Dartmouth's 250-year history, the group will provide an independent voice to advise the administration on a wide range of issues related to financial aid, including an in-depth understanding of student and family need and avenues for Dartmouth to maintain its distinctive strengths.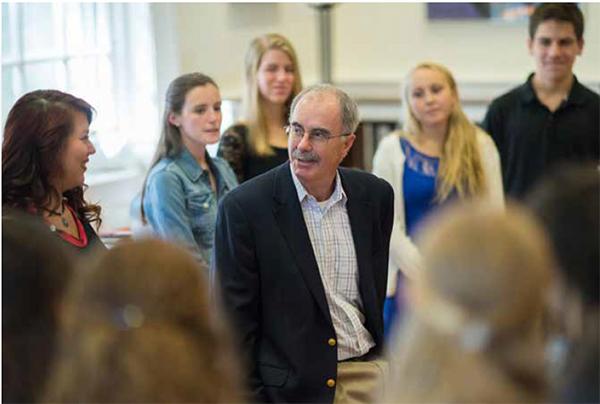 Dartmouth students are leaders
"Our students are talented young people with nearly unlimited futures. We cannot—and will not—allow cost to keep them away. In order to prepare wise, courageous leaders, we must be wise and courageous ourselves."

Phil Hanlon
See how else Dartmouth is answering the call to lead