Gift Seeds Scholarship Fund for International Undergraduates
The new fund invites alumni, families, and friends to advance Dartmouth's global competitiveness; a dollar-for-dollar match will double support, up to $500,000.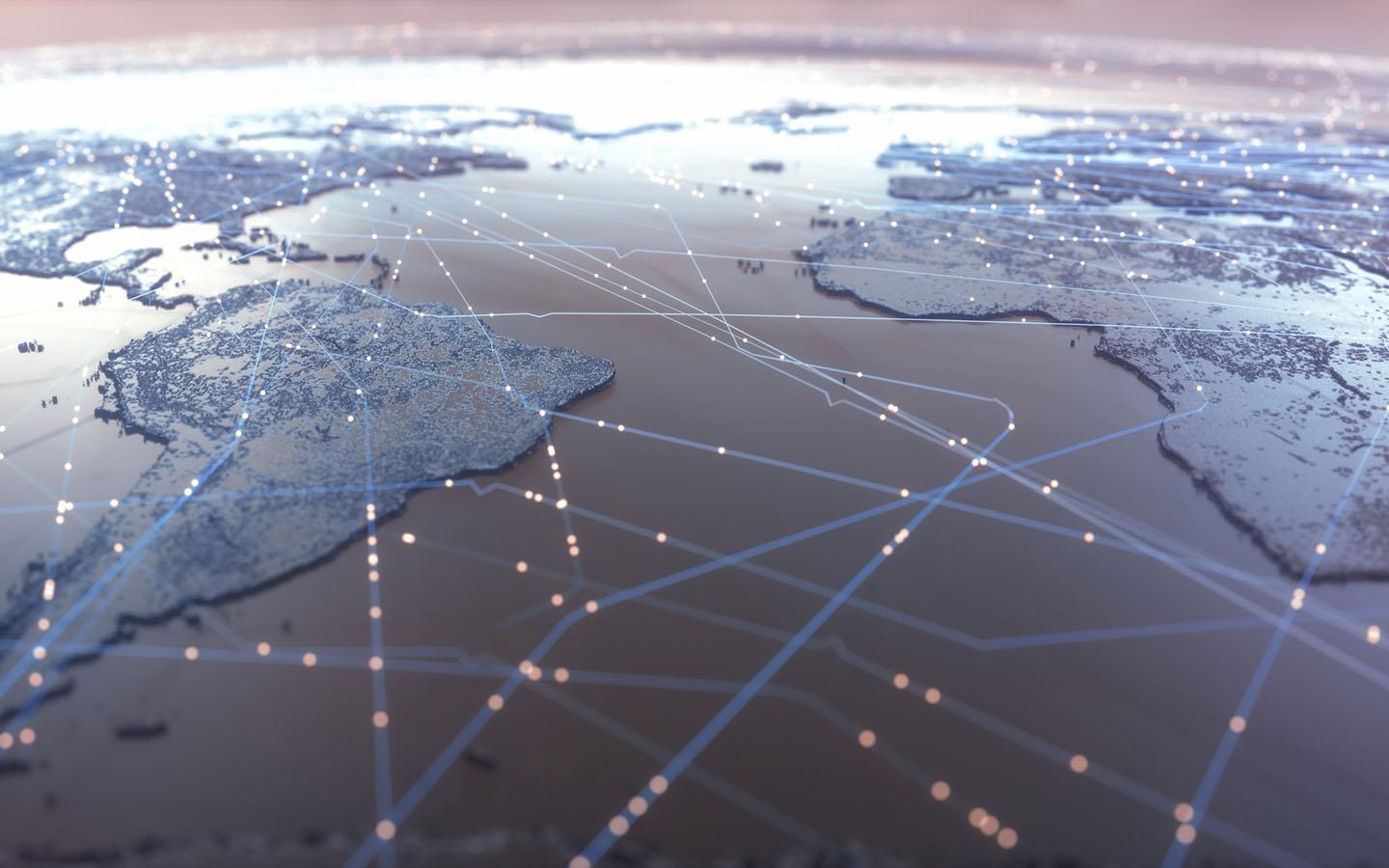 In support of a key goal to extend need-blind admissions to undergraduates from around the world, Dartmouth has established a new scholarship fund for international students and invited its global community to build on the effort.
The International Student Scholarship Fund, launched with an anonymous $500,000 gift in early February, welcomes gifts of any size, with the goal of making a Dartmouth education possible for all prospective non-U.S. undergraduates, regardless of their family's financial position. The new initiative is part of The Call to Lead: a Campaign for Dartmouth, a $3 billion effort to expand Dartmouth's leadership in creating positive, global change.
Further supporting this new fund, Dartmouth has announced a $500,000, dollar-for-dollar match from the Black Heart Foundation, a UK-based organization that supports educational access for students around the world. Gifts of any size to the International Student Scholarship Fund will be doubled until the $500,000 match is fully activated.
"In order for Dartmouth to stake its claim as a global leader, it must be able to attract the very best students from around the world," said Jane Pfaff Novak '92, co-chair of The Call to Lead Regional Campaign Committee for Europe, the Middle East, and Africa.
"Embracing need-blind admissions for international students is important for so many people in the Dartmouth community. The International Student Scholarship Fund gives everyone a vehicle to contribute to this priority."
A key driver of The Call to Lead campaign is the belief that students who will become the next generation of leaders should experience the transformative power of a Dartmouth education based on their ability—not their ability to pay. The campaign's overall $500 million financial aid goal will expand scholarship resources by almost 50 percent. Of that $500 million total, Dartmouth aims to secure $90 million in endowed scholarships for international students so that it may move to "need-blind" admissions for those students.
About 11 percent of undergraduate students are non-U.S. citizens, representing more than 60 countries worldwide. The average scholarship award to students demonstrating financial need is approximately $51,000 annually.
Non-U.S. undergraduates said dedicated scholarship funds for international students are essential for Dartmouth to be competitive globally.
"This is certainly the biggest motivator for a large pool of highly talented students who would otherwise have to limit their options," said Harshit Yadav '22, a first-year student from India. "Funds for international students reflect the importance and value offered to them by the College, and that can be a make-or-break decision for a lot of prospective students."
Julia Yoon '19, a government major from South Korea, said the College's commitment to provide scholarships to international students will benefit not only prospective students outside the U.S., but the entire undergraduate population.
"U.S. colleges are generally more expensive than colleges in Korea. Having Dartmouth provide a scholarship was a very important factor for my family that went into me choosing to attend Dartmouth," she said. "Having students from all parts of the world increases diversity at Dartmouth. Diversity is what brings differences of thought and perspective, which increases the quality of discussions in classrooms."
"Only six U.S. universities offer need-blind admissions for international students," said Nestor Paz Galindo '93, the international alumni representative to the Dartmouth Alumni Council who came to Dartmouth from Bolivia and now lives in London.
"This will be a huge competitive advantage for Dartmouth and make us an even stronger magnet for attracting the best talent. And keep in mind: We're not just competing with U.S. schools. We're competing with the finest universities in the world, including Oxford and Cambridge, which are more affordable than U.S. colleges."
The international scholarship initiative is one of three major efforts announced this month to make Dartmouth more affordable and accessible for all students—regardless of their means.
Last week, Dartmouth celebrated the new "250 for Dartmouth's 250th," initiative, which aims to raise the number of scholarships endowed through the campaign to 250 during this anniversary year. Since the start of the campaign, the Dartmouth community has established 149 scholarship endowments of $100,000 or more.
Earlier this week, Dartmouth announced $13 million in private gifts—including a $10 million lead commitment from A. George "Skip" Battle '66—to help create a more comprehensive package of programs to support first-generation, low-income students as they make the transition to a highly selective academic environment.
"Together, these initiatives are making the dream of a Dartmouth education possible for students from any part of the world, and from any financial circumstances," said President Philip J. Hanlon '77. "We all are profoundly grateful for the alumni, families, and friends who are stepping forward to support new generations of Dartmouth students."
---
See how else Dartmouth is answering the call to lead