Community, Climate and Conversation
Passionate about research, Reyn Hutten wants to make science a community activity, helping non-scientists understand climate change research through clear communication and conversation.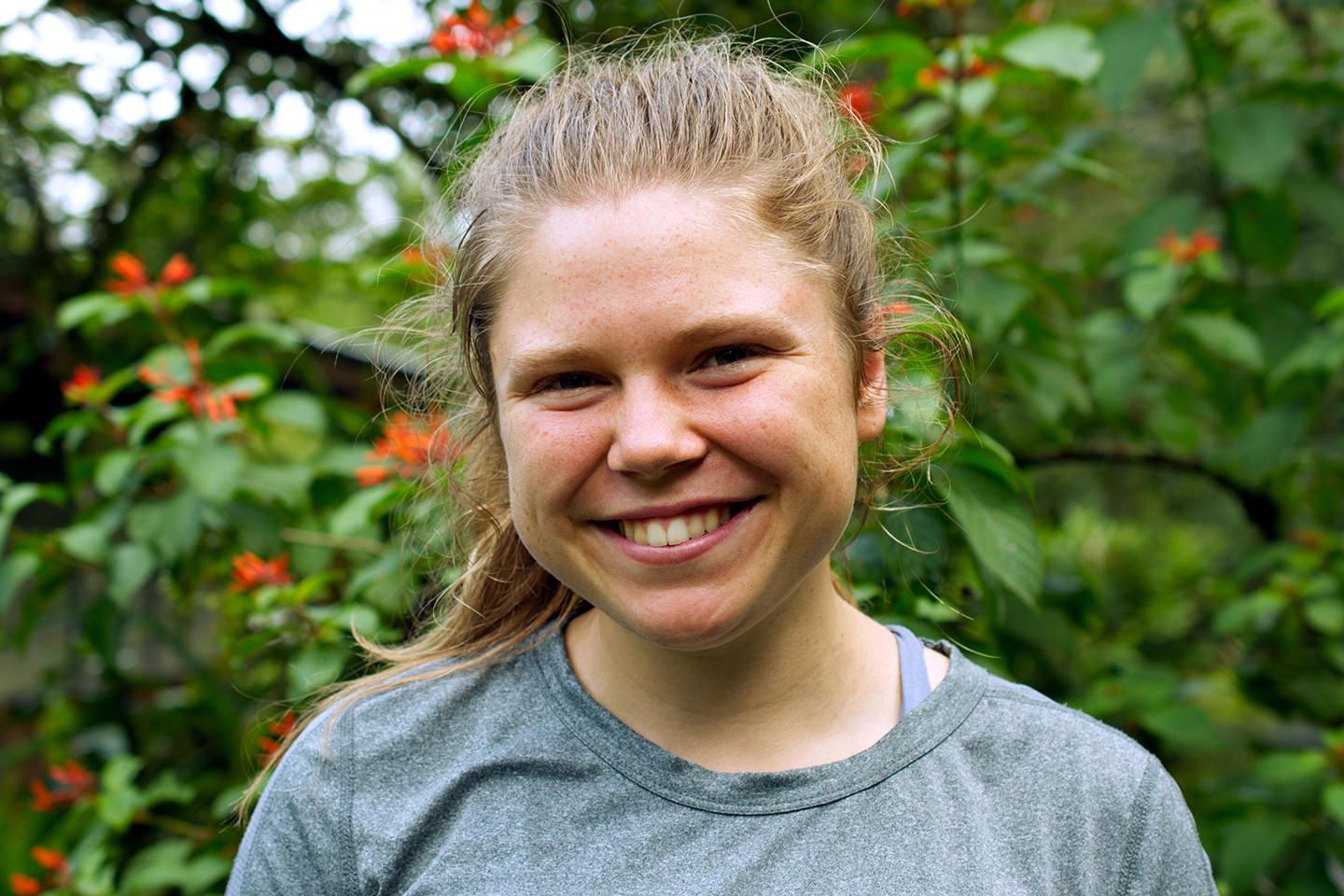 It's no exaggeration to say that Reyn Hutten '21 has science in her DNA. Both of her parents work as ecologists for the Tongass National Forest in southeast Alaska, and a large part of her life has been spent outside, observing and interacting with the natural environment.
The ecology and earth sciences major has traveled from tundra to the tropics, pursuing her passion for research that adds to our understanding of the impacts of climate change across the planet.
Reyn's scientific journey at Dartmouth started almost by happenstance.
"I was looking for a third class to take and I signed up for Ross Virginia's 'Pole to Pole' course," she says.
"The class made a huge impact on me and led to my working in Professor Virginia's lab studying arthropod diversity, and then—as my sophomore scholar's project—soil ecology in Greenland."
Since then, Reyn has participated in the Department of Earth Sciences' "Stretch" program, which she credits with adding exponentially to her knowledge and skillset in earth sciences. Currently, she is taking part in the Biology FSP, which includes travels to Panama, Costa Rica, and Little Cayman to study tropical ecology.
"100 on a scale of 10"
Reyn rates Dartmouth's experiential learning opportunities at "100 on a scale of 10," saying that she has come to understand the power of immersive learning and why it connects so powerfully with her own learning style.
"I have seen the way other students who are in direct contact with the landscape that they are studying quickly develop a fiery curiosity, a motivation to learn, and a sense of relevancy and personal relationship with the land."
"I relish the opportunity to make science a community activity."
"I believe that a huge part of science can be centered around education and communication. Science—when it is explained well—helps people understand the issues we face and motivates them to care.
"Now that I feel I have a good idea of what science at its best can be, I am certain it will play a primary role in my career. I have come to understand that the intersection between community, climate, conversation, awareness, and education supports those things that excite me most. This is where my passion lies."
See how else Dartmouth is answering the call to lead