Transformative Gifts Drive the Campaign
Donors improve the lives of our students—and people across the globe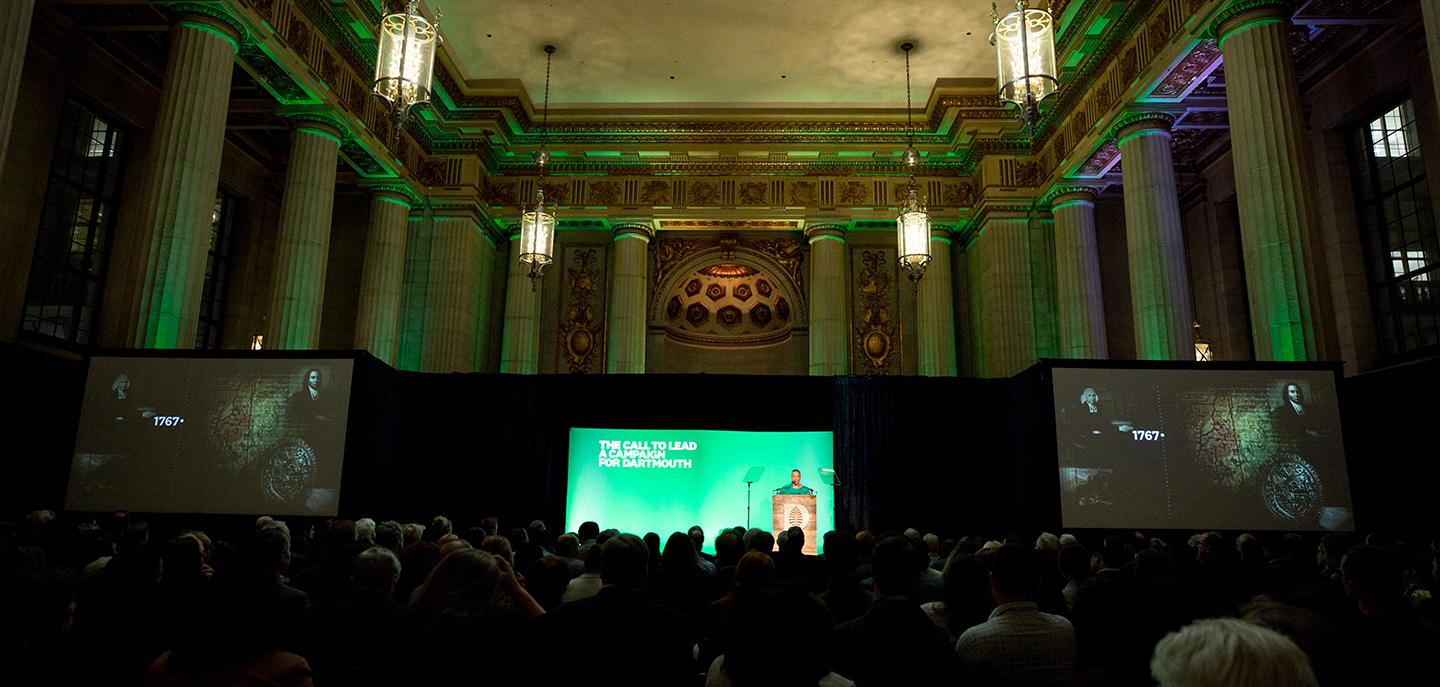 A series of exceptional gifts announced at campaign celebrations across the country helped push total commitments to The Call to Lead past the $2 billion mark.
From the Hopkins Center for the Arts to the Native American Studies program to better health care for vulnerable people around the world, these gifts are expanding learning experiences, preparing students for lives of wise leadership, and improving the human condition.
Among the highlights:
Molly and Gregg Engles '79 committed $10 million toward three campaign priorities, including renovation of the Hood Museum of Art and one of the research and teaching "neighborhoods" in the West End's engineering-computer science building.
The Mae and John Hueston Distinguished Professorship in Native American Studies will advance Dartmouth's Native American Studies program and create one of the few senior academic professorships focused on the study of global indigenous peoples.
Members and friends of the Hopkins Center for the Arts Board of Advisors collaborated on a $15 million gift to serve as a fundraising kickoff for the Hopkins Center's planned $75 million revitalization.
An anonymous $22 million bequest intention will grow the availability of scholarship support, a top priority of The Call to Lead campaign. In today's dollars, this planned gift would provide financial aid for up to 44 undergraduates every year.
Four Dartmouth families combined to make an anonymous $7 million gift to improve the health of people living in vulnerable communities around the world by helping endow the Center for Global Health Equity.
A $150,000 gift from Merinda and Ben Wilson '73 jumpstarted the push to expand and endow the E.E. Just Program, which provides mentorships, research internships, and undergraduate fellowships to students from populations underrepresented in STEM disciplines.
Three gifts, totaling $5.5 million, from Jennifer and the late Peter Brock, are supporting MD scholarships for Geisel students, the Jack Byrne Center for Palliative and Hospice Care, and nursing education at Dartmouth-Hitchcock.