A New Approach to Technology Education and More
A hub of innovation, entrepreneurship, and transformative technology education, the reimagined West End will benefit all Dartmouth students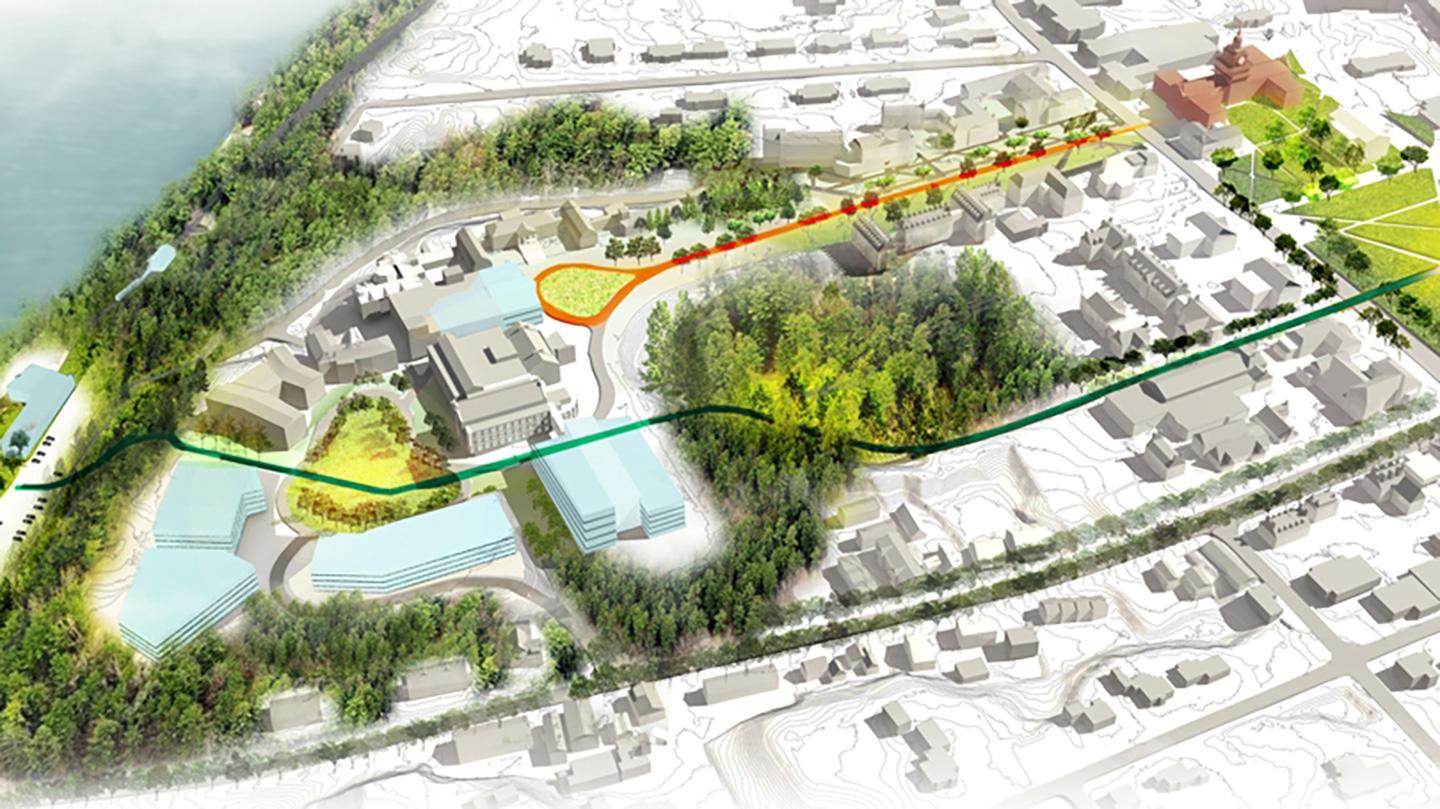 Hundreds of gifts of all sizes, including two $10 million gifts announced in October, have put the College on course to break ground on a West End building that will redefine how Dartmouth delivers technology education.
The 160,000-square-foot building—part of an ambitious vision to transform the West End into a dynamic hub of innovation, exploration, and entrepreneurship for students from all majors—will house the Department of Computer Science and a large portion of Thayer School of Engineering in a way that brings the two academic programs together seamlessly within the context of Dartmouth's distinctive liberal arts model of education.
Combined with the newly created Arthur L. Irving Institute for Energy and Society, the recently endowed Magnuson Center for Entrepreneurship, and substantial investments in programming at the Tuck School of Business, the West End will be a vibrant hive of intellectual activity, as undergraduates, graduate students, and faculty push the boundaries of knowledge and establish ventures that will improve lives.
At the first of 12 regional campaign celebrations, held in Connecticut in mid-October, President Philip J. Hanlon '77 announced a $10 million gift for the new building from Lisa and Scott Stuart '81 P'16,'20.
Two weeks later in Chicago, President Hanlon saluted Val and Greg Jensen '96, who also made a $10 million gift to the engineering-computer science building.
As of November 8, Dartmouth was 80 percent of the way toward the $200 million fundraising target for constructing the landmark building.
Interested in learning how you can help Dartmouth redefine technology education? Email calltolead@dartmouth.edu to learn more.