"Leadership requires making tough decisions"
Dr. Joanne M. Conroy '77, MD, CEO and president of Dartmouth-Hitchcock Health, discusses health policy and her leadership moments at Dartmouth College.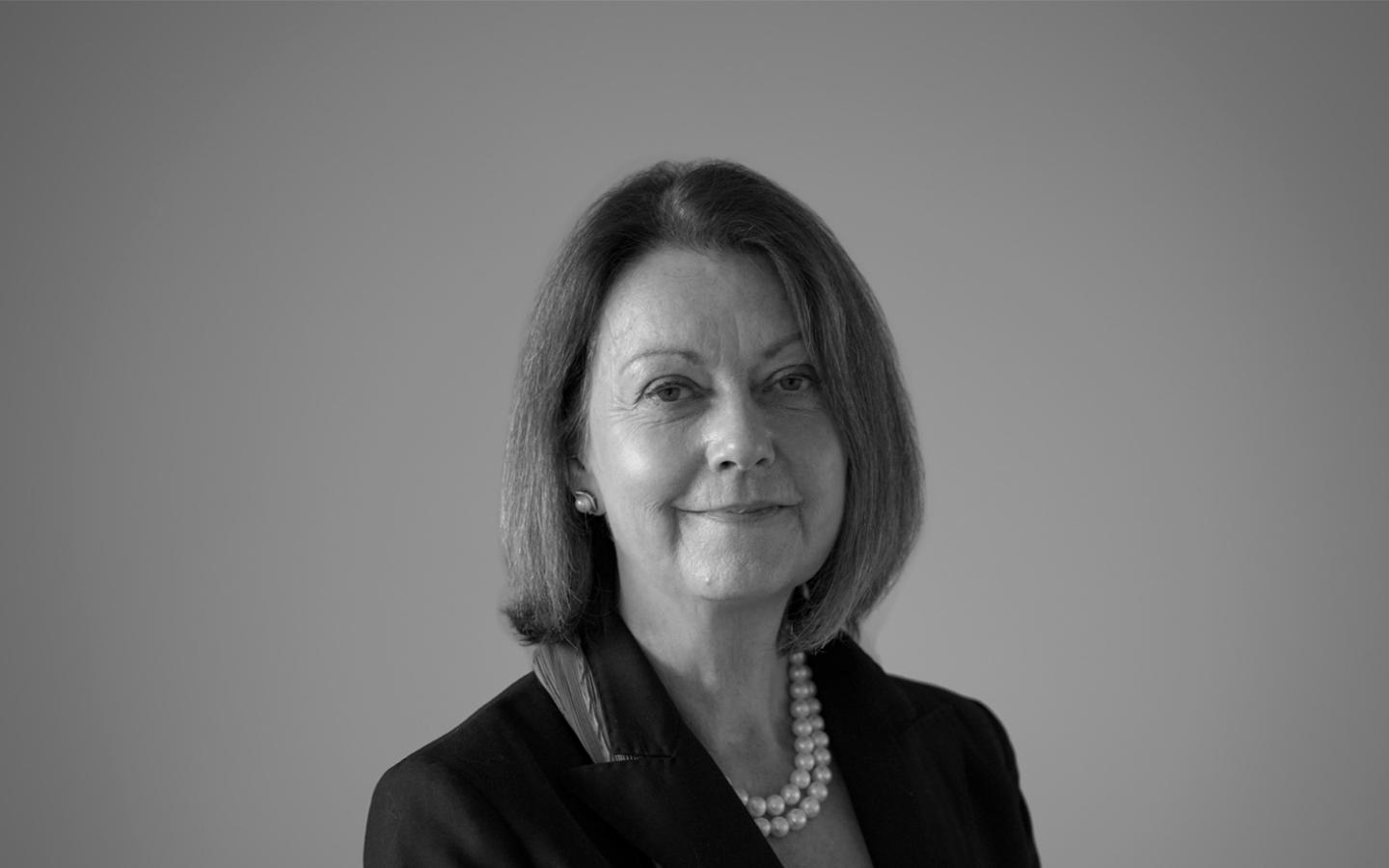 Dr. Joanne M. Conroy '77, MD, CEO and President of Dartmouth-Hitchcock and Dartmouth-Hitchcock Health, leads a major academic health system comprising hundreds of health care providers, five hospitals, and a visiting nurse and hospice network.
We spoke with Dr. Conroy about the important role public health policy plays in pandemic times, being the only woman in the room, and how Dartmouth shaped her as a leader.
The responsibility of leadership
Serving as the head of a large institution like Dartmouth Hitchcock Health requires me to make tough decisions that people don't like sometimes. It's very difficult to be successful as a leader unless you're willing to do that. My experience at Dartmouth taught me how to take personal and professional risk. You can listen to everybody's opinions but ultimately you have to make the decision for the organization. That is the responsibility of leadership.
At Dartmouth I began to realize the importance of having confidence in my own instincts and ability to chart my path. Early in my career, I was the only woman in the room—and often I still am. Women leaders have had to figure out how to manage in a male-dominated environment and not be put in uncomfortable situations, although we all were. Young women—and men—today are saying, "we don't accept that; we need to change this." We've done a good job training them not to just accept things.
I was a full-scholarship student. My parents didn't have the resources to give us anything but the drive to succeed. At Dartmouth I realized for the first time how much affluence there was in the world. And I realized I was fortunate, because I had a legacy in my family of dedication to education and academic achievement, thanks to a grandmother who graduated from Smith College in 1918.
Two unique organizations, working closely together
A lot of people don't realize that Dartmouth College and Dartmouth Hitchcock Health are separate organizations. But you can't have a strong medical school without a strong academic health system, and you can't have a strong academic health system without a strong medical school. We need to step forward and work together to take on some of the major challenges of our time. As community leaders, we need to address the big issues such as social injustice and stress the importance of diversity and inclusion. And both organizations are responsible for informing the community about COVID-19 and educating them about the importance of wearing masks during the pandemic.
Responsible public health policy is about science, not politics
Good public health policy is supported by science. It's not a political statement; the pandemic is a public health issue, and everybody needs to wear a mask. It's the responsibility of leaders to take a stand, because we know it works and we know it will save lives. We take care of people from every area of New England, from every political persuasion. And we have had very little pushback. We don't allow any drama around it.
One reason I think we've been fortunate so far managing the community spread of COVID-19 is that we had the first case in New Hampshire right here, and it was an employee of Dartmouth-Hitchcock. That incident activated the Upper Valley. A full two weeks before the rest of the country, we shut down large gatherings. We set up our Incident Command on that first weekend and quarantined more than 100 people. Many medical residents had to go into quarantine, and the faculty stepped in, showing up to be front line providers and taking care of patients without medical residents and fellows. That was very impressive, and I believe that saved lives.
The flu season is fast approaching. At Dartmouth-Hitchcock Medical Center we provide free public flu shots for almost 9,000 people in the Upper Valley, and I expect there to be an increased demand this year. Our infrastructure will also allow us to register and vaccinate thousands of people in a short period of time once we have a COVID-19 vaccine that is deemed safe for the public.
A safe campus depends on making good choices
As students begin returning to campus, we are relying on them to use good judgement. We don't want students to die because they went to a party. Maybe they don't feel vulnerable, but it would be a tragedy if they infect a friend who has diabetes or lung disease. We are relying – and depending – on students to be personally responsible and cooperative for the common good. It's my expectation that they will be.
See how else Dartmouth is answering the call to lead