E.E. Just: Scientific Pioneer, Member of the Class of 1907
Pioneering Black scientist inspires today's underrepresented students to pursue STEM degrees and careers.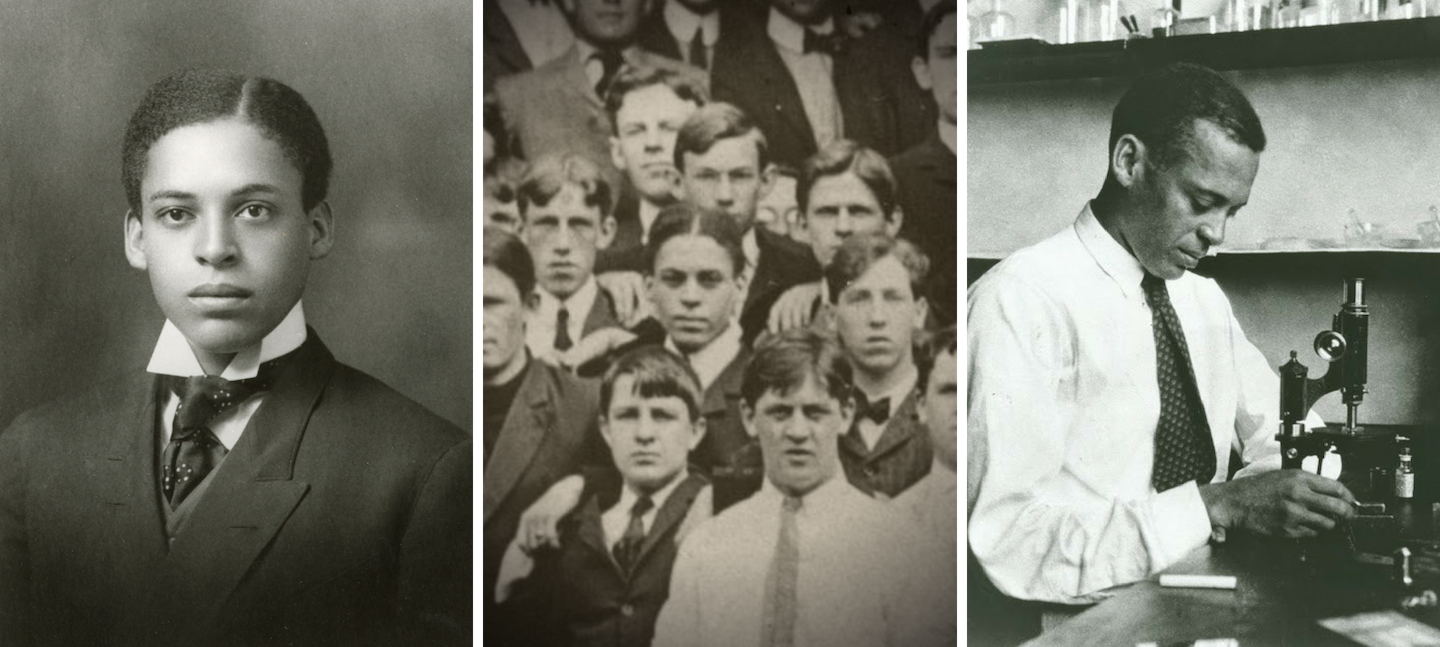 You could say that Ernest Everett Just is a man for this moment.
It was true in 1907, when E. E. Just graduated from Dartmouth as the only magna cum laude recipient in his class and was named its Valedictorian. Due to the cultural biases of the time, unfortunately, Just was denied the opportunity to deliver the traditional Valedictorian address for fear that a Black student in that role would offend the community and commencement attendees.
History can be unfair, but it can also redeem. And in today's moment, when people and organizations across the country are rethinking the rightful roles that each of us can play in creating an equitable world, E. E. Just is now recognized as the pioneer he was—in science, in education, and as a much-needed role model for generations of aspiring minority students.
Who was Ernest Everett Just?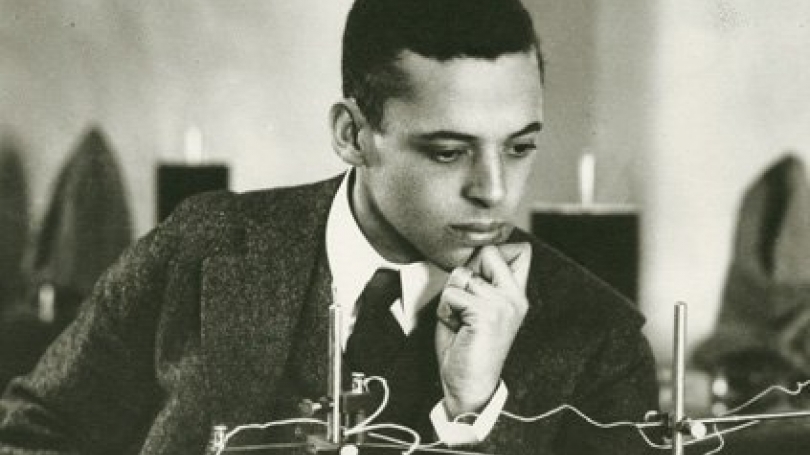 E. E. Just was an academic powerhouse who faced seemingly insurmountable circumstances to become a respected scientist, science author, and educator. But he had to leave his own country to do it.
Born in 1883 in Charleston, South Carolina, his father Charles died when E. E. was just four years old. His mother, Mary, moved the family to James Island, where she became a leader in the Gullah Creole community. As a young man, Just attended the Colored Normal Industrial, Agricultural, & Mechanical College and Kimball Union Academy college prep school in New Hampshire before enrolling at Dartmouth College in 1903.
Just was honored as a Rufus Choate Scholar for placing in the top 5 percent of his class. Upon graduating with a biology degree, he accepted a position as an instructor of rhetoric and English at Howard University, where he was appointed professor of biology in 1912. During his time at Howard, he was instrumental in founding Omega Psi Phi fraternity, the first Greek fraternal organization founded at a Black university. In 1915, he became the first recipient of the NAACP's Spingarn Medal, in recognition of his achievements in science and his "foremost service to his race."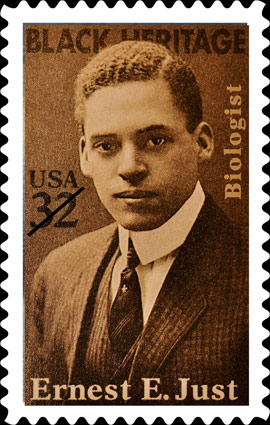 Just was the teacher, mentor, and advocate for another trailblazing scientist: Roger Arliner Young, the first Black woman to earn a PhD in zoology. Young was an important—and uncredited--collaborator on dozens of Just's research projects. Research shows that theirs was a complex relationship that eventually soured.

Just returned each summer to the Marine Biological Laboratory at Woods Hole, Massachusetts, where he conducted breakthrough research in embryology. After earning a doctorate in zoology in 1916 from the University of Chicago—and unable to secure an appointment at a major American university—he went to Europe and continued his zoology research in Italy, Germany, and France. He authored two books, "Basic Methods for Experiments on Eggs for Marine Animals" and "The Biology of the Cell Surface" and published at least seventy scientific papers. Dr. Just earned a reputation as an internationally respected scientist, regarded as a "genius in the design of experiments."
With the advent of World War II Dr. Just was briefly held in a prisoner-of-war camp before being rescued by the U.S. State Department and returning to the United States in 1940. Ill upon his return, he died in October 1941 from pancreatic cancer at the age of 58.
Legacy of a lifetime
Today, Dartmouth's Ernest Everett Just 1907 Professorship in biology, the E. E. Just program and Undergraduate Fellows, and the E. E. Just Science Symposium pay homage to this distinguished Dartmouth alumnus. E. E. Just's legacy lives at several other institutions through namesake symposia and academic prizes.
The lifetime work of the man who once wrote, "Life is the harmonious organization of events" continues to inspire underrepresented minority students in the sciences to believe in themselves, find their passion, and pursue it to its fullest.
See how else Dartmouth is answering the call to lead