E.E. Just Program Aims to Make STEM Fields More Diverse
Campaign initiative aims to make E.E. Just Program a national leader in fostering undergraduate talent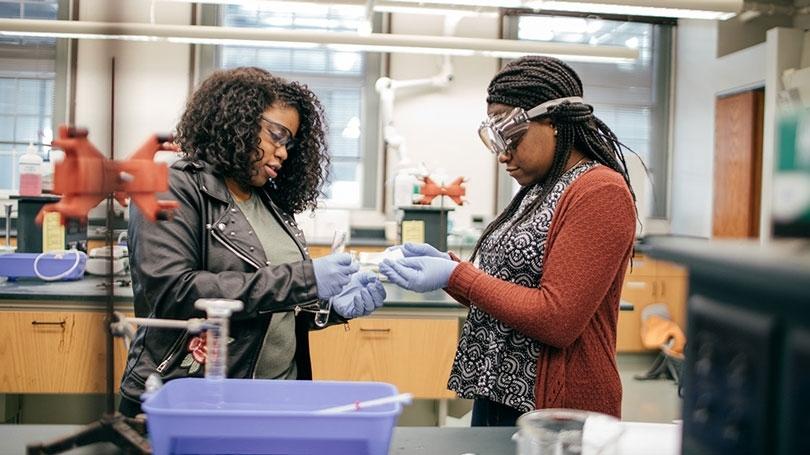 Dartmouth's E. E. Just Program seeks to increase the number of underrepresented minorities pursuing degrees and careers in STEM fields by creating pathways to their success through opportunities for intellectual engagement, professional growth and mentorship.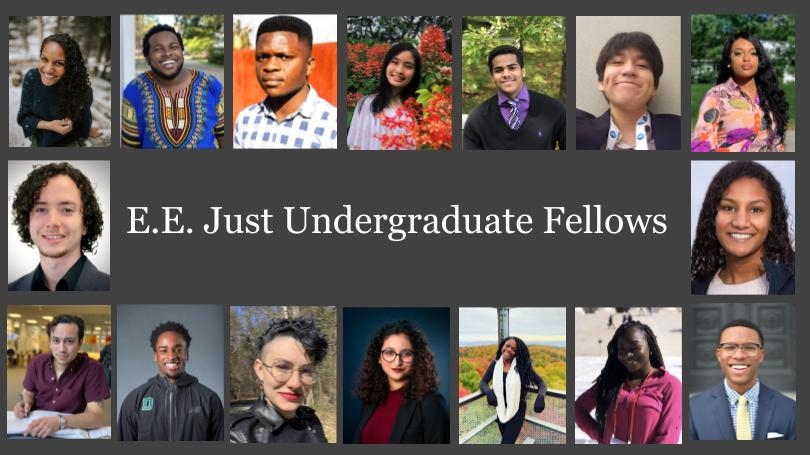 Across nearly all colleges and universities, underrepresented students who enter into STEM studies—science, technology, engineering, and mathematics—have retention rates that lag far behind their white and Asian counterparts.
Although STEM students from all races and ethnicities enter Dartmouth at about the same rate, there is a significant drop off in retention—the rate that students actually complete a STEM degree. Among white and Asian students, the retention rate is 65 percent, while it is only 43 percent for students from other groups (e.g., Black, Hispanic, and Native American). 
In its current incarnation, established in 2014, the program has already proven to be quite successful. In particular, it has produced a dramatic impact on the recruitment and retention of underrepresented minorities within STEM. The retention rate for students who participated in the E.E. Just Program was 85 percent for the Class of 2018 and 88 percent for the Class of 2019.  The success of the program is earning accolades for the program and Professor Craig Sutton, the E.E. Just Program director.
Charting a Path, Building a Community
"The E. E. Just Program is building an integrated community of undergraduates, graduate students, postdoctoral fellows, and faculty in STEM with the aim of increasing the representation of systemically underrepresented groups in STEM disciplines and careers," says Craig J. Sutton, associate professor of mathematics.
The E.E. Just Program is comprised of a suite of initiatives designed to chart pathways to STEM success for 80-100 interested students each year, including: 
Dartmouth Adventures in STEM—a five-day orientation summer course led by Dartmouth faculty that welcomes incoming undergraduates to the world of scientific inquiry;
A science forum that meets several times per year, offering students a chance to hear and network with faculty and visiting scientists who are working at the forefront of their fields;
The E. E. Just Symposium, a biennial gathering of acclaimed scientists from academia and industry who speak on timely state-of-STEM issues; and
Summer research internships and an internship at the Marine Biological Laboratory in Woods Hole, Massachusetts.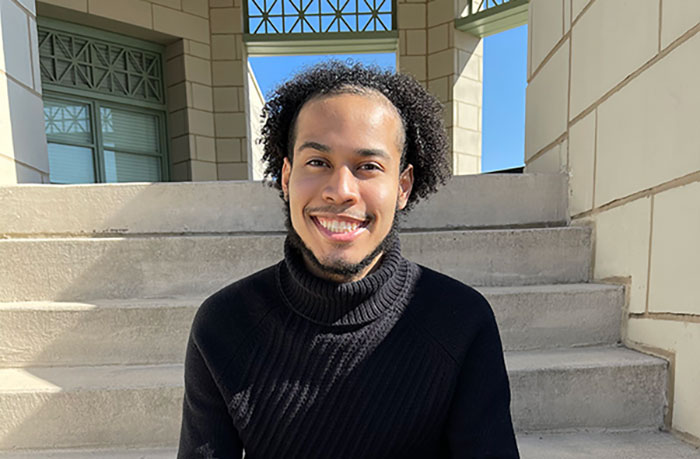 Chase Alvarado-Anderson '21, an astronomy major and a program participant, says, "The E. E. Just Program has been one of the most supportive communities for me. I was fortunate to be selected to take part in the Dartmouth Adventures in STEM before my freshman year. I was able to come to campus and spend a week with around 20 other students of color who had a similar interest in STEM, hear from junior and senior mentors, experience a few classes, and meet STEM professors. Many of us who are first-generation students of color don't know what it looks like to be successful in academia or in a STEM field. We need to know that our success on these paths is attainable, and E. E. Just provides that."
The E. E. Just Undergraduate Fellowship offers students in their junior and senior years a two-year fellowship designed to grow the number of Dartmouth underrepresented students choosing to enter a doctoral program after graduation. Beginning with Sophomore Summer, undergraduate fellows receive funding to conduct year-round research in collaboration with a Dartmouth faculty member that will culminate in a senior thesis.
Dartmouth's commitment to create positive, global change is at the very heart of The Call to Lead campaign, and a $10 million endowment is sought to expand and enhance the E. E. Just Program. The endowment will broaden program offerings in three core areas that are proven critical to student achievement in STEM: mentorship and networking, academic enrichment programs, and undergraduate research opportunities.
These efforts will position Dartmouth as a national leader in building one of the largest undergraduate cohorts of any program of its kind in the country. It will also create a sustainable community of scholars at all levels: undergraduates, graduate students, postdoctoral fellows, and faculty in STEM supporting students. The intergenerational nature of the program allows undergraduates to meet individuals who share their background as well as their academic interests. Undergraduate students will not only have the opportunity to build a cohort with fellow classmates but also be part of a community of scholars at all stages of their academic experiences. This multi-dimensional approach is novel among our peers.
The ultimate goal is to increase the number of alumni of color to enter, succeed in, and someday play a leadership role in academia, public policy, technology, medicine, and business.
"Support for the E. E. Just Program celebrates the legacy of E. E. Just and enhances Dartmouth's commitment to diversity and inclusivity," Professor Sutton says. "With the support of the Dartmouth community, the E. E. Just Program will stand alone among our peers in our comprehensive approach to creating and illuminating successful pathways for underrepresented students in STEM."
See how else Dartmouth is answering the call to lead