Celebrate Dartmouth's 250th, Transform Lives
Want to help future generations realize their dream of a Dartmouth education? Read on.
On the subject of financial aid, the ambition of The Call to Lead is unequivocal: Dartmouth will offer comprehensive need-blind admissions and meet 100 percent of demonstrated need, so all undergraduates—from the U.S. and other countries—are admitted based on their ability, not their ability to pay.
The need is real and pressing: Half of all Dartmouth undergraduates receive financial aid, and the average annual individual award is currently more than $53,000.
The 250 for Dartmouth's 250th initiative—which includes the professional schools and the graduate school—offers a singular opportunity to invest in future generations during the College's sestercentennial. Dartmouth is aiming for the creation of 250 endowed scholarship funds of between $100,000 and $1 million by the end of calendar 2019.
More than 200 donors have already endowed scholarships. Here, several scholarship donors share their motivations for giving.
To Create Wise Leaders
The Hirsch Family Scholarship Fund for Tuck Business Bridge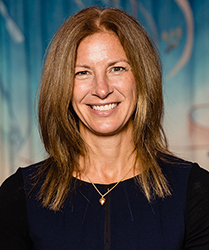 Allison Hirsch '89 TU'98, terms the Tuck Business Bridge Program for undergraduates "a great way for Tuck to create future wise leaders." With her husband Andrew Hirsch TU'97, she established a fund to assist students with financial need who want to participate in the Bridge program.
"A strong business education is transformative for any young person," says Hirsch. "The Bridge program is expensive for someone from a family with modest means. Making the program accessible to more students will help them realize meaningful, successful careers."
To Honor a Pioneer
The Mary E. Hogan Scholarship Fund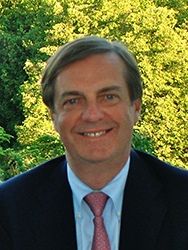 Patrick Martin '73 TU'74 named his endowed Tuck scholarship in honor of his great aunt, a teacher-turned-pioneering businesswoman who made history in the lumber industry. She often signed documents "M.E. Hogan," so people outside of her company wouldn't know they were doing business with a woman. When she died in 1944, one obituary described her as "one of the nation's shrewdest businesswomen."
"I hope the students who receive this scholarship will wonder, 'Who is Mary Hogan?"" says Martin. "She was a very enterprising, productive person. She should be a role model for both women and men."
To Compete for the Best
An anonymous scholarship fund
Two alumni who graduated in the 1990s have established a scholarship that gives primary preference to students from South and Central America.
"As Dartmouth increases its international profile, it's critical to think about need-blind admissions as a tool to compete for the best students irrespective of socioeconomic background," says one of the two donors. "The endowment aims to promote Dartmouth in Latin America, the region where we come from, and to recruit the best, most curious, and most motivated students from diverse backgrounds."
To Share a Path
The Christopher T. Whitman '89 Scholarship Fund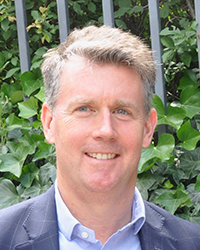 Chris Whitman '89, a finance professional living in London, established a scholarship that gives preference first to students from Tennessee, his home state, and secondary preference to students from several states in the southeast.
"Tennessee is where I lived in my formative years," he says. "I had an interest in helping people who, at some level, might have had a similar experience as me: growing up in a state that historically hasn't sent large numbers of students to Dartmouth and where there aren't tremendous numbers of families who can afford the full cost of a Dartmouth education."
To Bridge Two Worlds
Tomoko Nakamura Fortune 1996 Scholarship Fund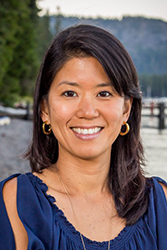 Having grown up in Japan, Tomoko Nakamura Fortune '96 was comfortable among both international and American students while at Dartmouth, but she recognized many of the difficulties others faced when trying to bridge those two worlds. To help students overcome cultural, socioeconomic, and gender differences and participate in the full Dartmouth experience, she established a scholarship fund, with a preference for women from outside the U.S.
"My experience at Dartmouth was transformational on so many levels," she says. "My hope is that other international students like me will continue to benefit from all that Dartmouth has to offer."
To Open More Doors
The Larry and Mary Mages Scholarship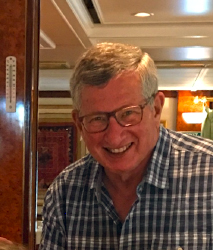 Now retired, lawyer Larry Mages '65 continues his involvement with at-risk children, educational organizations, and the entities that assist and serve them.
"The scholarship element of The Call to Lead brought into deeper focus the ramifications of education debt to choices after graduation," he says. "Some students with such debt choose societally important, even critical, work for which they are not highly compensated—social service, early education, scientific research, not-for-profit, academia. I want to encourage and support those choices, help remove financial considerations from them, and enable pursuit of important work without the sacrifice of deferring families, postponing the purchase of homes, and delaying other life enjoyments. More, I believe in the goal of never having a student fail to apply to Dartmouth and never having a student decline acceptance because of financial considerations."
Remember the Dartmouth College Fund!
Creating an endowed scholarship isn't an option for everyone in the Dartmouth community. But everyone can help make the dream of Dartmouth education possible by giving to the Dartmouth College Fund.

The DCF is the single largest source of financial aid for Dartmouth undergraduates. The amount of scholarship support provided through the DCF each year is roughly the equivalent of $1 billion in endowed funds.
Establishing an endowed scholarship is a commitment to Dartmouth's next 250 years and beyond—it will help students forever.
Making a DCF gift benefits undergraduates this year, giving them access to the transformational experience that is Dartmouth.
Endowed scholarship or DCF gift—either way you're changing lives.
See how else Dartmouth is answering the call to lead