Alumnae Rally to Raise Funds for a Revitalized Dartmouth Hall
Meeting 1,000-donor challenge unlocks additional $5 million.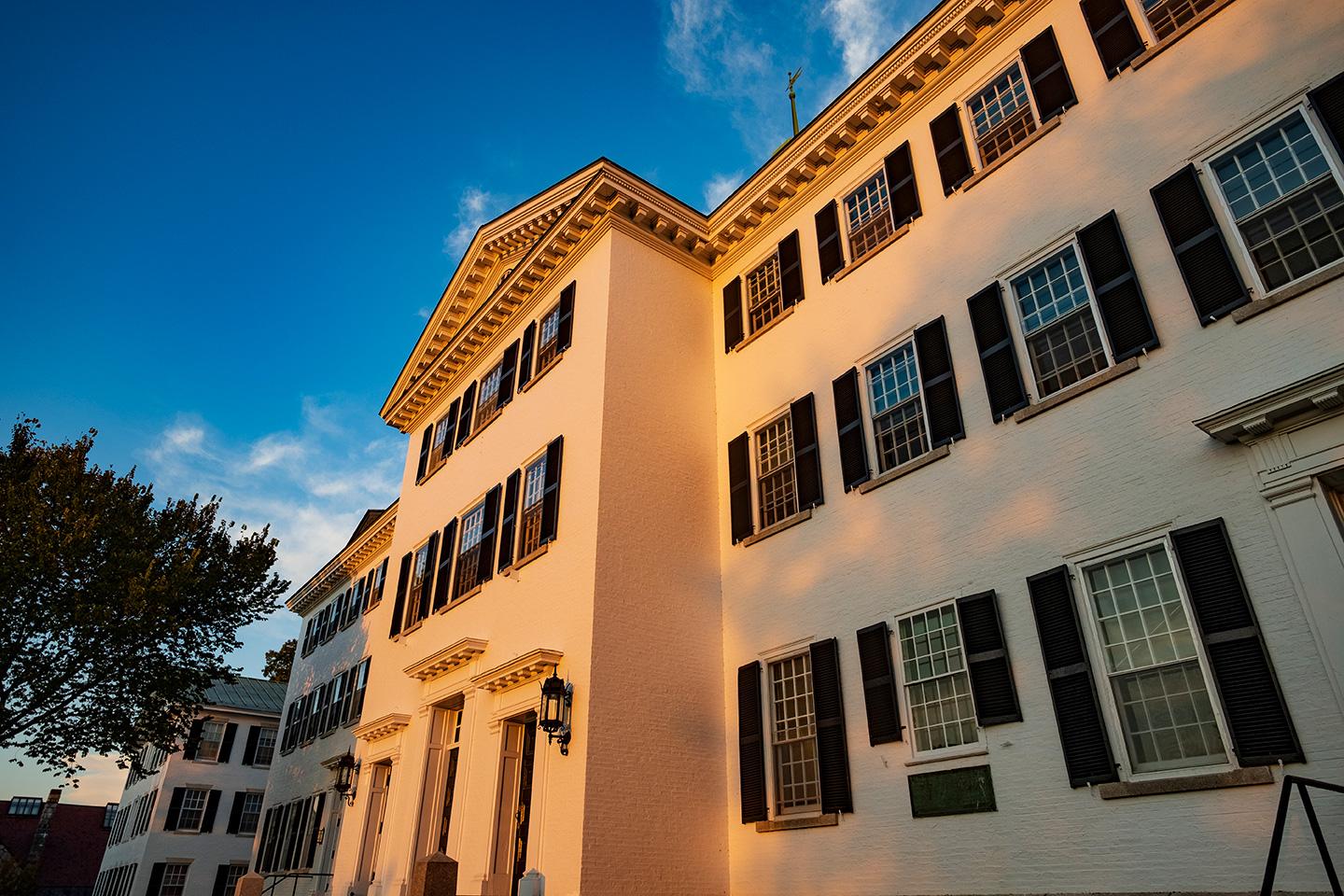 Never underestimate the collective power of Dartmouth women.
In a matter of weeks, more than 1,000 Dartmouth alumnae have answered the challenge from a generous alumna to help fund the renovation of Dartmouth Hall. Reaching—and surpassing—the goal of at least 1,000 donors has unlocked an additional $5 million for the project and made significant progress toward a final  goal of $25 million. 
This groundswell of support demonstrates the philanthropic power of Dartmouth women and underscores the connection that campus communities have for the venerable landmark. All women who give to the renovation project will be recognized on a donor wall within Dartmouth Hall.
Denise Dupré '80, who issued the Dartmouth Hall challenge, is a former Dartmouth trustee whom President Philip J. Hanlon '77 has called a "champion" of community, saying, "Her challenge gift links our heritage with the educational needs of the coming decades, and it will benefit the entire Dartmouth community for generations."
The project spans Dartmouth's past, present, and future, preserving the historic exterior while giving the interior a comprehensive update to meet the needs of current and future students and faculty. Classrooms and meeting spaces will be upgraded with state-of-the-art technology. Entrances, walkways, and upper floors will be made accessible for all.
Open, flexible spaces will encourage collaboration across the humanities, including foreign language departments. In addition, the Leslie Center for the Humanities will have a permanent home in the building. A new writing center and seminar rooms will facilitate discussion and mentoring, and a re-imagined Room 105 will once again become a hub for large gatherings, conferences, and community discourse. A wall of honor is planned to celebrate the proud history of women at Dartmouth.
In 1904, when Melvin O. Adams, Class of 1871, issued his famous "this is not an invitation; it is a summons" challenge to Boston alumni to build a new Dartmouth Hall after the original was razed by fire, no women were invited. This time, it's different.
"We want the next generation of students, male and female, to know that women and men are equally committed to the power of a Dartmouth education," said Beth Cogan Fascitelli '80, a Dartmouth trustee who is helping to lead the campaign for Dartmouth Hall.
The final push to reach the $25 million goal for Dartmouth Hall is underway. Learn how you can be a part of this initiative.
See how else Dartmouth is answering the call to lead