"You Have to Create the Future. You Can't Just Let it Happen."
Susan Dentzer '77, Dartmouth's first alumna to chair the Board of Trustees, credits a strong foundation for her success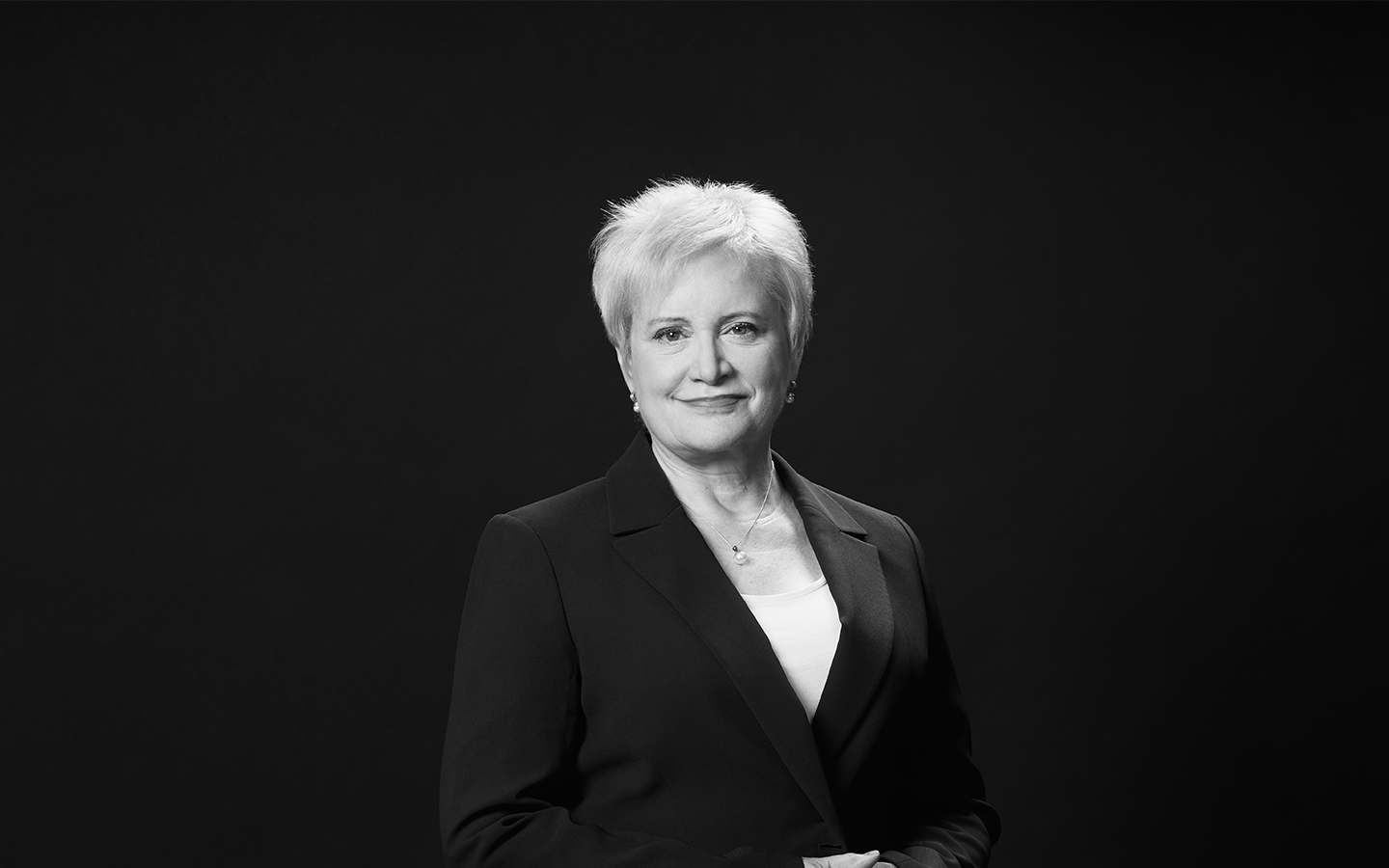 Susan Dentzer '77, Adv'22 is the president and CEO of America's Physician Groups, an organization whose nearly 330 members – chiefly large, multispecialty medical groups -- provide care to nearly 90 million patients nationwide. A longtime journalist before she shifted to the field of health policy, Susan's career has included reporting at Newsweek, U.S. News & World Report, and the PBS NewsHour. She is the first woman to have served as Dartmouth trustee chair, earning the distinction of trustee and chair emerita.  
I came to Dartmouth during a tumultuous time, in the middle of the Vietnam War. There were antiwar protests going on at other colleges and universities, as there had been at Dartmouth. But at the same time, the students at Dartmouth seemed very happy to be at home on the picturesque campus, and some of the tensions of the time were less evident than they were elsewhere. As women on a campus that had only recently become coeducational, we were very proud to be at Dartmouth.  
I may not have understood the importance of the liberal arts as profoundly then as I do now, but I knew as a young adult that they resonated with me.  I was going to devote a fair amount of my studies to literature and languages, and I went on to become an English major. 
Although I learned to speak Spanish as a child living overseas, I also wanted to learn French, which got me involved in the Language Study Abroad program and the Rassias Method. I eventually became a drill instructor in both French and Spanish. Government, history, religion, and even an economics course also captured my interest. I wanted to sample many subjects, as well as delve a little bit more deeply into a few in which I already knew I had a high level of interest.   
As graduation neared, I considered pursuing a PhD in English and becoming a college professor or obtaining a law degree and using that as an entry into public policy. 
In the meantime, I decided to take some time before going back to school, so I got a job as a journalist. I ended up spending eight years at Newsweek magazine covering business and economics and was then recruited by U.S. News & World Report to become the chief economics correspondent.  After a decade there, I joined the PBS NewsHour (then the NewsHour with Jim Lehrer) as the show's first on-air health correspondent and head of the health policy unit. 
I was recruited away from television to lead Health Affairs, a scholarly journal of health policy. After five years there, I recognized that the policy side of health and health care had an even stronger pull on me than did day-to-day journalism. My career since then has been focused exclusively on health care and health policy.   
Becoming the first woman Dartmouth Board of Trustees chair 
I stayed active in alumni activities after graduation and was recruited to join a communications committee composed of trustees and college officials who were frustrated by negative publicity that Dartmouth was garnering at the time. It seemed that the same Animal House type of story about Dartmouth was being written over and over again by many reporters.  The institution wanted to mount a serious effort to shine a brighter light on the many other positive aspects of Dartmouth.   
Many other leadership experiences within the alumni ranks followed, including service on the Alumni Council, and chairing the editorial board of the Dartmouth Alumni Magazine.  I also participated an effort led jointly by the Council and the Board of Trustees to revise the process through which alumni trustees were nominated to the Board. (Charter trustees, by contrast, were chosen directly by the Board itself, as they are today).  The result was a new process through which multiple candidates were selected to compete for nomination to a given seat as an Alumni Trustee.  No Dartmouth alumna had ever been nominated for the Board through this process, but I was eventually asked to run as a candidate.  I agreed because I thought somebody needed to be the sacrificial lamb to go first; I was pretty darn sure that against two prominent male alumni, I didn't have a chance and would be handily defeated. But I emerged as the nominee, and then I was elected to the Board and went on to serve for 11 years. During my final three years, I became the first woman to chair the board. 
The Call to Lead 
I thought The Call to Lead was exactly the right theme on so many levels. Dartmouth itself is called to lead in higher education. We want to produce students who are leaders in their own ways. There are many different fields in which to be a leader and many ways to lead. We are equipping people with a broadly-based liberal arts education so that in their professional experiences and their personal lives, they will lead in whatever way they choose. Two of my three children have now graduated from Dartmouth, and it's rewarding beyond measure to see this process play out for a new generation.