West End Construction Underway
Project will integrate engineering and computer science "in a way that is distinctly Dartmouth"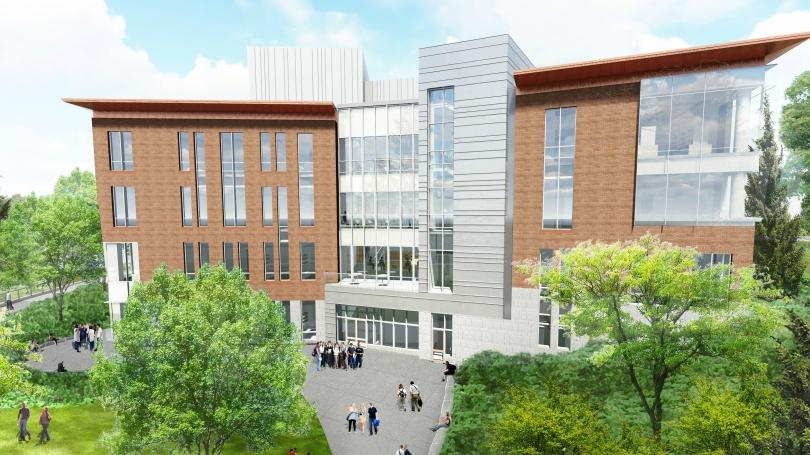 Dartmouth has broken ground on one of The Call to Lead campaign's premier capital construction projects: the $200-million engineering-computer science building at the West End of campus.
The 160,000-square-foot building—sitting atop a three-level, underground parking garage—will help redefine how Dartmouth delivers a 21st-century technology education within the context of the College's renowned liberal arts program.
Faculty from the Department of Computer Science and Thayer School of Engineering will work side by side in academic "neighborhoods," focused on shared areas of interest. They will co-teach courses, working together to make students their research partners. Liberal-arts-infused academic programs for both majors and nonmajors will exist side by side with leading-edge, collaborative research among faculty, graduate students, and undergraduates.
"We're proposing to integrate engineering and computer science in a way that is distinctly Dartmouth," says Provost Joe Helble."This is about digital integration—dissolving boundaries between the computational and physical worlds and mindfully combining a computer science department and a school of engineering in a way where the physical space and the faculties are completely integrated."
The building will allow for the doubling of the Thayer faculty and a 50 percent increase in the computer science faculty. In addition to those two programs, the new building will also house the Magnuson Center for Entrepreneurship; the Digital Arts, Learning & Innovation (DALI) Lab; and the College's electron microscope.
Dartmouth has received more $160 million in gifts and commitments toward the project, which is scheduled to open in the fall of 2021. The new building will be located on the Cummings parking lot land and will connect to the MacLean Engineering Sciences Center.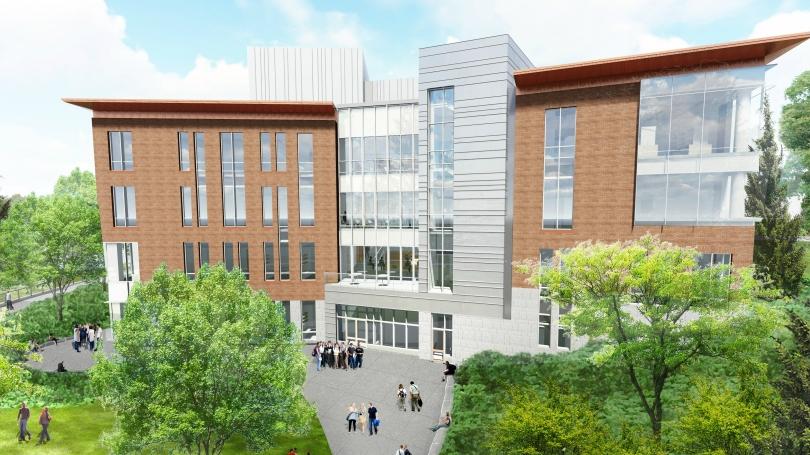 Interested in making this building's innovative learning experiences possible?
 There are many ways to advance learning in the West End.
Give Now