Take It Outside
A passion for the outdoors inspires a $3 million gift from the Taylor family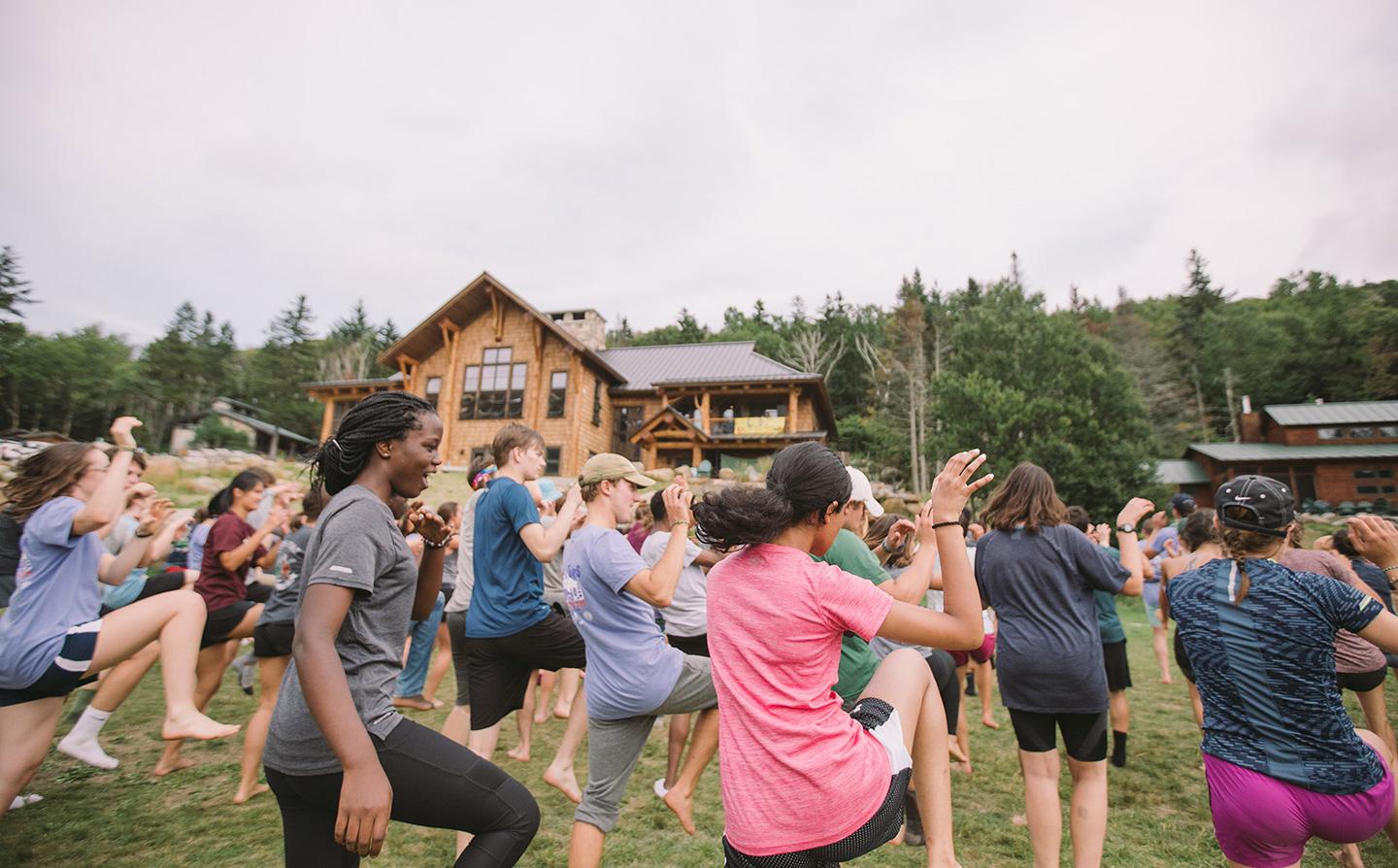 When the Taylor family decided it was time to make a significant gift to Dartmouth, they followed their passion for the outdoors—and the trail led to the new Moosilauke Ravine Lodge.
"Gathering with classmates at Moosilauke is an influential experience in the lives of many Dartmouth students, and there was an opportunity for us to help, so it was an easy decision," says Brian Taylor P'18,'20, an avid mountaineer who, together with sons Jack '18 and Mark '20, has summited iconic peaks on several continents.
"Our whole family is outdoorsy," says Jack's and Mark's mother, Carolyn Taylor P'18,'20. "Our sons are very athletic and love the outdoors, so this seemed a natural fit for us."
The Taylors' $3 million gift has been earmarked for the lodge's endowment fund, to ensure that future classes of Dartmouth students can share the tradition of Moosilauke for years to come. In recognition of their gift, the outdoor amphitheater area will be named in the Taylor family's honor.
The Taylors' gift to the endowment follows their earlier commitment to Dartmouth's Parents and Grandparents Fund for $50,000 per year over the next five years.
"We've always been advocates of our sons' schools, and we believe in supporting their education and their schools,"Carolyn Taylor says.She has been an active member of Dartmouth's Family Fellows program, which convenes parent leaders each February in Hanover.
"I've enjoyed being part of the Family Fellows group, and I know it's important to give to the annual fund as well as the capital campaign," she explains. Brian and Carolyn Taylor are members ofthe President's Leadership Council and describe that experience as "a privilege."
Construction of the new Moosilauke Ravine Lodge, which was dedicated in October 2017, was fueled in large part by a $5 million challenge gift from George "Skip" Battle '66 and his children, Daniel '01 and Emily '05.Fundraising for the lodge—with the focus on its endowment—is now in its final round, with the goal of completing all fundraising in the coming months.
To learn more about giving to Moosilauke Ravine Lodge and to give to its endowment, please visit the lodge's giving opportunity page.