"Sometimes You Need to Push Yourself and Take Chances."
Geoff Ralston learned how to work hard and be a team member at Dartmouth, preparing him to become one of this generation's leading computer scientists and entrepreneurs.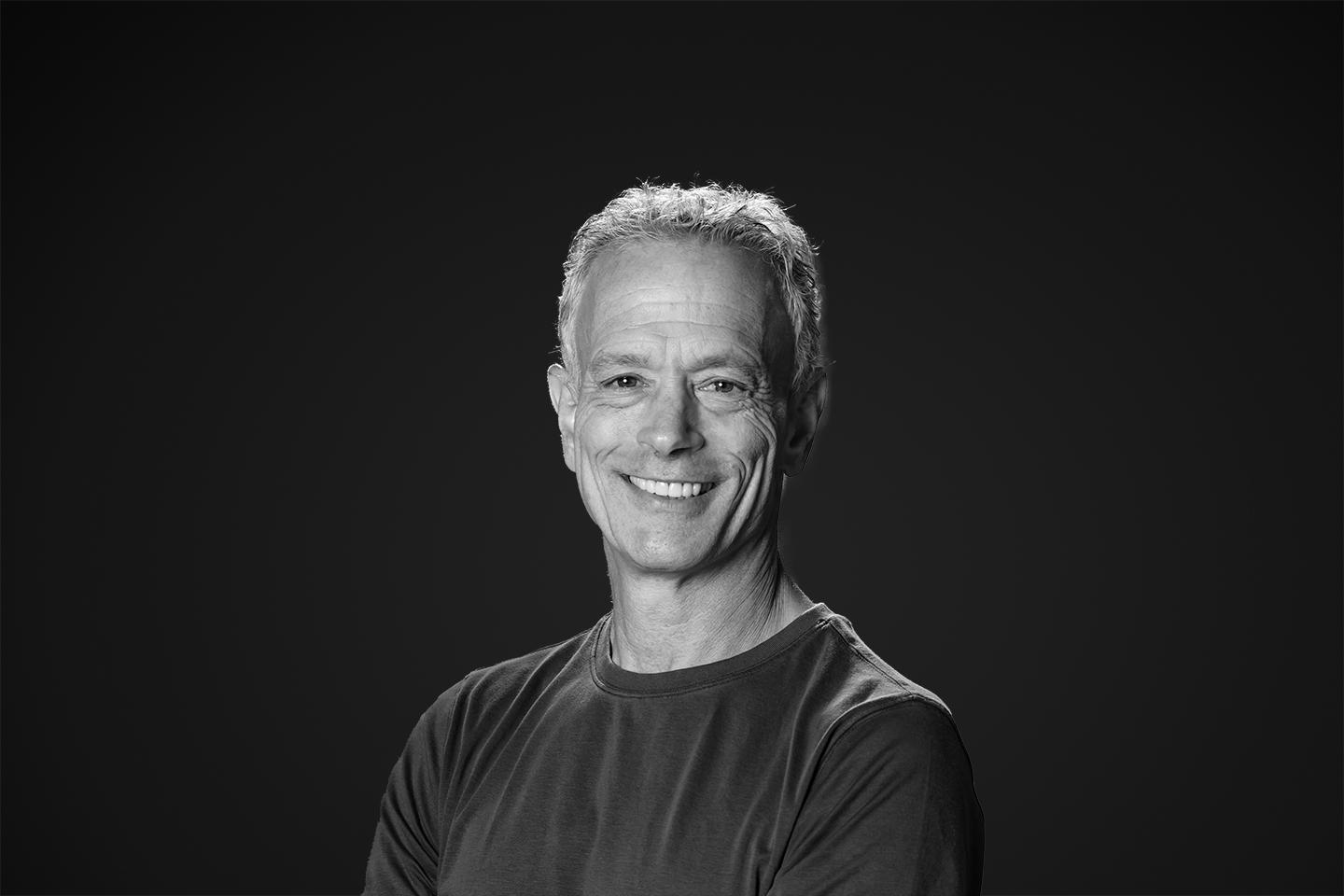 Geoff Ralston '82 is president of Y Combinator (YC), a renowned startup accelerator that has helped launch Airbnb, Dropbox, DoorDash, Reddit, and more than 3,000 other companies. Through early 2021, the combined valuation of those companies exceeded $350 billion—with YC holding equity in each business. Prior to joining YC, Geoff led the team that built RocketMail, which became Yahoo! Mail following Yahoo!'s acquisition of Four11; served as chief product officer at Yahoo!; was CEO of Lala Media, a cloud music startup purchased by Apple; and cofounded Imagine K12, an education technology accelerator that merged with Y Combinator in 2016.
Geoff was a computer science major at Dartmouth. He received a master's in computer science from Stanford and an MBA from the European Institute of Business Administration (INSEAD). He is a member of the Dartmouth Founders Circle, the Magnuson Center for Entrepreneurship Board of Advisors, and the Dartmouth Investment Committee.
Life in the Basement of Kiewit 
I started learning how to program computers in high school, which was rare in the mid-1970s. My dad was a professor of computer science, but that's not why I got into programming. For reasons I still don't fully understand, our public high school in suburban Buffalo had a computer terminal with a modem that connected to a mainframe.
Computers were expensive—no individual owned one—but we had this connection. So, there we were, a bunch of kids who started programming, and I was one of them. My father recognized my interest in computers, and he pointed out that Dartmouth was perhaps the most computerized campus in the world at that time.
I have a rush of memories whenever I think about Dartmouth—my first Winter Carnival and skiing down Russell Sage steps, swimming in the Connecticut, and the red clay courts next to Alumni Gym. I remember practically living in the basement of Kiewit, which was this dark place where computer geeks like me used to hang out. It was awesome! I was on the tennis team, and I loved being both a jock and a geek.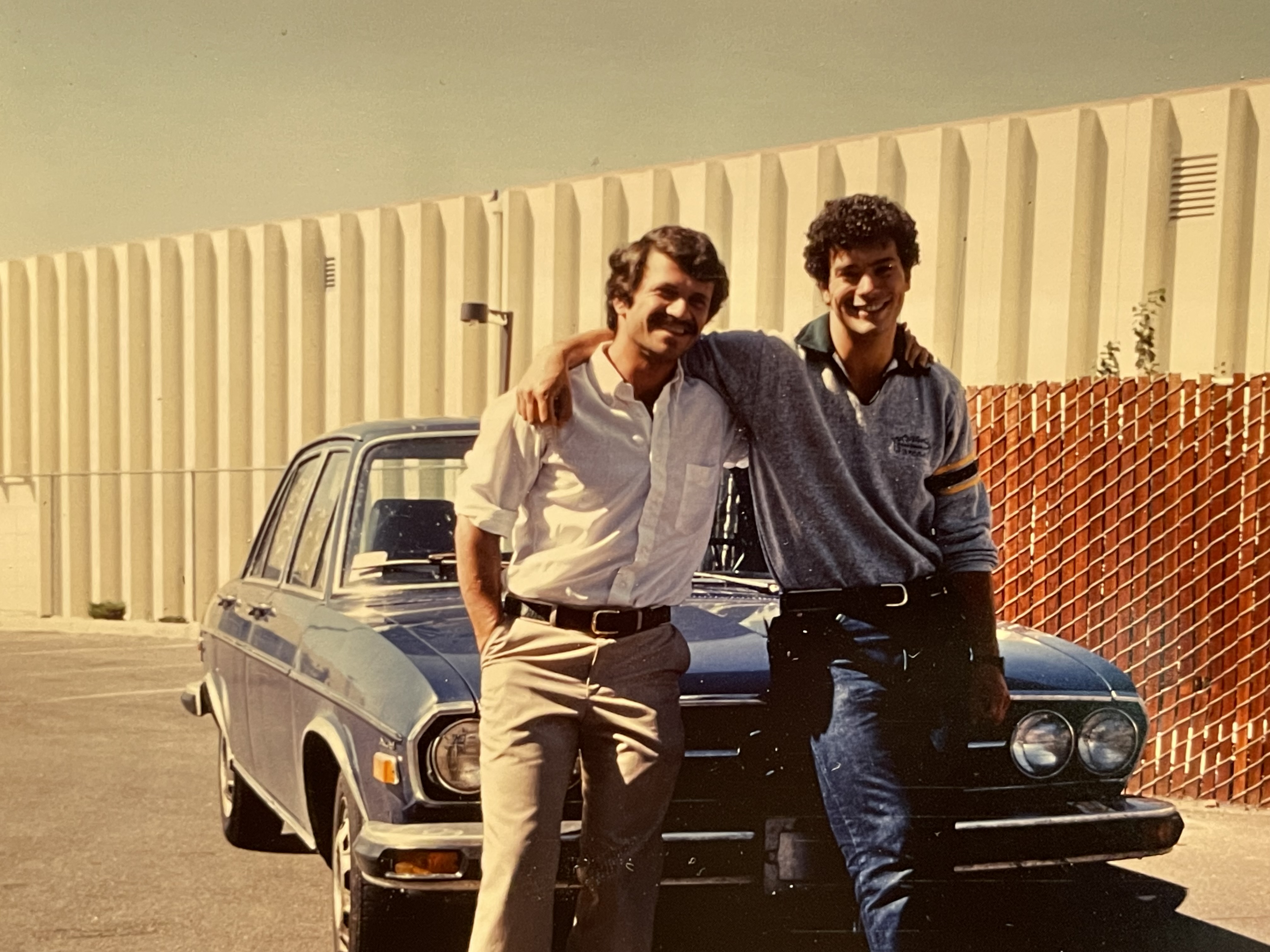 It was an exciting time to learn about computers. UNIX was just emerging. It was the operating system that basically killed all other operating systems. Today, it's the core of iOS and Android—it's everywhere.
There was this guy always in Kiewit who was an order of magnitude geekier than I was. He would grab me and start telling me about all these cool features of UNIX. I would sit there nodding and saying, "Whatever, dude." But he was right to be excited. There was change happening, and you could feel it.
I wasn't captain of the tennis team or leading people on hikes. When I arrived at Dartmouth I didn't know much about leadership. But I grew up at Dartmouth and learned how to work with other people, both on the tennis team and in academic projects. I learned how to work hard, to get things done, and to work as a team. Those aren't exactly leadership characteristics, but they're characteristics you need if you want to become a good leader.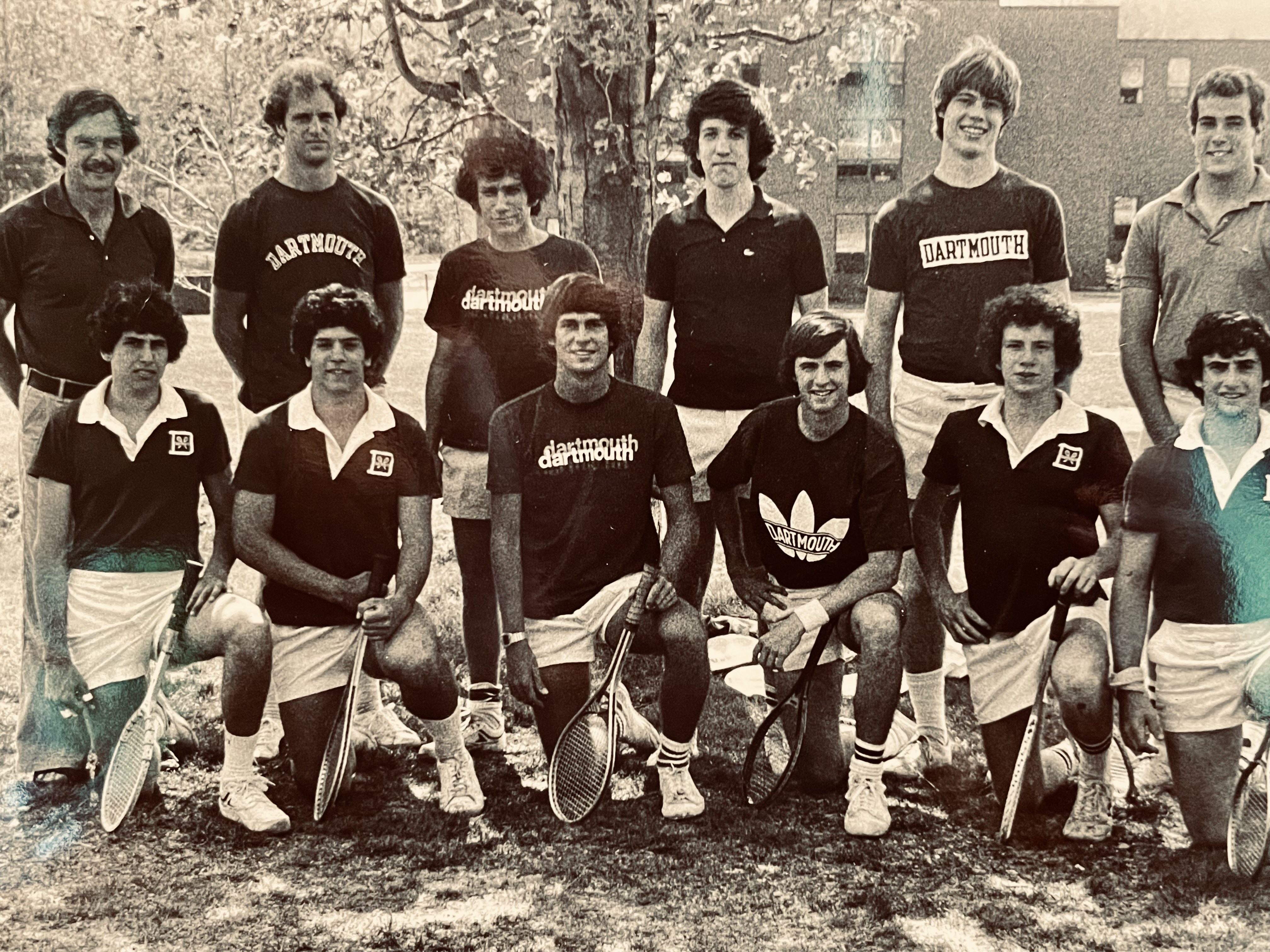 As I neared graduation, I had three job options, one of them to be a software engineer for Hewlett-Packard in California. I struggled with the decision, but in the end I wanted the experience of being an engineer. Moving to the West Coast was a big change. But it's good to keep moving in life. Sometimes you need to push yourself and take chances.
Becoming An Entrepreneur
When I started at HP, I was living day to day, writing software, playing Ultimate Frisbee, and having a good time. I ended up staying for 10 years. I was given what was called a resident fellowship, where HP more or less paid me to get my master's from Stanford. Then they sent me to France, where I lived for five years and earned my MBA.
I came back to HP for about six months before quitting to finally start my first company, and I launched a few startups before joining Four11, where we ran a directory service of email addresses. Over time, we started having second thoughts about the durability of the business. It didn't seem to be a sticky, high-value service.
I had an epiphany one day and said, "This is stupid. High value is something people use every day, and that's email. I've always wanted to build an email product, and we should build it now." This was in November of 1996, and there were maybe three or four web-based email products at the time.
We launched RocketMail four months later, which was light speed. We were working 120-hour weeks, so knowing how to thrive within a team was essential. It was one of the most insane things I've ever done. And it worked great. We launched in February, and by October we were the second biggest web-based email product in the world after Hotmail.
That's when Yahoo! bought us. It was the first pure internet-based acquisition. Of the four of us who ran the company, I was the least happy about it. I was a true believer. I thought we were building something amazing.
The YC Model
The core founder of Y Combinator was Paul Graham, who had this revolutionary idea: Instead of funding one startup at a time—which is how the old boys' network of venture capitalists worked—why not fund a whole bunch of startups synchronously and prepare technologists to build their companies as part of a community? YC creates these cohorts where we get everyone together once a week, talk about whatever is going on with their startups, work with them individually as needed, and we have this tight-knit group that looks a lot like a class of college alumni.
This approach massively disrupted the startup space. We're funding about 700 or 800 companies every year now, and we're offering other programs, including Startup School, which is open to anyone. Literally hundreds of thousands of founders have come through that program for free.
Creative Endeavors to Make a Difference
I'm happy to join the Magnuson Center board because entrepreneurship is a way for people to transform their own lives and the lives of others. Too many really smart, incredibly energetic Dartmouth folks go into finance. I want more of them to pursue creative endeavors where they can make a difference in the world.
While I have more that I want to accomplish at YC, I'm thinking about what I'll do next. This is a precarious time for our country and for the world as a whole. We have serious issues to deal with, such as threats to democracy, the increasing likelihood of more global pandemics, and climate change, which we're feeling seriously on the West Coast.
I want to do what I can to help avert the disasters looming on the horizon and to ensure that future generations can have a good life. I don't know exactly what that's going to mean, but I know that's where I'm going to focus my energies. We all should try to create a legacy by leaving the world a better place.