A Record-Setting Year for Dartmouth Alumnae
Women-led giving is making its mark on Dartmouth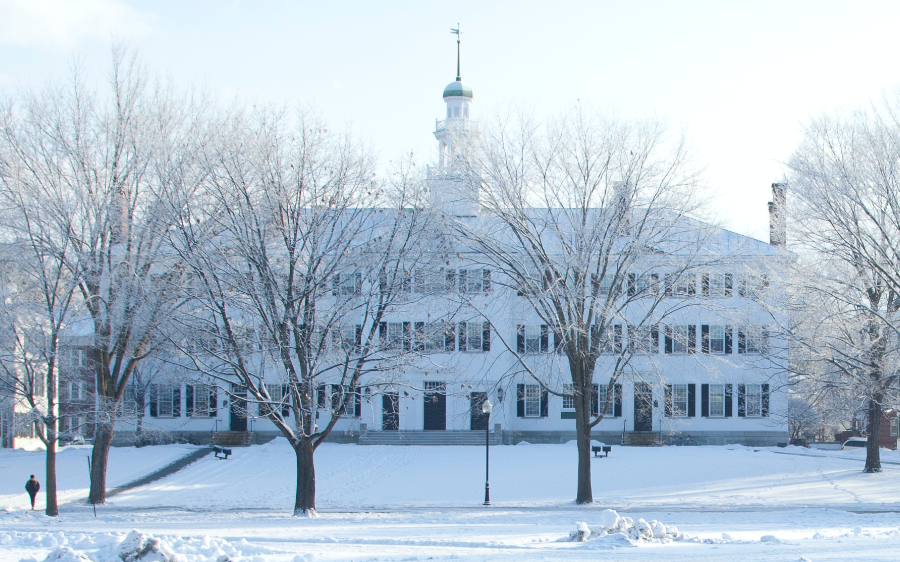 You couldn't ask for better timing. On the 50th anniversary of coeducation coming to Dartmouth, women-led giving at the College is breaking all-time records for philanthropy. 
A dedicated group of 103 women have each made a gift of $1 million or more to The Call to Lead campaign, for a total of $379 million in campaign commitments. Another $61 million in bequest expectancies will support a range of campaign priorities, including endowed scholarships, professorships, coaching positions, academic programs, and capital projects. 
This unprecedented achievement in U.S. higher education comes as women are increasingly taking on leadership positions in their communities and playing a growing role in the charitable direction of wealth.
 
A model of successful alumnae fundraising
Dartmouth women's philanthropic achievements have caught national attention as well. An article in the December 1, 2022 issue of The Chronicle of Philanthropy points to lost opportunities that arise for organizations that don't recognize the fundraising potential of today's women donors, saying that this  "historic women-led Dartmouth effort that has raised large sums from alumnae illustrates the financial and leadership might of today's women donors." 
Dartmouth's success in women-led giving is viewed by peers as a model to emulate. Andrea Pactor, former associate director of the Women's Philanthropy Institute at the Indiana University Lilly Family School of Philanthropy, says, "Many peer institutions across the country are looking to Dartmouth to better understand how to partner with alumnae leaders to fulfill the mission of their organizations." 
 
An ambitious goal, exceeded 
The goal to inspire 100 alumnae leadership gifts to support College priorities was established at the outset of The Call to Lead. Alumnae have surpassed that goal and aren't looking back.  
"The Call to Lead campaign is about setting the course for the future of Dartmouth. We alumnae have taken the call seriously and stepped forward to make a difference," says Beth Cogan Fascitelli '80, a Dartmouth trustee.
 
Preparing iconic Dartmouth Hall for the future 
The Grande Dame of College Row, Dartmouth Hall is undergoing its first major renovation in nearly a century with a $25 million investment to upgrade technology, provide full accessibility, and reestablish Room 105 as a central location for events and presentations. 
Work on the building began in early 2021, thanks to an ambitious fundraising effort led by alumnae. The renovated Dartmouth Hall, housing the Leslie Center and several foreign language departments, is scheduled to reopen in fall 2022. 
More than 2,700 individuals have given toward the renovation of Dartmouth Hall, far beyond the original goal of 1,000 women donors. Donors who give to the Dartmouth Hall initiative at by December 31, 2021 will be recognized on a wall of honor inside the renovated building.  
 
The Centennial Circle 
The Centennial Circle of Dartmouth Alumnae was launched by alumnae spanning four decades at the College, with an aspiration of 100 women giving at least $100,000 to annual funds at Dartmouth. In less than three months the circle had 114 members; today, the group has 285 members and continues to grow. A scholarship is created through the Centennial Circle Scholars program for every new membership to the circle.