"This opportunity makes me compelled to do even better." 
The third financial aid video produced by Trustee Jake Tapper '91 H'17 introduces Raylen Bark '24, a standout Dartmouth student whose scholarship assistance is making her community-driven linguistic work possible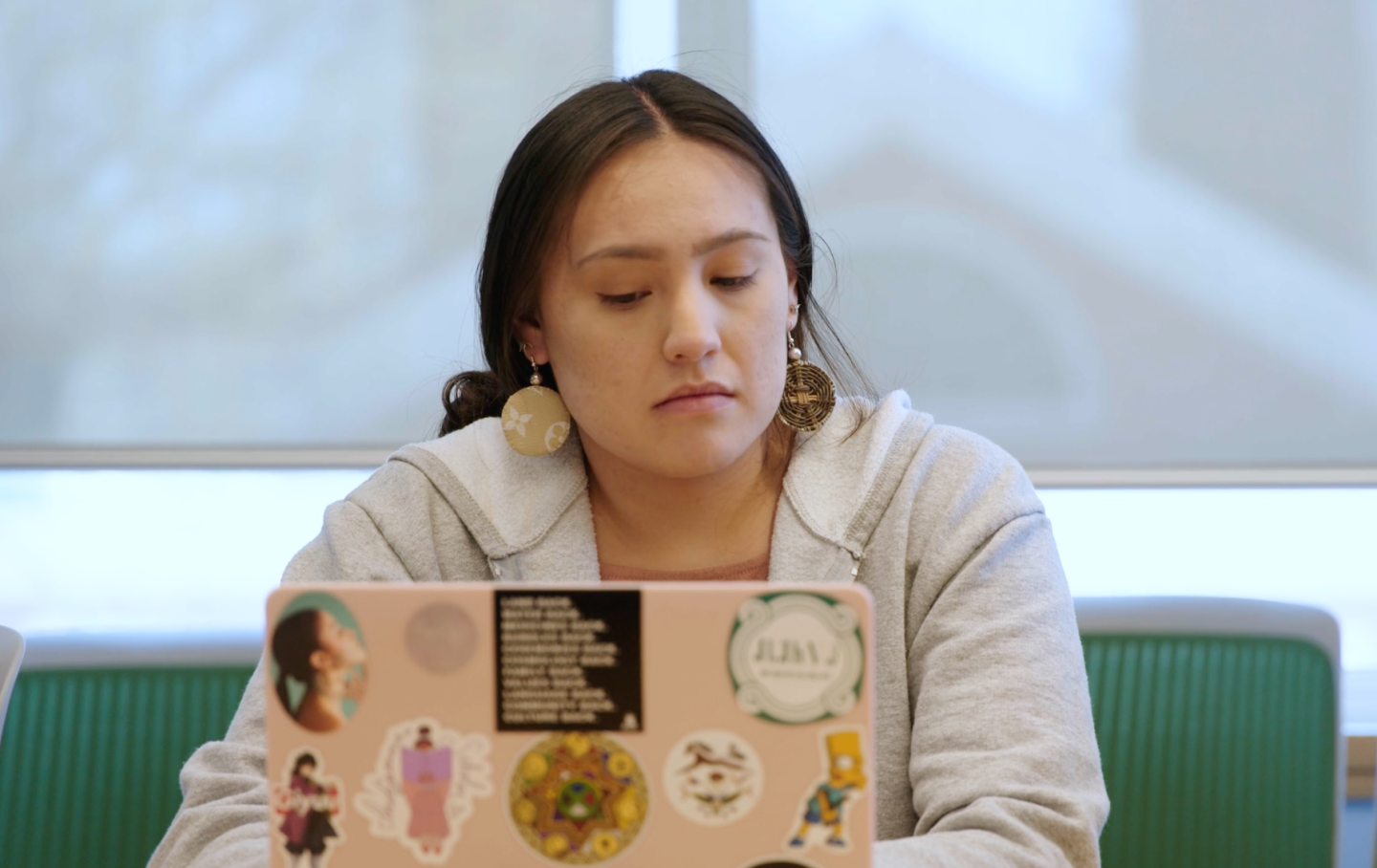 In this video, we meet a remarkable student whose Dartmouth education empowers her to become an academic standout and a powerful changemaker for herself and her entire community. Like many capable students, her life-changing achievements at Dartmouth are only possible because of crucial scholarship support.   
The video—the third in a series produced by award-winning journalist and Dartmouth Trustee Jake Tapper '91 H'17—profiles Raylen Bark '24, a student majoring in Native American studies modified with linguistics. A member of the Eastern Band of Cherokee Indians in western North Carolina, Raylen's community and culture have always been central in her life.   
"My main goal has always been to come back to this place," Raylen says. "The Cherokee language is the foundation of our culture. I want to come back and use what I learned at Dartmouth in linguistics to expand upon what we already have and ensure that the Cherokee language isn't lost."  
Support for financial aid continues to be a primary campaign goal as The Call to Lead enters its final year. To remain dedicated to prioritizing access and affordability for future students, Dartmouth continues its quest to raise more than $100 million in endowed financial aid funds before the campaign's conclusion.  
Scholarship funding is vital to Dartmouth's quest to build the most talented and diverse student population in its history—as nearly half of all undergraduates receive financial aid. By removing financial obstacles, talented and motivated prospective students will be admitted into each new class based on their learning potential, not their ability to pay.   
Enjoy the video! You can make a gift to Dartmouth's financial aid endowment online or by email.  
Learn More About Endowed Giving