"I Want My Time on Earth to Mean Something"
MacArthur Fellow Becca Heller has dedicated her life to helping others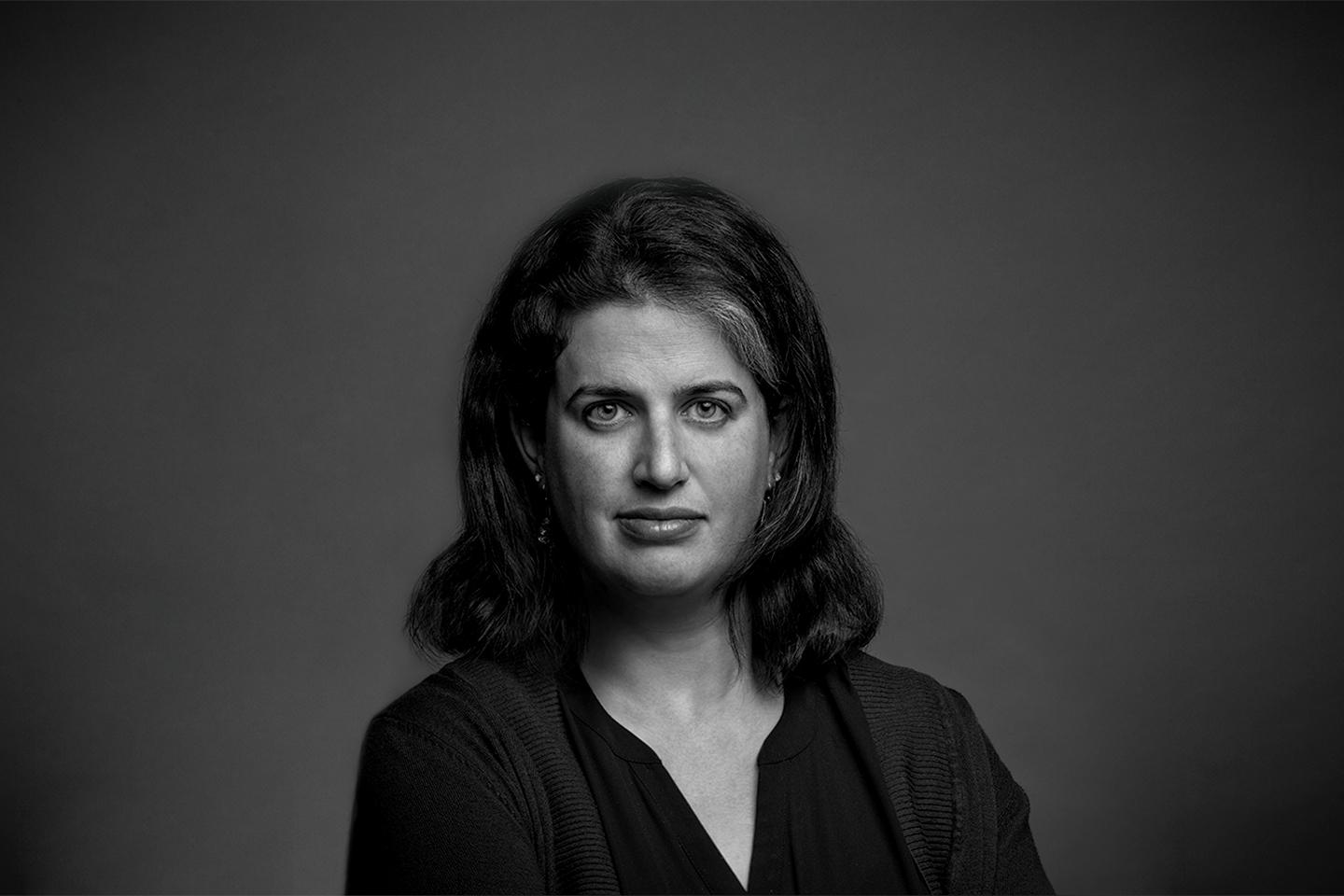 Becca Heller '05 is a human rights lawyer and director and co-founder of the International Refugee Assistance Project, which provides legal services to individual refugees as they navigate application, appeal, and resettlement processes under U.S. and international law. In 2017, Becca spearheaded the lawsuit challenging the Trump Administration's executive order instituting a travel ban on seven predominantly Muslim countries. She was named a 2018 MacArthur Foundation "Genius" Fellow.
A commitment to community service nurtured at Dartmouth
I took a year off before college and did AmeriCorps, so I came to Dartmouth with very strong feelings about what a privilege it was to be there and how it was a privilege that a lot of people couldn't afford—and was very conscious of what I wanted to try to do with that privilege.
In my freshman year I got to meet with the principal of a local elementary school. Because I had done AmeriCorps at a school in Berkeley, I wanted to continue working in primary school education. I asked the principal what the school needed, and she was really interested in trying to set up a mentorship program for kids who were having some trouble.
I arranged to borrow a car from someone I knew who taught at Hanover High, emailed a bunch of my friends who I had known for four weeks and said, "Who wants to volunteer?" Then I just organized shifts, lending out the car for people to volunteer, and two months into it realized that I had accidentally started a mentorship program.
The next year I started a program through the Tucker Foundation that worked with local farms. We would send students over to glean, which is to pick up crops from the field that don't get sold either because the farmer grew more than there was a market for, our because the food is oddly shaped and so a grocery store won't take it. We worked with local caterers to turn it into meals that we froze and distributed to a local food pantry, so that people coming to the pantry could get caterer-made meals with farm-fresh local food.
Dartmouth gave me a lot of freedom to try things. I think it made me realize what I was capable of. It's a place where faculty and staff say, "Oh, you have a crazy idea for how to solve that? Sure, we'll give you a budget and some really good people to advise you. You should take a shot at it." What that does for confidence is really special.
The travel ban and aftermath
President Trump was sworn in on Friday, January 20. A version of the travel ban leaked on Monday the 23rd, and it included a lot of really bad stuff in it. Any day he could've signed it because it was just an Executive Order.
We started reaching out to all of our clients who had valid permission to enter the U.S. but hadn't left yet—because it takes a long time to literally give up everything you own and leave and start your life over. At some point during the week, we realized that there was no plan for what happened to people who were in flight when the order was signed, so at any given time there would be thousands of people who were midair and nobody knew what was going to happen to them when they landed.
We put out a call for lawyers to volunteer to go to airports and be on call in case people ended up being illegally detained or deported—which, of course, thousands of people in the end were. Then we worked with a couple of organizations to file a lawsuit right away—it was essentially a class-action habeas petition saying we don't know who all of them are, but whoever you're holding in an airport anywhere in the country, you're doing it in violation of the Constitution and you have to let them go.
We ended up winning that lawsuit about 28 hours after the ban was signed, and found out later that that ultimately led to the freedom of about 2,100 people who were being held at airports.
A promise to make a meaningful difference in the world
Life is really short, and I want my time on earth to mean something. The best way I see to do that is to try to be a good mom to my kid, a good partner to my husband, a good friend to my friends, and a good citizen to society. That's why I do what I do.
Refugees are not victims desperate for our help. And they're not terrorists trying to take our jobs. They are tenacious, entrepreneurial survivors who are willing to give up everything to start a new life. You'll never find anyone more patriotic about a democracy than someone who is in jail for free speech under the regime of Bashar Assad.
By definition, refugees are people who went through hell and got out. The level of creativity, tenacity, and optimism required is astonishing. We should all be competing for refugees: there was an article in The Guardian about how Germany didn't cap the number of Syrian refugees coming in during the summer of 2015, and that decision is already paying dividends to their economy. That's not surprising. What's harder than getting out of Isis-occupied Mosul with your family intact and starting over in some mysterious way that you can't even predict, but you know it's the only way you're going to survive?
There is a level of character, work ethic, and a deep appreciation for the moral tenets of all the things that democracy is supposed to be about that's built into these people. I'm honored to advocate for them—it's an honor to fight for people who have fought so hard for themselves.
Because of them, I will never forget to be grateful.