In His Own Words: Jake Tapper on the Power of Financial Aid
The CNN anchor and Dartmouth trustee has produced four videos spotlighting how scholarships empower undergraduates to realize their full potential.
Award-winning journalist, author, and Dartmouth Trustee Jake Tapper '91 H'17 has just finished serving on the Presidential Commission on Financial Aid. The PCFA was established to support students and families economically harmed by the pandemic and to create a philanthropic plan of action to ensure the long-term strength of Dartmouth's financial aid program. As a PCFA member, Tapper arranged for the production of four videos exploring the on-the-ground impact of financial aid, each one profiling a scholarship recipient with boundless potential. Here, in his own words, he talks about the life-changing power of scholarships and why Dartmouth's financial aid program is so important to him. 
Enjoy the first of the four videos, focusing on Manuel Patiño '22, who is planning to attend medical school.
 
I've been giving to Dartmouth since I graduated—although I can't say that first check was all that much—because I loved my experience. I've focused my contributions on financial aid. I was fortunate that my dad, who's a '61, is a doctor, and we didn't have to worry about affording college. But I met a lot of people at Dartmouth who had to take out loans or work on top of their studies.
 
Once you've seen the inequities in our society, you can't unsee them. It always seemed unfair that there were incredibly gifted students who couldn't go to Dartmouth, or couldn't even think about going to Dartmouth, because they couldn't afford it. Part of the reason I'm a journalist is because of the concepts of fairness and justice and wanting to highlight stories that need attention. It was a natural progression for me to get involved in helping with financial aid as much as possible.
 
I was happy to attend PCFA meetings, look at the PowerPoints, and learn how financial aid works, but I knew I could be doing much more. We need to tell stories that will inspire alumni. You can't get from a PowerPoint slide what you can get from a four-minute video introducing a student you care about. I'm just amazed that commission co-chair Dave McKenna '89 and Dartmouth staff took me up on the offer and that it worked out so well.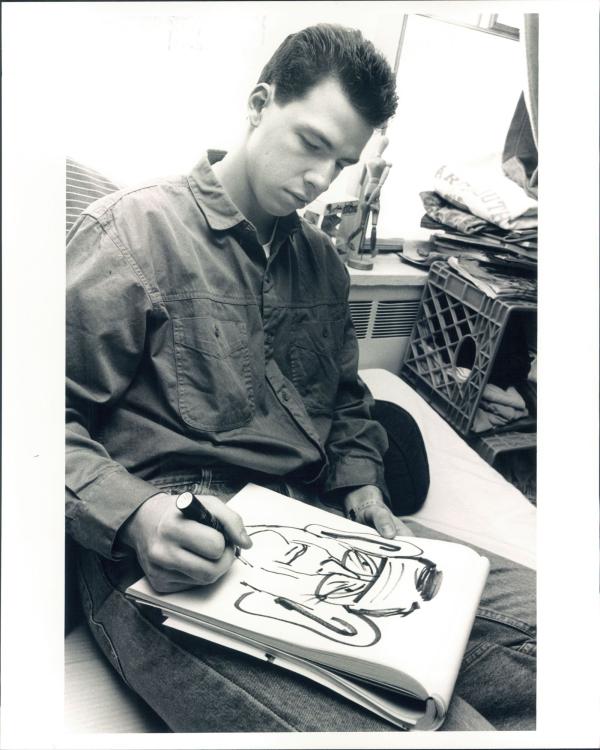 I want to explain to thousands of alumni what Dartmouth is doing to help students and why it's so great. Most important, I want students everywhere to be aware of what Dartmouth is and what it can be for them.
 
We should be trying to get the best students in the world to come to Dartmouth regardless of their ability to pay. That makes Dartmouth better. You want a variety of perspectives. If you look at the alumni who have made Dartmouth proud during the past 20 years, you see they don't all look like the alumni who made Dartmouth proud in 1960. It is wildly more diverse. Not just racial and gender diversity. It's geographic, experiential, ideological—because more diversity benefits us all. Expand that to include financial diversity and you open it up even more, all to the betterment of our community.
 
By removing the burden of student debt, our young graduates can pursue their dreams and maybe try a few careers that don't work out, which is what I did. I didn't know what I wanted to do when I was 22. I didn't become a full-time journalist until I was 29. Not having student debt will mean our graduates don't have to enter a profession that is only about making money.
 
The students in these videos are so inspiring. I'm eager for all alums to see so they can understand why we bother them to give: because this is where their money is going.