Healthy Students Make Better Doctors
Gifts from alumni support a holistic, proactive approach for mental health at the Geisel School of Medicine.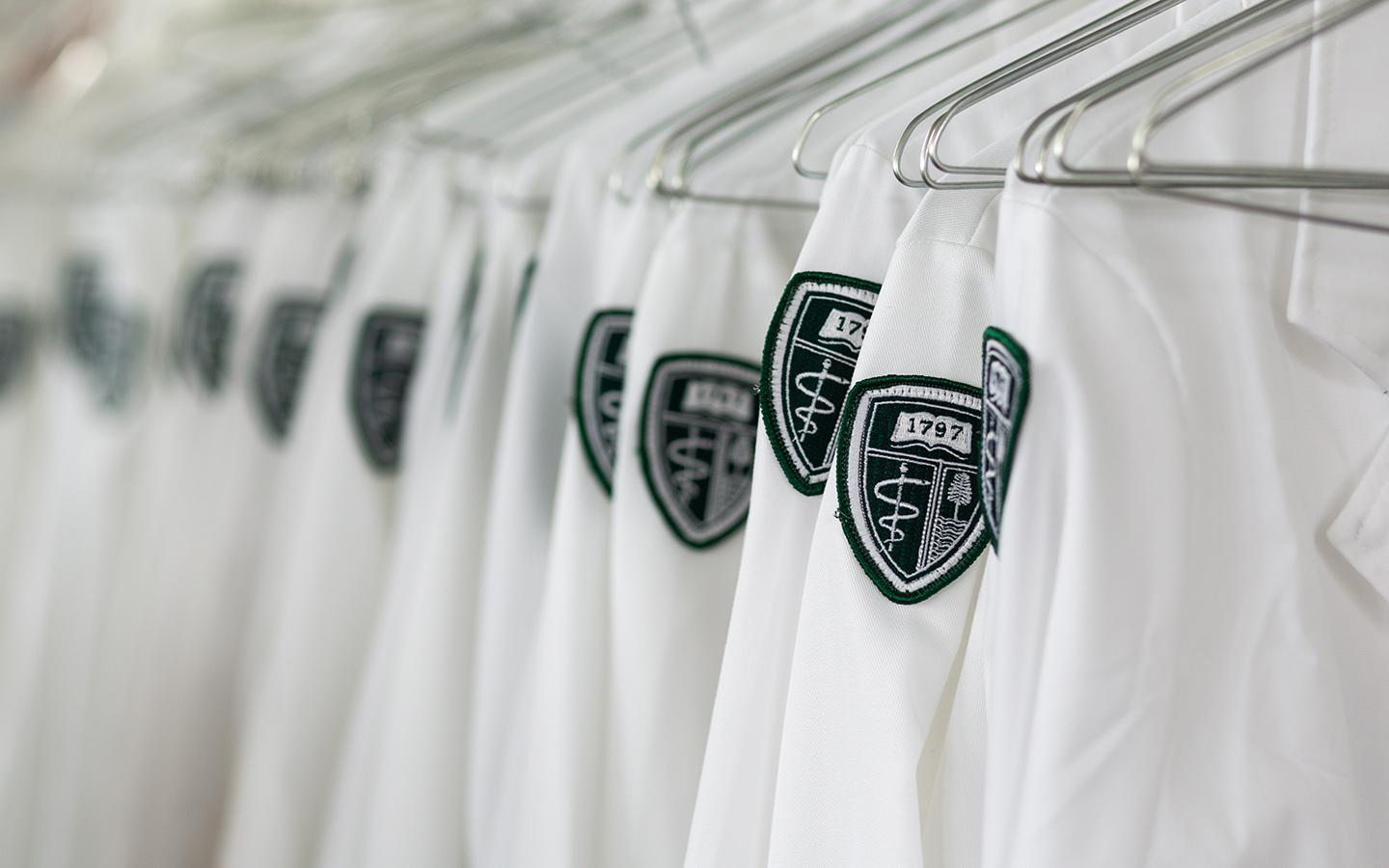 A total of $4.5 million in gifts from three Dartmouth alumni and a Dartmouth spouse are endowing and helping build a comprehensive mental health and wellness program for students at the Geisel School of Medicine at Dartmouth. 
The Healthy Students, Healthy Physicians program, launched in late 2019, empowers Geisel students to be proactive in taking care of their wellbeing. It provides access to free confidential counseling, mental health screening, resiliency skills training, and other support. Geisel is committed to providing counselors from a wide range of backgrounds to better serve the diversity of students. 
"We want Dartmouth to be a national leader in preparing medical students to meet the stresses and challenges of their profession without sacrificing their own mental health and wellbeing," says Duane Compton, dean of the Geisel School of Medicine. "We are grateful to these donors for their generosity and leadership in supporting this vision. And we hope their gifts will inspire other donors to support this important program."
National statistics show high rates of depression and suicidal thinking among medical students and physicians, even though they begin their careers with better mental health than the general population. With the support of these gifts, Geisel is planting the seeds of change within medical education and among physicians. 
"These gifts are helping us create a community in which developing resilience is part of physician training and seeking mental health care is seen as a sign of strength and not a personal weakness or professional liability," says Matthew Duncan MED '01, an assistant professor of psychiatry at Geisel and leader of the program.
A Strong, Positive Response to the Program
So far, feedback for Healthy Students, Healthy Physicians has been extremely positive. Forty percent of Geisel students have used the counseling services over the past two years and satisfaction rates "continue to remain high, particularly with the pandemic," says Duncan. 
Students rate the program at an average of 9.4 out of 10 on how likely they are to recommend it to classmates. Students cite ease of access and the benefits they gain as the program's greatest strengths.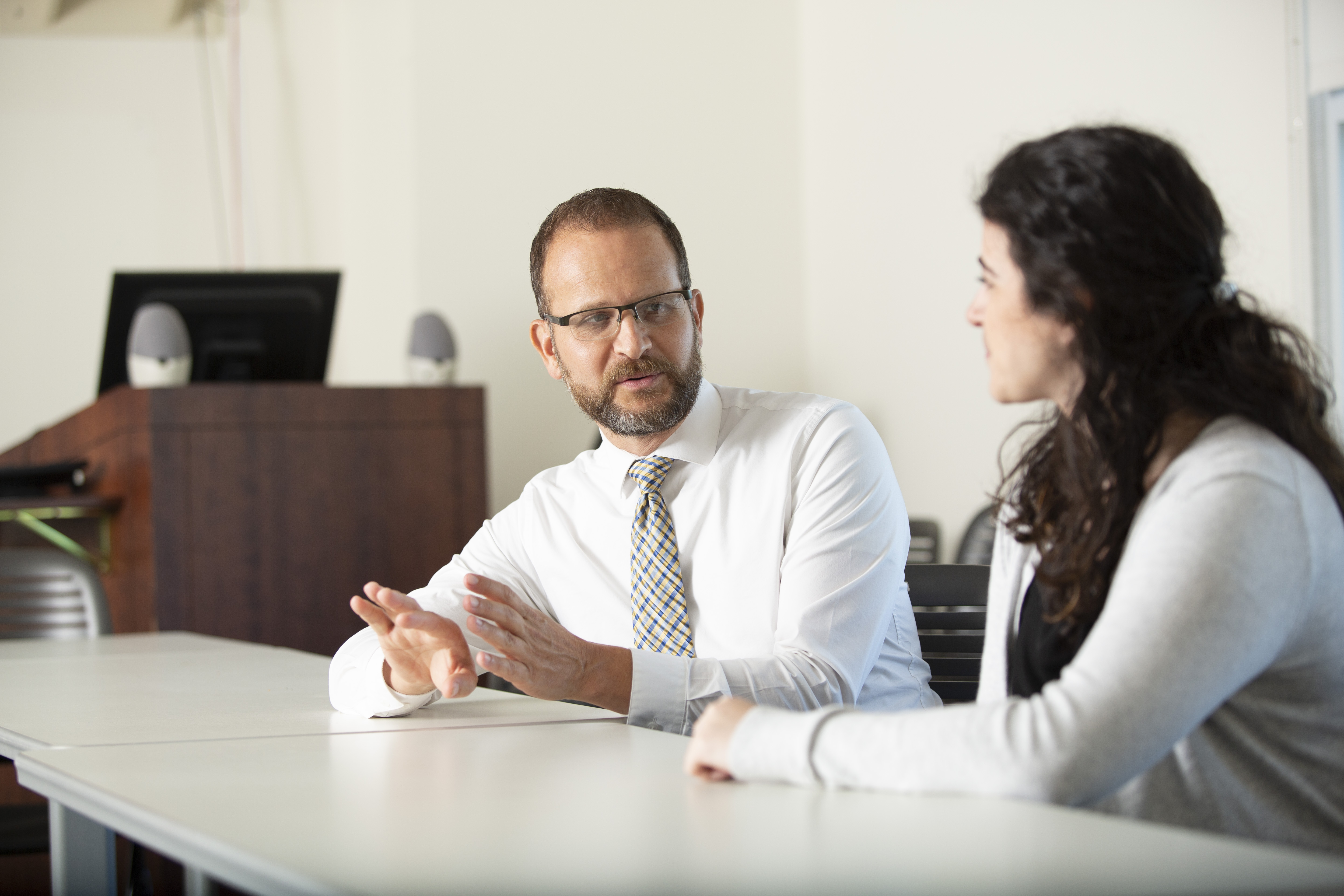 Duncan compares medical students' experiences to those of professional athletes. "In medical school, you're dealing with cognitive demand and emotional stress," says Duncan. "Like athletes, there are analogous stress injuries that are risks. For athletes, we provide a physical trainer, a nutritionist, and a massage therapist. We know they will get injured, so these people help them bounce back quicker. It's not that athletes are any tougher. It's the well-prepared athlete who is really the most resilient.
"Resilience is not stoicism. It is having a range of tools, resources, and people who you can access easily that gets you back in the game. We're doing the same thing for Geisel students."

– Matthew Duncan, MED '01, assistant professor of psychiatry
Empowering Students Through Proactive Measures
The centerpiece of Healthy Students, Healthy Physicians is its array of counseling services, provided by six part-time counselors who complement Dartmouth College counseling available to all students. Around this core, Duncan and his team have developed three initiatives that give students more options. 
The first is mental health first aid training, a standardized, certificate-level training where students learn how to recognize depression and anxiety in others and the basic first steps to take to help. 
The second is an elective focused on cognitive behavioral therapy, where students learn about healthy ways to cope with stress and depression through self-assessment.
For the third initiative, graduating students host a panel discussion for other Geisel students and talk about their mental health journeys. "It's very effective, because it is students helping other students," says Duncan.
This fall, Geisel is launching two additional major initiatives around mental health. The first, a screening program developed by the American Foundation for Suicide Prevention, is a voluntary, fully confidential self-assessment in mental health and suicidality. Students engage in anonymous dialog with live counselors who help them seek support.
Dartmouth is also entering a four-year partnership with JED Campus, a national advocacy organization. It will work with Dartmouth leadership to build a multidisciplinary team to look at the services and strategy for mental health and wellness across campus.
The school seeks to raise an additional $5.5 million to fully endow the program and ensure a comprehensive system of support is available to future generations of students.
"We are so grateful to donors for their commitment to student wellbeing through Healthy Students, Healthy Physicians," says Duncan. "Their support makes it possible to fund our work well into the future, which is huge. This is also a direct outgrowth of Dean Compton's leadership and priorities. He has been incredibly clear that student wellness and mental health is a top priority at Geisel."