$100,000 Challenge Offered for 100 Gifts to International Student Scholarship by December 31
Jim Rager '71 became a global citizen after his time at Dartmouth. He wants to pay that experience forward.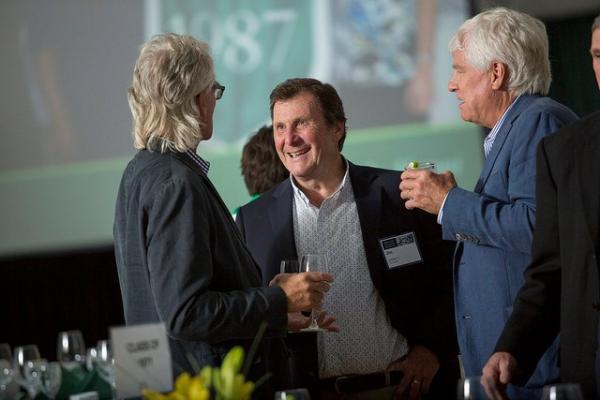 Jim Rager, president of the Class of 1971, and his wife Yola have made a commitment to fund the Yola and Jim Rager 1971 International Scholarship Fund, which will support student scholarships in perpetuity. Jim's life speaks to the value and richness of global citizenship. He grew up in Dallas, where his dad was one of his football coaches at Bishop Lynch High School. Jim came to Dartmouth in the '60s, where he experienced a life-changing education. After graduating he served for two years as a Peace Corps volunteer in Morocco, then lived and worked in Paris where he met his wife, Yola. They married in London and later lived in Athens and Brussels. Jim retired in 2005 as Vice Chairman of The Royal Bank of Canada and now lives in Oakville, Ontario. Jim and Yola have a daughter, who lives in Oakville, and a son, a senior executive with Four Seasons Hotels and Resorts in Kyoto, Japan.
Dartmouth gave me the confidence to embark on an international life and career that has been rich and rewarding for my family and me.  Leaders today have got to move comfortably across cultural and socio-economic and political lines, which is why it's so important to build a campus community each year with representatives from all corners of the earth and all walks of life.

Jim Rager '71 wants to pay his experience forward by inviting the Dartmouth community to give to the International Student Scholarship Fund before December 31.