Financial Aid: Creating a Campus Where Young Artists and Students in All Fields Can Excel
The second financial aid video produced by Trustee Jake Tapper '91 H'17 recounts how scholarships advance the Dartmouth tradition of supporting gifted young leaders.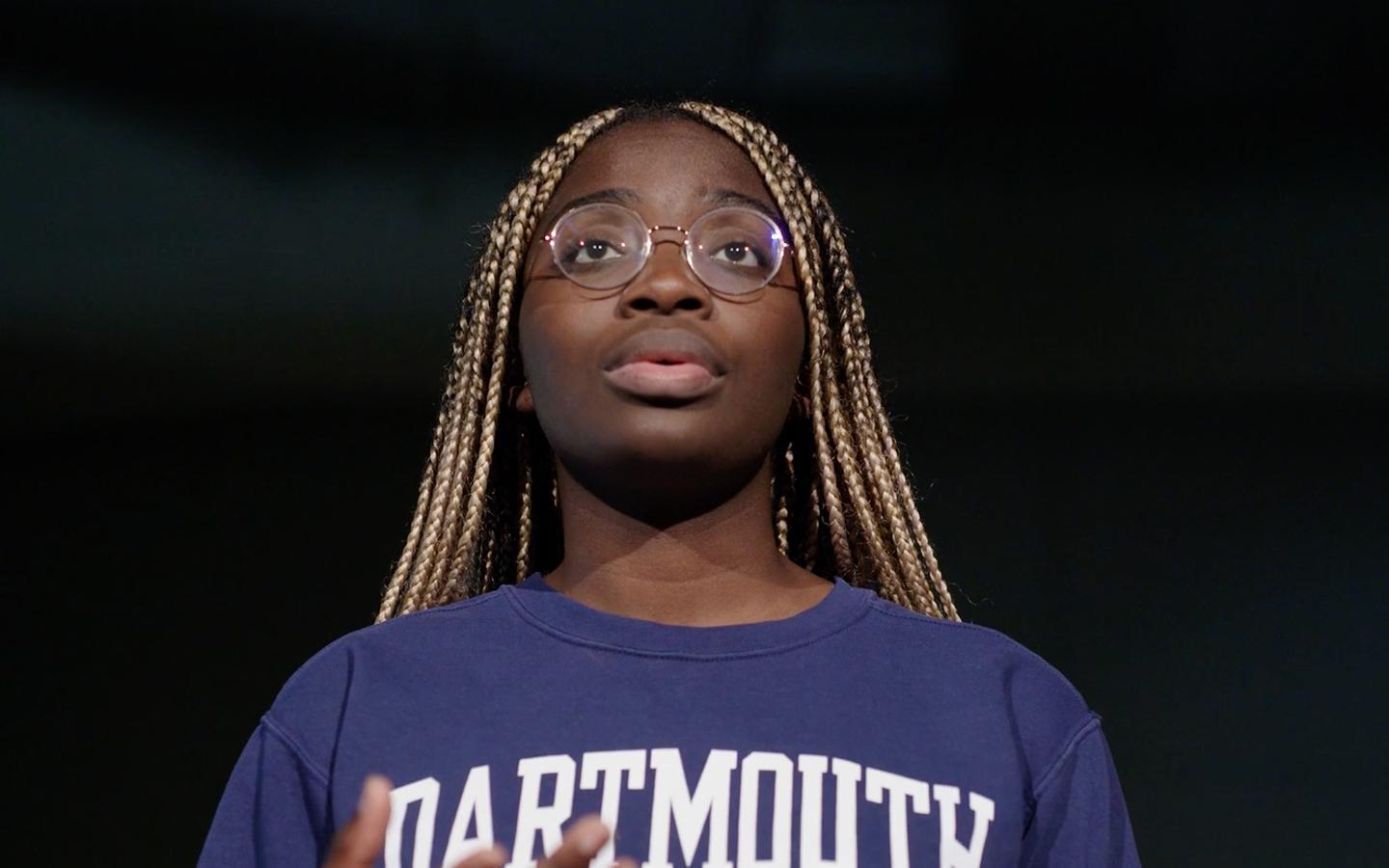 A new video profiling a young alumna tells a powerful story of student transformation and emphasizes the continuing need for endowed scholarships to ensure financial barriers never prevent a student from flourishing at Dartmouth.
The video is the second in a series produced by award-winning journalist Jake Tapper '91 H'17, a Dartmouth trustee and a member of the Presidential Commission on Financial Aid. It profiles Awo Adu '22, a film and media studies major who could not have attended Dartmouth without scholarship support. 
"Dartmouth encourages creativity," says Adu. "It supports art—the multitude of stages that are here at Dartmouth, whether it's physical stages or spaces that you can make your own stage."
With The Call to Lead campaign in its final year, support for financial aid remains a top priority. Dartmouth must raise more than $100 million in endowed financial aid funds before the close of the campaign to ensure ongoing access and affordability for all students who will go on to become leaders in every sector of society, including the arts.
Nearly half of all undergraduates receive financial aid, and scholarship support is essential if Dartmouth is going to realize its commitment to creating the most highly talented and diverse undergraduate community in its history. Eliminating financial barriers to attend means ability, not ability to pay, will earn talented, motivated prospective students a place in each new class.