Expanding Accessibility for Foreign Study
A new gift will help ensure that all Dartmouth undergraduates can take part in a foreign study program.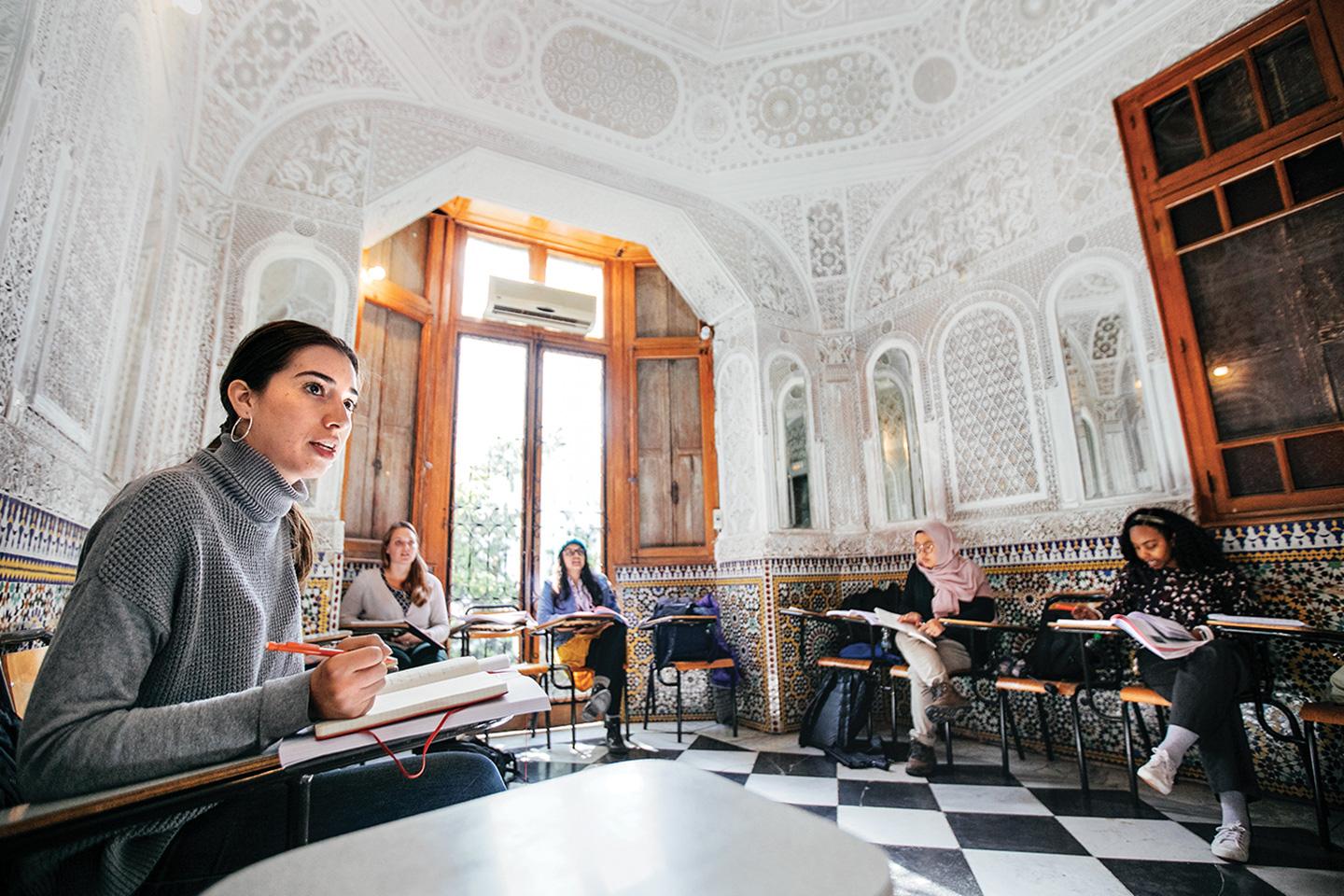 Karen and James S. "Jim" Frank '65, and their two sons, Daniel '92 and Jordan '94, recently committed $5 million towards foreign study for Dartmouth students.
The Franks also included a $2.5 million dollar-for-dollar challenge to the Dartmouth community to enhance their gift. If the challenge is met, Dartmouth will raise a total of $10 million to support foreign study.
The gift will help students, like Ameena Razzaque, who are passionate about travel and study abroad but for whom the expenses can be a real issue.
On a larger scale, the Franks' gift is jumpstarting one of the important goals of The Call to Lead campaign: to provide full financial aid for foreign study and other off-campus programs for all undergraduates.
"We have had students, excited to study abroad, pull out of programs when they see the full price tag," says Dino Koff, director of financial aid. "What they do not realize is there is a lot we can do to help make these programs affordable. It's much more doable than they might think. And when we reach this campaign goal, students will be able to choose the program they really want to do, regardless where it is—Brazil, China, or Morocco."
Lee Coffin, dean of admissions and financial aid, adds, "Students thrive in off-campus experiences—they see new possibilities in their own careers and take advantage of them, and they gain valuable understanding of different cultures, languages, histories, and governments."