The Enduring Legacy of Ellis Rowe '74
The family of Ellis Rowe honors an alumnus who gave back "to make sure others received the same opportunity"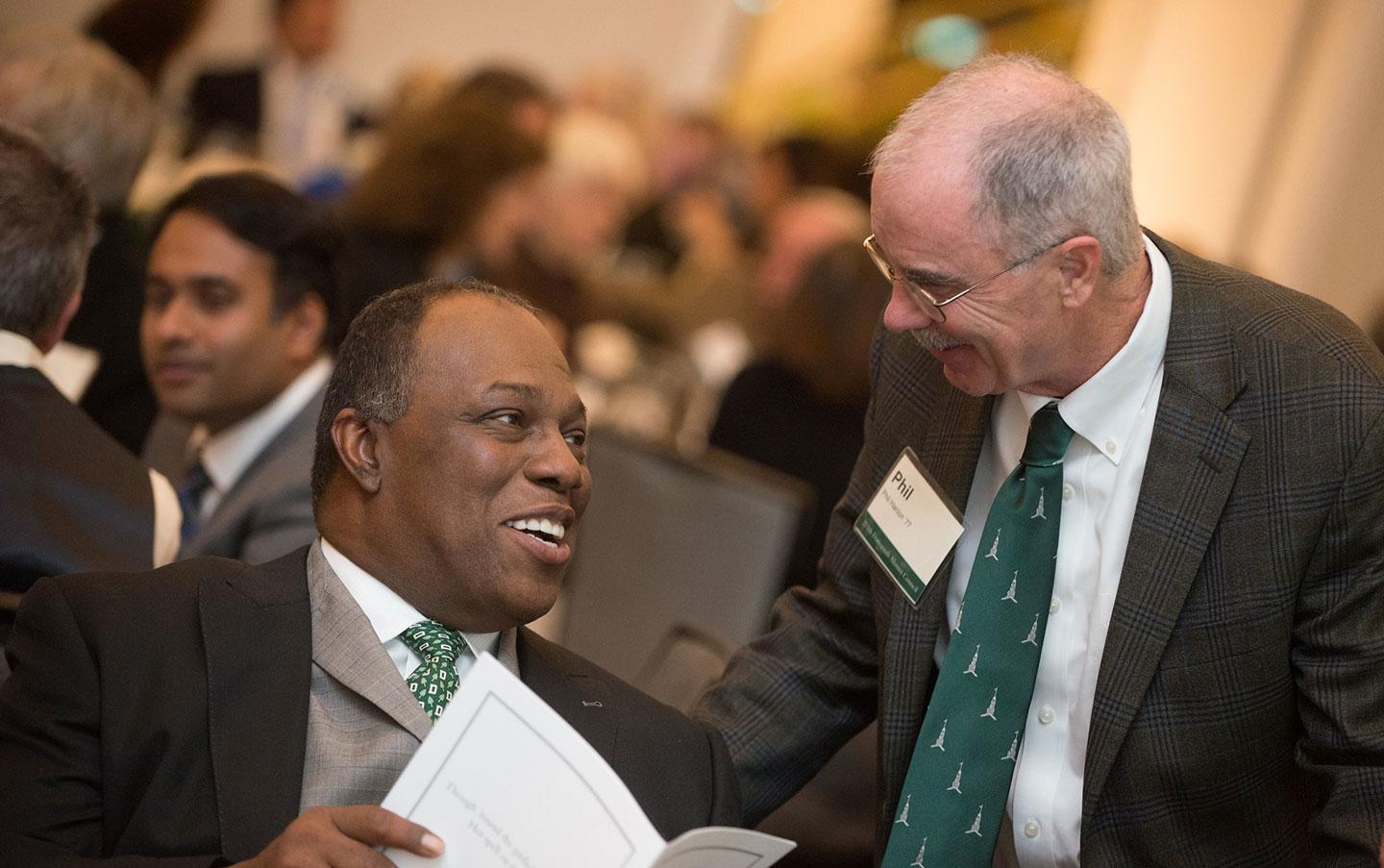 "My father was a first-generation Black American student. To honor him, we want to help other first-generation African American undergraduates by removing one obstacle—worrying about where the money for tuition, room, and board will come from. Hopefully, that will give them more time and energy to focus on what really matters, which is how to make the most of a Dartmouth education." —Marcus Rowe '02
The late Ellis B. Rowe '74 was an imposing figure—but a gentle giant to his friends—whose intellect, drive, and good humor made him a leader in his profession and within the Dartmouth community. He came to New England from Florida thanks to the scholarship program A Better Chance, which brings academically talented students of color to competitive secondary schools. The son of parents who deeply valued education, he excelled at Andover High School in Massachusetts and then made his way to Hanover, where he was an exceptional student and a standout fullback on football teams that won four Ivy League titles.
Ellis was a volunteer leader for decades and received the Dartmouth Alumni Award in 2015. Among his many roles, he served as president of the Black Alumni of Dartmouth Association (BADA) and chaired the Tucker Foundation Board of Visitors. He worked at the candy company Mars, Inc. for 30 years, becoming a senior vice president and group president. Everybody knew when Ellis was visiting campus by the large bowl of green and white M&Ms in the Hanover Inn lobby—one of his countless gifts to the Dartmouth community.

Ellis's family has endowed a scholarship, the Ellis B. Rowe '74 P'02 Family Scholarship Fund, which gives preference to first-generation Black students. His wife Toni Rowe W'74, son Marcus Rowe '02, and friends Mark Ayers '73, Morris "Rocky" Whitaker '74, and Trustee Emeritus Ben Wilson '73 shared their thoughts on Ellis, his legacy, and the importance of this scholarship.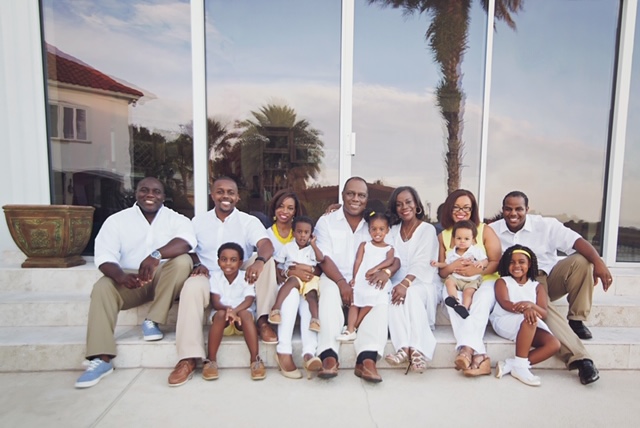 Toni Rowe: Ellis grew up in the Liberty City section of Miami, which was where the upper echelon of the Black community lived—doctors, nurses, teachers, school principals. These were people who had worked hard and excelled by any standard of the game. Ellis was diligent and hardworking early in life and had already become a valuable contributor to his community, and he would continue to do so throughout his life; but attending Dartmouth took his life to a whole different level. Ellis gave back because he wanted to make sure others received the same opportunity. That's why we created this endowment: because given the right set of circumstances, you can have access to opportunities that will set you on a course for huge success in life
Marcus Rowe: My father understood, even as a teenager, how education could build a bridge from where he was to where he could go.
Ben Wilson: Ellis had a presence about him, even then. He had a wonderful sense of humor. He could laugh at himself and he could tease you without hurting you. He was beloved by all.
Mark Ayers: At five-nine, 230 pounds, Ellis was imposing if you didn't know him. But once you got to know him, he was a teddy bear. He could draw you in and charm you. I think that was part of his leadership toolbox.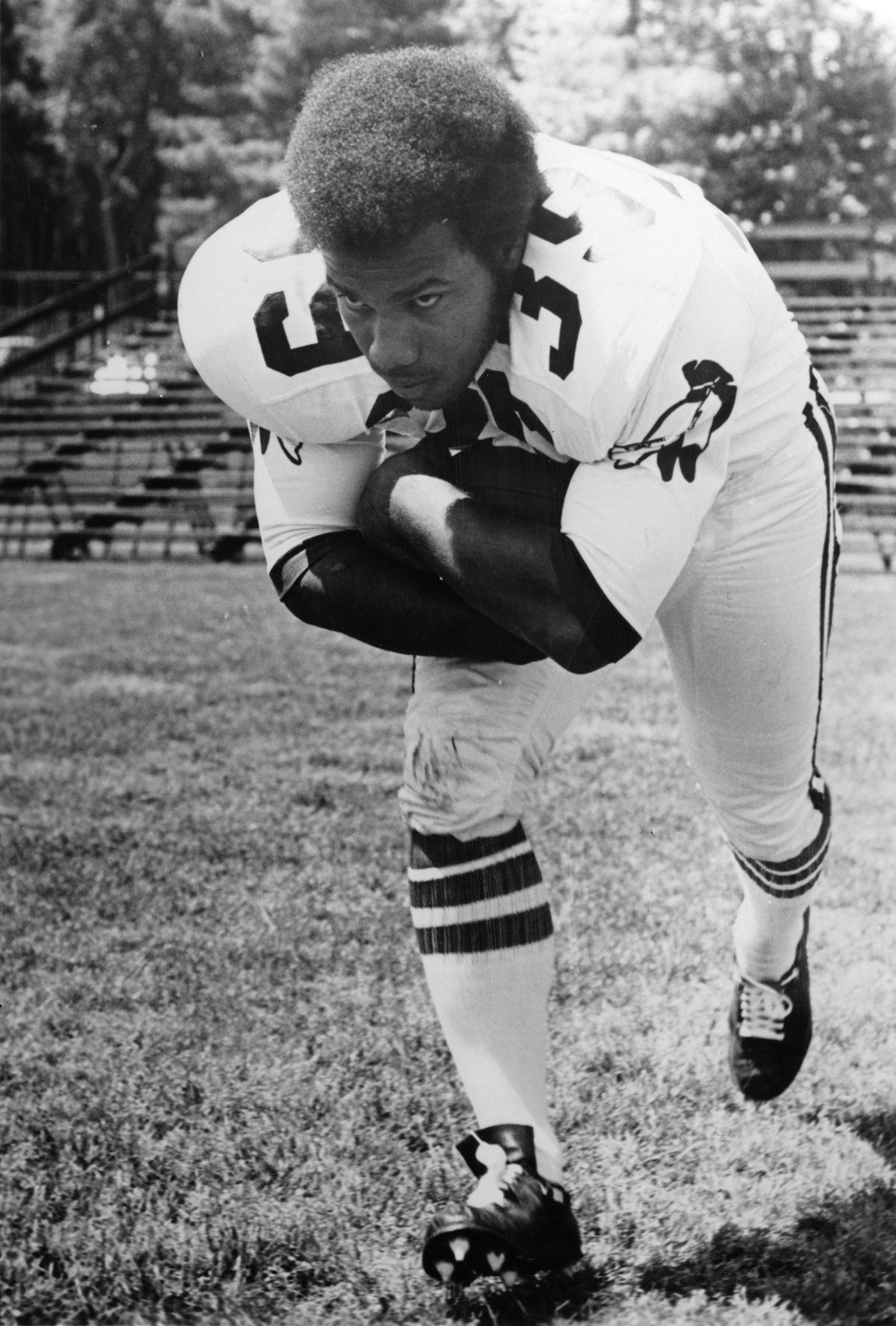 Rocky Whitaker: He wasn't an outspoken leader on the football team. But when he decided to say something, everybody snapped their head around because it was Ellis talking. He wasn't a rah-rah kind of guy. He let his game do the talking. But if he saw that you weren't working as hard as others were, he'd pull you aside and say, "I need more from you." Years later, when I was president of BADA and Ellis was a little more vocal, he was always there for me to help with whatever initiative we had.
Marcus Rowe: He was close to many of his teammates. But he had other friends, many of them African American, and this was a time when there were only a few African Americans at Dartmouth. He was hundreds of miles away from the people he grew up with and loved, so he had to seek out family in a different way.
Toni Rowe: It's important for everyone to know that all races of people have attended Dartmouth and made contributions. We wanted to put his name on this scholarship because one day a student will ask, "Who was Ellis Rowe?" We want students to know his story and perhaps find a nugget of encouragement for their own journey.
Ben Wilson: I hope every recipient of this scholarship learns about him. Ellis had a remarkable spirit. He was friends with everyone he met—he had no enemies. Ellis loved his family and he loved Dartmouth. He always treated those of us he cared about as though we were family.
Mark Ayers: Whether in a corporate boardroom or talking to children in his neighborhood, he was always approachable and charming. He cared about everyone.
Toni Rowe: Legacy is important in our family because it honors our past and is a powerful roadmap to future endeavors. Our children have been taught from a very young age that "to whom much is given, much is required." While blessings may come to you, you must also pay it forward and allow them to flow through you.
Ellis Rowe's commitment to education aligns with Dartmouth's mission of lifetime learning and responsible leadership. By establishing a scholarship in his honor, Ellis's family are celebrating his life by sowing seeds that will grow into a bountiful harvest.