"The difference between an idea and an opportunity is a space to work and a mentor to help"
How a do-it-yourself windmill project turned into a do-it-for-others foundation for Africa's youth.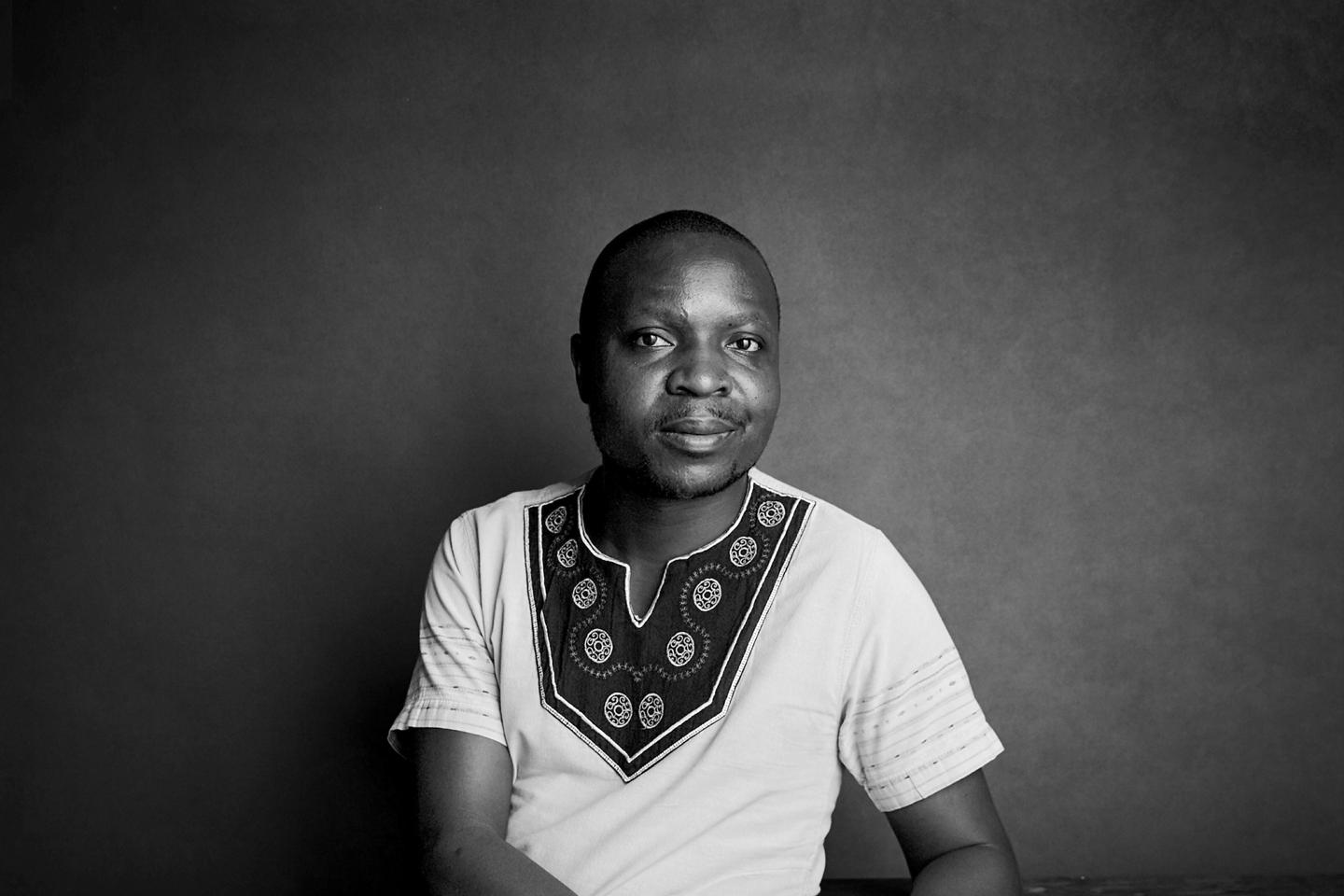 William Kamkwamba '14 built a wind turbine to bring power to his village. Now he's powering up an innovation center for Malawi's youth.
William Kamkwamba's story may sound familiar: it's been celebrated in the New York Times bestseller The Boy Who Harnessed the Wind and a 2019 movie of the same name. It's an immensely satisfying saga with a humble beginning that makes it all the more incredible.
As a young school student in Malawi, William had an insatiable curiosity and enjoyed tinkering with electronics. But the fallout of a famine forced him to drop out of school because his parents could no longer afford the tuition.
With time on his hands and a desire to learn, he continued studies on his own. "I was very curious about science and how things worked, so I went to the library and read the school textbooks—and I saw a picture of a windmill to pump water. We'd never seen one before; we don't even have a word for it."
With no money for materials, Kamkwamba began collecting cast-off materials from the town junkyard. Then, armed with a few drawings from an engineering book and an unwavering belief in himself, he built a functioning wind turbine to power electrical appliances in his family's home.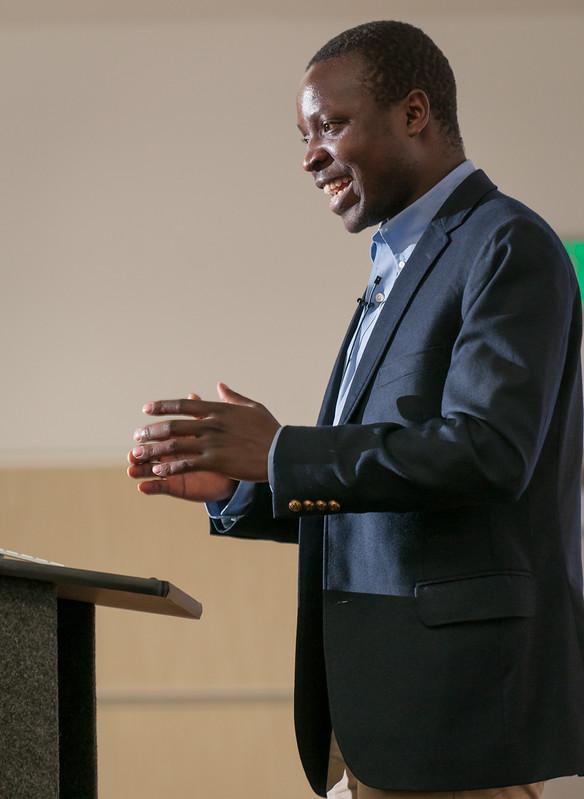 "The difference between an idea and an opportunity is a space to work and a mentor to help." 
"People made fun of me and thought I was going crazy," he recalls. "'It's not normal for people to collect junk, that's insane' they said. I stayed focused and told myself, 'If someone built a windmill somewhere in the world, someone like me can do it, too.'"
Having electricity in his family's home meant no more reliance on smoky paraffin lamps that made them cough, and no money spent on kerosene or batteries to run the radio. And Kamkwamba could study at night.
Word of his creation spread quickly, and soon the same people who had laughed at his efforts began lining up at Kamkwamba's home asking to charge their cell phones. His achievement was covered by national, then international media. An invitation to talk at a TED global conference soon followed, and the internationally released movie brought Kamkwamba's story to a global audience.
Honing his leadership at Dartmouth 
William Kamkwamba was an environmental studies major at Dartmouth, drawn to the environmental challenges that the world faces. "I wanted to understand more so I could work on solving problems," he says.
A natural polymath, he also enjoyed engineering classes, citing Introduction to Design Thinking as particularly impactful. "You learn to view a problem through the lens of the people you are trying to help." Writing classes, where he learned how to express his opinions, opened up new venues for thought.
Forming friendships with people from different backgrounds was exciting, he says. "I learned a lot about other people's perspectives at Dartmouth, and the importance of understanding the other side."
He also began developing his ideas about leadership. "Leadership is being able to listen, to incorporate others' ideas, and to lead by example. It's not about imposing authority. It's about what we can achieve when we work together."
An Innovation Center to change lives and ease burdens 
Today, William Kamkwamba's vision for positive change in Malawi and across the continent is embodied in The Moving Windmills Project, which he co-founded in 2008. So far, the project (movingwindmills.org) has built low-cost community water wells, installed solar pumps and energy systems, renovated local schools with new facilities and learning materials, and nurtured development programs in multiple communities.
Olivia Scott Kamkwamba '13, William's wife, joined Moving Windmills full-time after several visits to Malawi, bringing a new surge of energy and talent to the group. "I have never met anyone who can take an idea and make it reality with the same care, passion, and determination that Olivia has," he says admiringly. "The organization today is ten times what it was three years ago by any measure. We have complementary skills."
Moving Windmills is now on the threshold of funding and creating the Moving Windmills Innovation Center, described as "a hands-on collaborative learning center" that will inspire African innovators—especially young people.
Half of Malawi's population is under the age of 25, but two-thirds of them will not finish primary school. These young people represent Malawi's brain trust for the future, but they need the mentors, tools, and skills to provide for a country whose population is expected to double in the next 20 years.
"There are so many talented young people all over the world," Kamkwamba says. "But to realize their talent, they need a space to work and mentors to help them. It's the difference between having an idea and being able to actually build it. I know the work I'm doing will not only bring clean water or green electricity where there was once only streams or darkness, but the work will also teach people who can themselves teach others."
Nowadays the laughter you hear when William Kamkwamba speaks is joyful—the sound of people working together, getting things done. "We are creating an environment where everyone can speak and everyone can contribute. For me, I want to see more spaces in the world where this kind of collaboration happens organically."
Give a Gift Across Boundaries
You can help create opportunity through scholarships for international students like William Kamkwamba '14 with a gift to the Dartmouth Undergraduate Scholarships for International Students fund.