Dedication Ceremonies Recognize Selfless Service to Dartmouth
Dartmouth dedicates Anonymous Hall and the Colasanti Men's Varsity Soccer Locker Room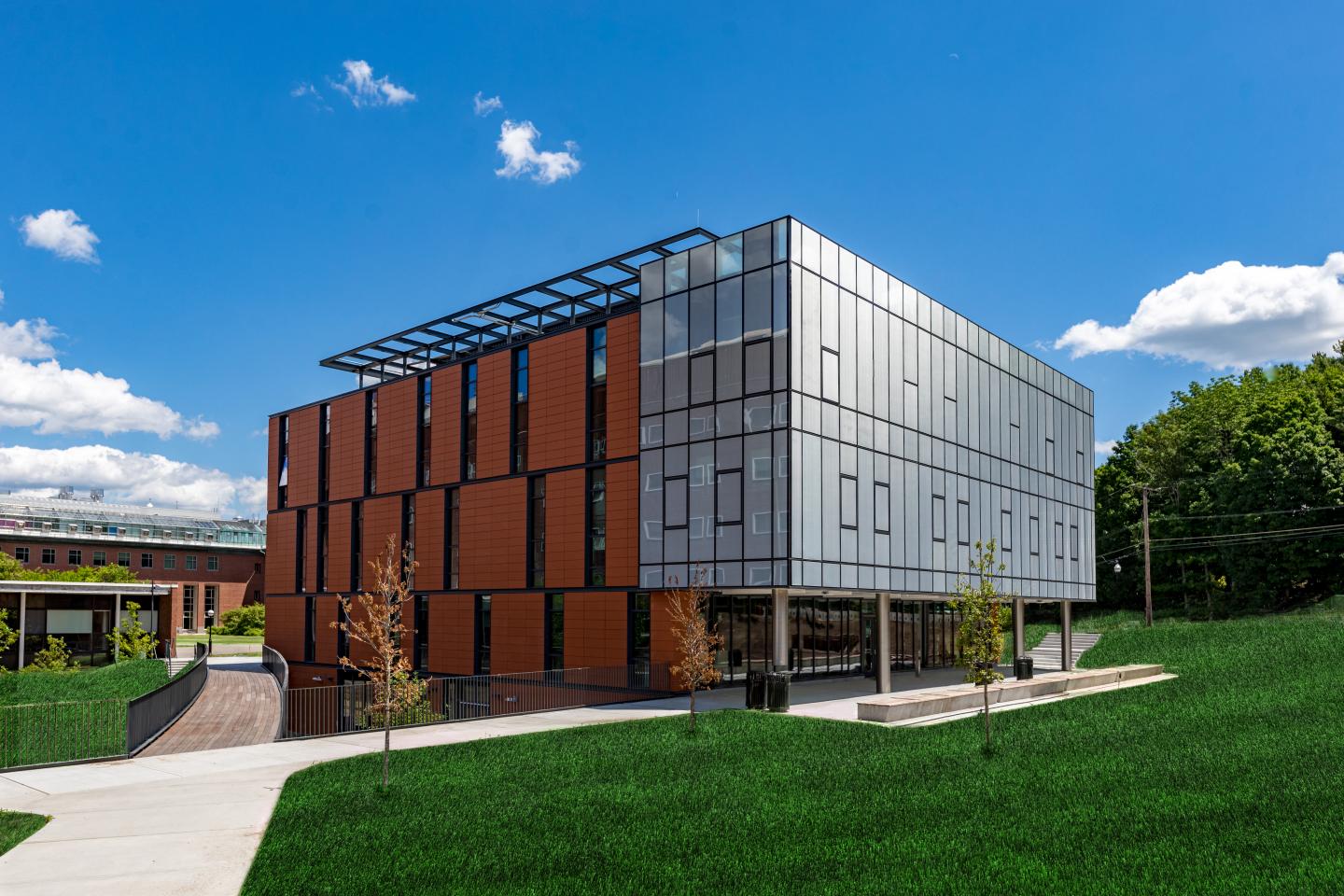 Dartmouth is honoring community members with two new buildings this week, both bringing the Dartmouth community together in very meaningful ways.
On September 23, Dartmouth dedicated Anonymous Hall, its newest academic building, named in recognition of two centuries of selfless service of alumni—most of them anonymous—to the College.
On September 25, Dartmouth hosted a dedication ceremony for the Colasanti Men's Varsity Soccer Locker Room, honoring the life and legacy of 9/11 victim Christopher "Dom" Colasanti '90.
Recognizing Unsung Heroes
Anonymous Hall honors generations of alumni who have supported Dartmouth without seeking recognition—heroes who have quietly, and anonymously, made Dartmouth one of the world's premier institutions of higher education.
"I encourage my fellow alumni to take the message of Anonymous Hall as an invitation to find some way, large or small, publicly or anonymously, to show our own passion through volunteerism, ambassadorship, or philanthropy to Dartmouth," says Laurie Shapiro '95, president of the Dartmouth Alumni Council.
The graceful, $28-million renovated building at the north end of campus, formerly known as Dana Hall, was stripped down to its concrete frame and transformed into a highly energy-efficient building. Its inviting front entrance has a full glass façade and raised pedestrian bridge. Leers Weinzapfel Architects is the architect for the project and Windover Construction is the construction manager.
Anonymous Hall is the permanent home of the Guarini School of Graduate and Advanced Studies; the Department of Linguistics; and the Asian Societies, Cultures, and Languages Program.
The new building is revitalizing the campus's north end, creating a hub of activity for graduate and undergraduate students, postdoctoral scholars, and faculty. The combination of classrooms and workspaces equipped with modern teaching technologies, a rooftop terrace, a café, and sunny multi-use interior spaces is sparking new approaches to teaching, learning, and collaboration.
"At Anonymous Hall, graduate students can come together and feel like we are part of Dartmouth, with a place that is just for us.

– Gretel Torres GR'22
"At Anonymous Hall, graduate students can come together and feel like we are part of Dartmouth, with a place that is just for us," says Gretel Torres GR'22. "It's a place that is meant for us to share our experiences, our happiness, our downfalls, and support each other. I want to thank those who made this possible for their generosity."
Anonymous Hall also houses Guarini Commons, an open, adaptable space where graduate students and postdoctoral scholars can gather to share ideas, study, and host events.
"So many members of our community give of their time, talent, and treasure without want or need of public recognition," says President Philip J. Hanlon '77. "I'm extraordinarily proud that this type of generosity has become a hallmark of our institution, and I can't think of a better way to honor it than with the dedication of this building as Anonymous Hall."
"Dedicating Anonymous Hall is a moment of pride for all of us," adds Elizabeth Cahill Lempres '83 TH'84, chair of the Dartmouth Board of Trustees. "It's certainly a moment of possibility for the faculty and the students who will work and learn here. It's emblematic of the kinds of qualities—service, commitment, humility—that really make Dartmouth uniquely Dartmouth."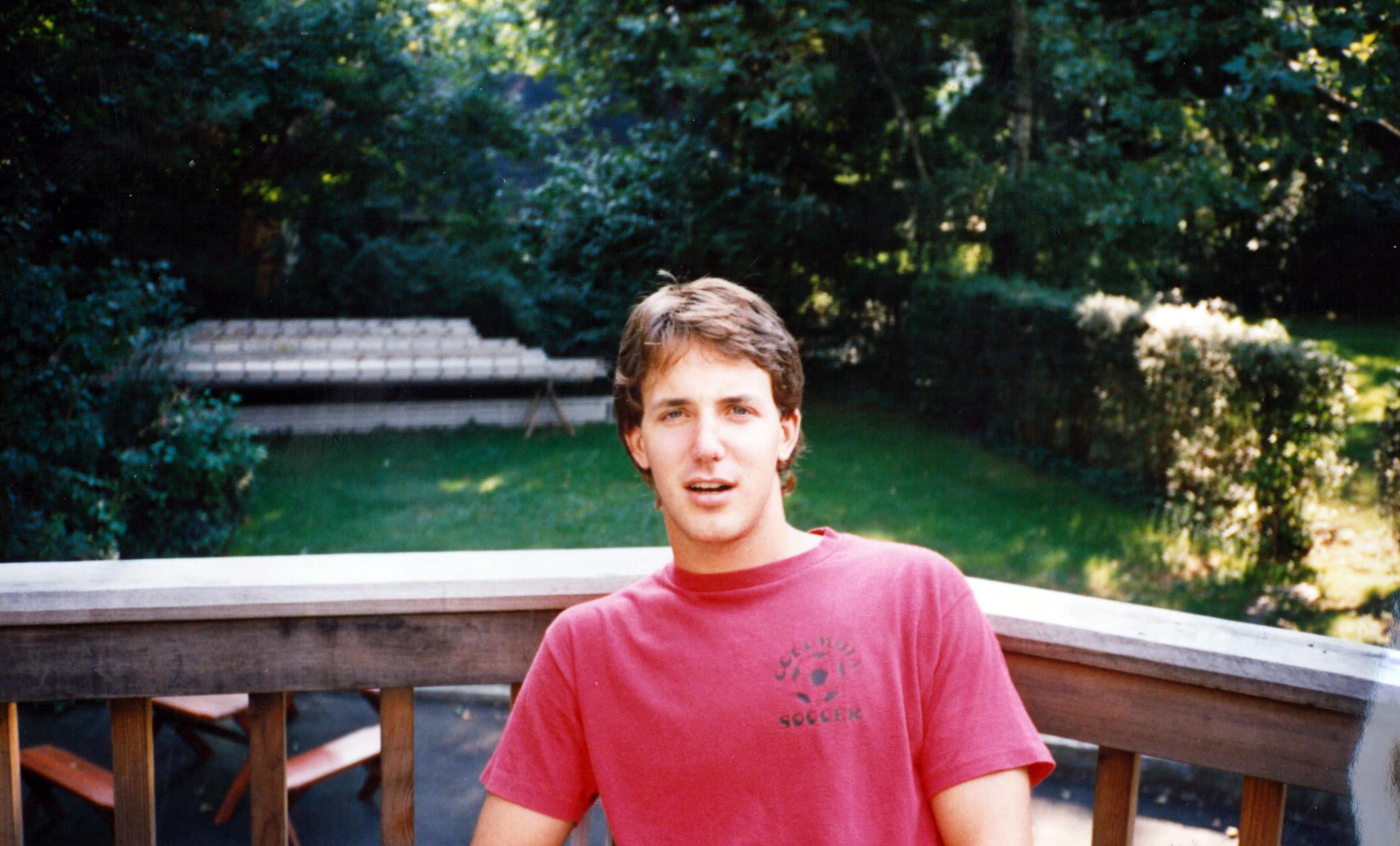 Remembering a Beloved Alumnus
Dartmouth alumni have come together to raise funds to name the men's varsity soccer locker room at Dartmouth College's Reilly Pavilion in honor of Chris Colasanti '90. The Colasanti Men's Varsity Soccer Locker Room recognizes Chris's love of the sport and his tremendous class spirit.
Chris was a close friend to his Dartmouth classmates and devoted to his family: his two daughters, Cara and Lauren, and his wife, Kelly. His class knew him as "Dom," short for "Dominant Force," a nickname he gave himself in the fifth grade.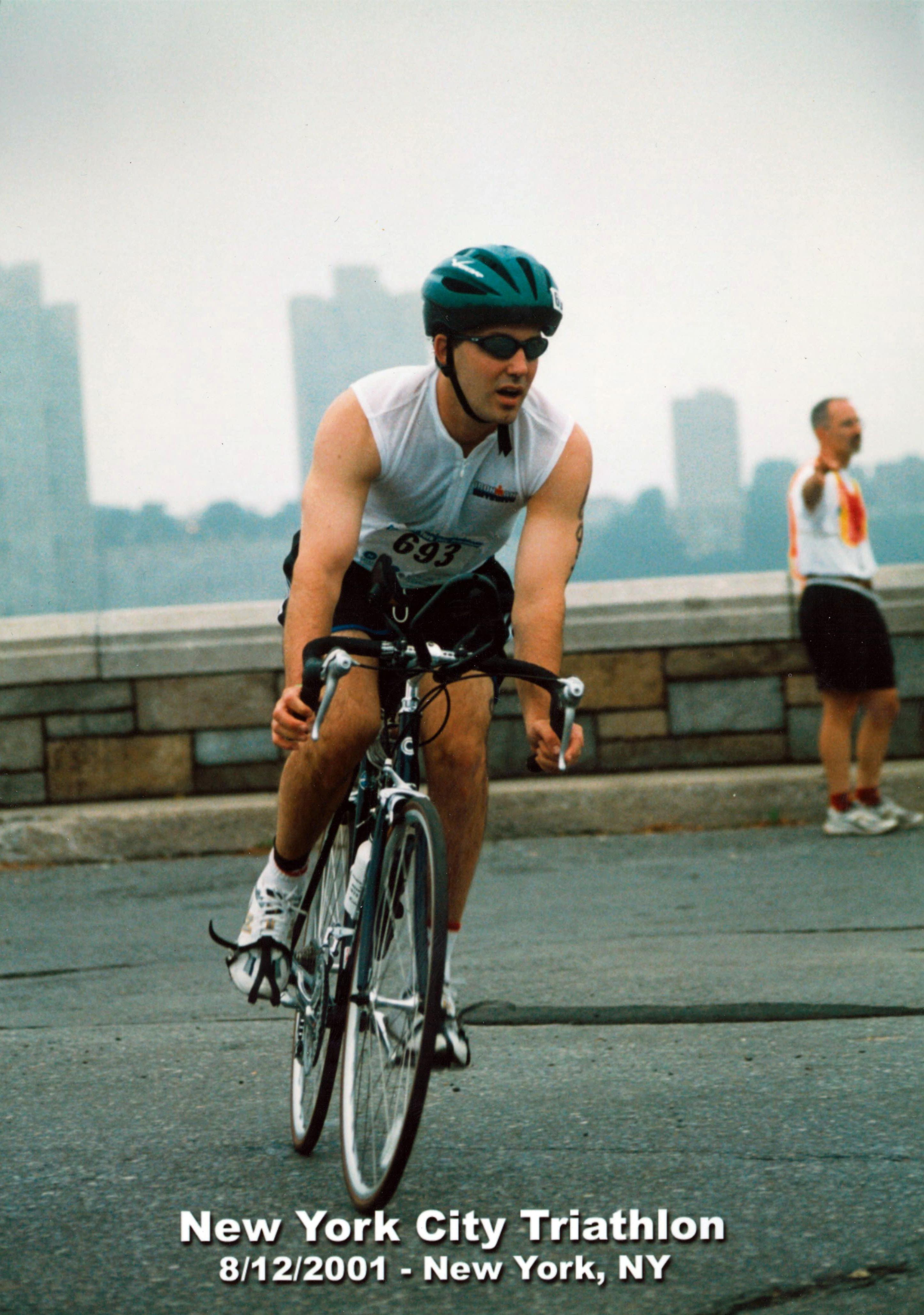 Chris was a talented athlete who captained his high school soccer team and played at Dartmouth, where his irrepressible sense of humor made him a "Dominant Force" among his teammates. As an active alumnus in the Dartmouth community, he often organized dinners for classmates and friends in New York. He worked as a bond broker for Cantor Fitzgerald on the 105th floor of the World Trade Center's North Tower.
The Colasanti Varsity Men's Soccer Locker Room, in Dartmouth's Reilly Pavilion, is outfitted with open-style, spacious wooden lockers and video projection capabilities. The locker room allows the team immediate access to several new support spaces under the same roof: a state-of-the-art sports medicine center, including hydrotherapy; an equipment room for laundry and other needs; and a room that doubles as a smart classroom for team meetings, as well as a function room for post-game receptions.
"It was really easy to get support for a project like this and we found incredible generosity from a wide range of friends and teammates," says Gregg Lemkau '91. "It was all about people showing their support for Dom and trying to find a way to name something after him so that generations can know about his impact on all of us. He was a great friend and teammate."
Renovation of Anonymous Hall and the Reilly Pavilion are the latest in a series of capital projects funded through The Call to Lead, Dartmouth's transformative $3 billion comprehensive campaign. During The Call to Lead, donors have funded reconstruction of the Moosilauke Ravine Lodge; a major expansion of the Hood Museum of Art, a world-renowned teaching museum; and the 70,000-square-foot Graham Indoor Practice Facility.