Dartmouth's Latin American Community Explores Innovation
Alumni welcome President Sian Beilock on her first international trip for Dartmouth.
Dartmouth Trustee Emeritus Carlos Rodríguez-Pastor TU'88 welcomed local prospective students to an admissions session in Lima.
President Sian Leah Beilock, several Dartmouth trustees, and senior administrators met with Latin American thought leaders in Peru last week to explore ways the university can expand its community and impact in the region.
Over three days of thought-provoking discussions in Lima, President Beilock spelled out her vision for a globally engaged Dartmouth, with a particular focus on advancing collaboration and driving innovation to address many of the world's most urgent challenges. Discussions probed several pressing topics, including how wide-impacting forces such as artificial intelligence will drive opportunities in Latin America, the potential for digital technology to improve mental health in the region, and of the role of human-centered design in developing more enduring and empathetic solutions.

"Latin America is a region in which promising Dartmouth partnerships and research are experiencing rapid growth," said President Beilock as she opened a series of panel discussions Saturday. "Today is both a celebration and an exploration of the capabilities of our community, and I can't wait to see where it will lead."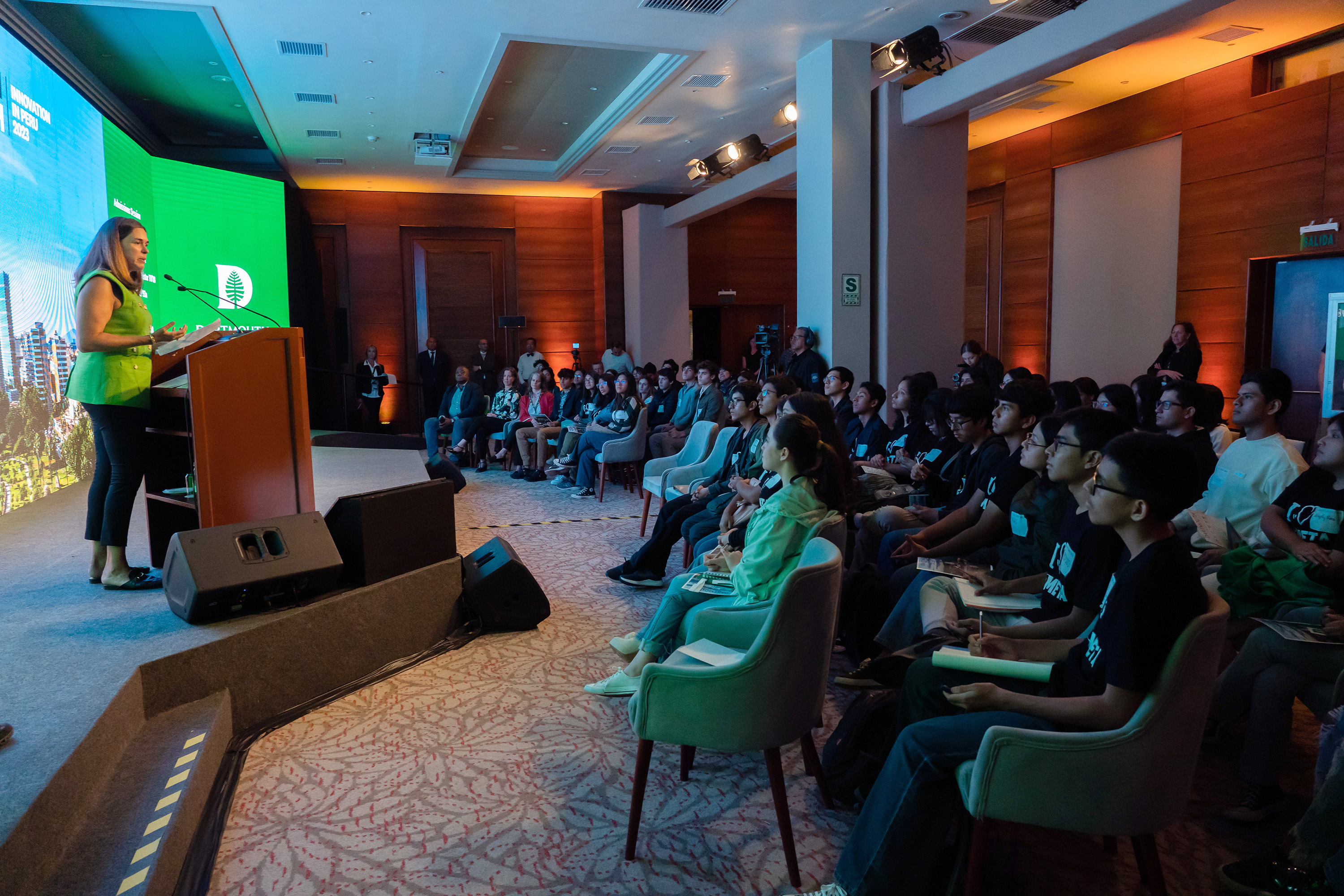 Nestor Paz-Galindo '93, co-chair of the alumni Latin America Regional Committee, said he and his fellow alumni in the region are looking forward to supporting President Beilock's plans for Dartmouth.

"We were excited to host Dartmouth in Lima and especially President Beilock in her first international trip," said Paz-Galindo. "The presence of Dartmouth's leadership and trustees demonstrates the importance of Latin America as part of Dartmouth's push to increase its global presence. Dartmouth's international strategy has also helped galvanize the small yet vibrant alumni community we have in the region, bringing alumni from all five schools together as One Dartmouth."

Joaquin Ribadeneira '92, Paz-Galindo's fellow co-chair, added, "This was a special weekend for all of us in Dartmouth's Latin American community. Dartmouth is a place that holds an enormous amount of potential for our collective future, and every alumnus can help shape that future by volunteering, mentoring, and being active in our community. President Beilock's participation in the Lima summit, so early in her tenure, was a celebration of everything that was achieved in The Call to Lead campaign and a commitment to furthering Dartmouth's presence in Latin America." 

Hundreds of alumni in Latin America contributed more than $10.7 million to The Call to Lead campaign and were especially active in supporting the expansion of need-blind admissions to include international students. Owing to the efforts of the volunteer committee representing multiple Latin American countries, total giving in the region grew by more than 2,300 percent over Dartmouth's previous campaign.

Many attending the Lima event believe Latin America—with an abundance of technology talent and expanding investments in education—is on the threshold of a period of strong economic growth.

"Latin America is being viewed as the neighborhood solution for supply, manufacturing, and talent challenges in the Americas," said Gina Lam '92, alumni councilor for the Dartmouth Association of LatinX Alumni and co-chair of the Affiliated Groups Roundtable. "As Forbes declared earlier this year, Latin America is primed to be the next Silicon Valley."
Only with Dartmouth: Innovation in Peru
The gathering in Lima was the first in a new series of convenings to highlight Dartmouth's global reach and bring together the institution's growing international community. The event series is an opportunity for Dartmouth faculty and administrators to explore solutions together around a common theme, enjoying Dartmouth's exceptional access to thought leaders as well as unique projects and places in the spirit of lifelong learning.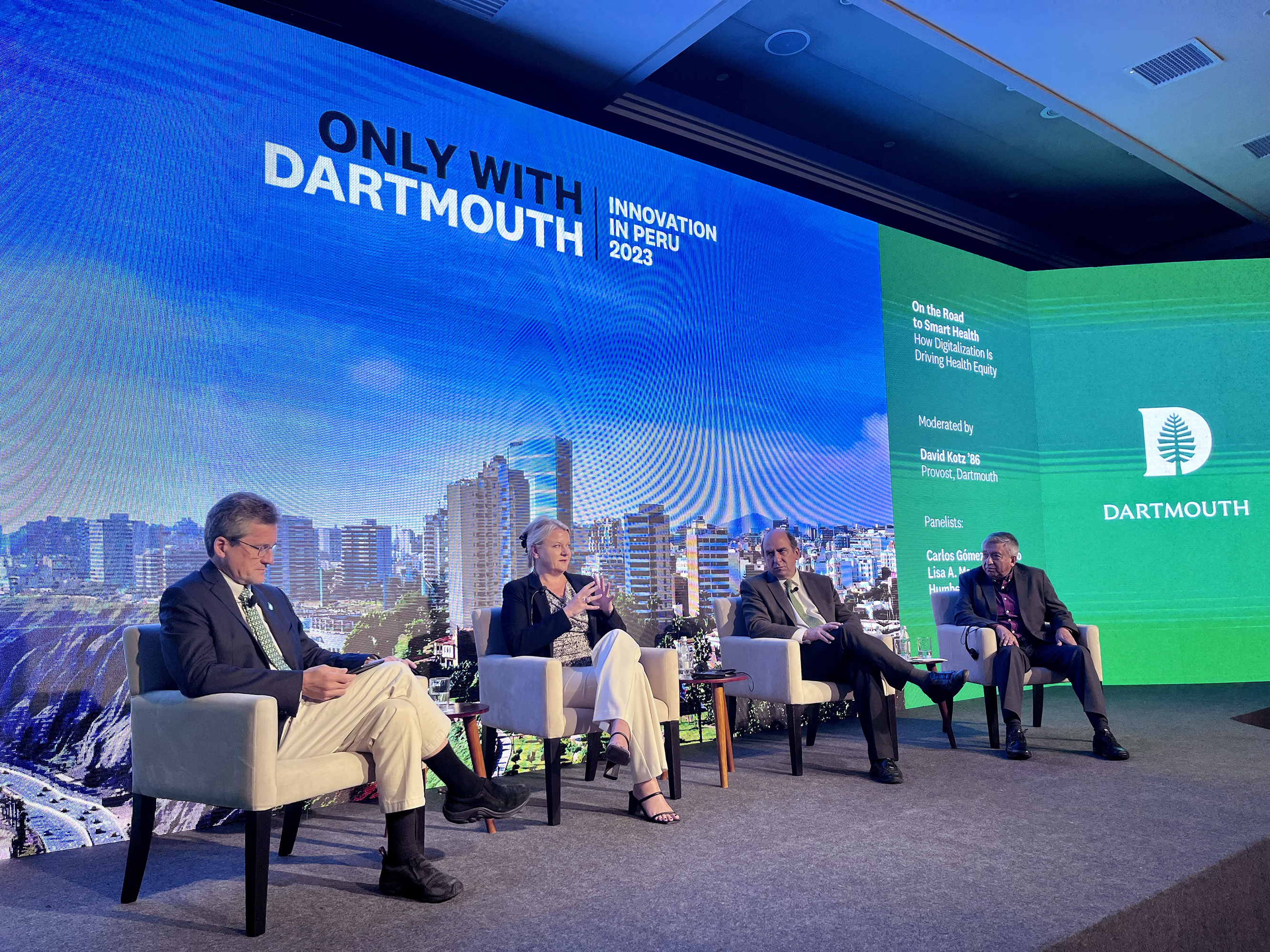 Speakers and guests at the Innovation in Peru event, representing seven nations, included the Honorable Lisa D. Kenna, U.S. ambassador to Peru; Jorge Quiroga, former president of Bolivia; Fernando Zavala, former prime minister of Peru; and Claudia Cooper, chair of the Lima Stock Exchange. Academic leaders representing Dartmouth were Provost David Kotz '86; Alexis Abramson, dean of Thayer School of Engineering; Matt Slaughter, the Paul Danos Dean of the Tuck School of Business; and Lisa A. Marsch, director of the Center for Technology and Behavioral Health and the Andrew G. Wallace Professor at the Geisel School of Medicine.

Participants visited several sites in Lima featuring vibrant examples of innovation and entrepreneurism. A tour of an Innova School introduced the group to a growing system of private-sector schools that offer a high-quality, affordable education to Peru's emerging middle class. There, Sergio Campos Legonia '26, a Lima resident and graduate of Innova, described his first year at Dartmouth and how he is engaging in social entrepreneurship projects through Dartmouth's Center for Social Impact. Attendees also participated in a workshop led by La Victoria Lab, an innovation hub created by Intercorp, one of Peru's largest business groups, to pursue projects aimed at improving the well-being of Latin American families through design.

In addition, guests explored Lima's innovative gastronomic scene; toured the historic city center and the Osma Museum, one of the leading museums in the region with an exceptional collection of 16th and 17th century art and artifacts; and gathered for closing remarks at the Convent of Santo Domingo, the oldest monastery in the Americas and a treasure of Baroque architecture.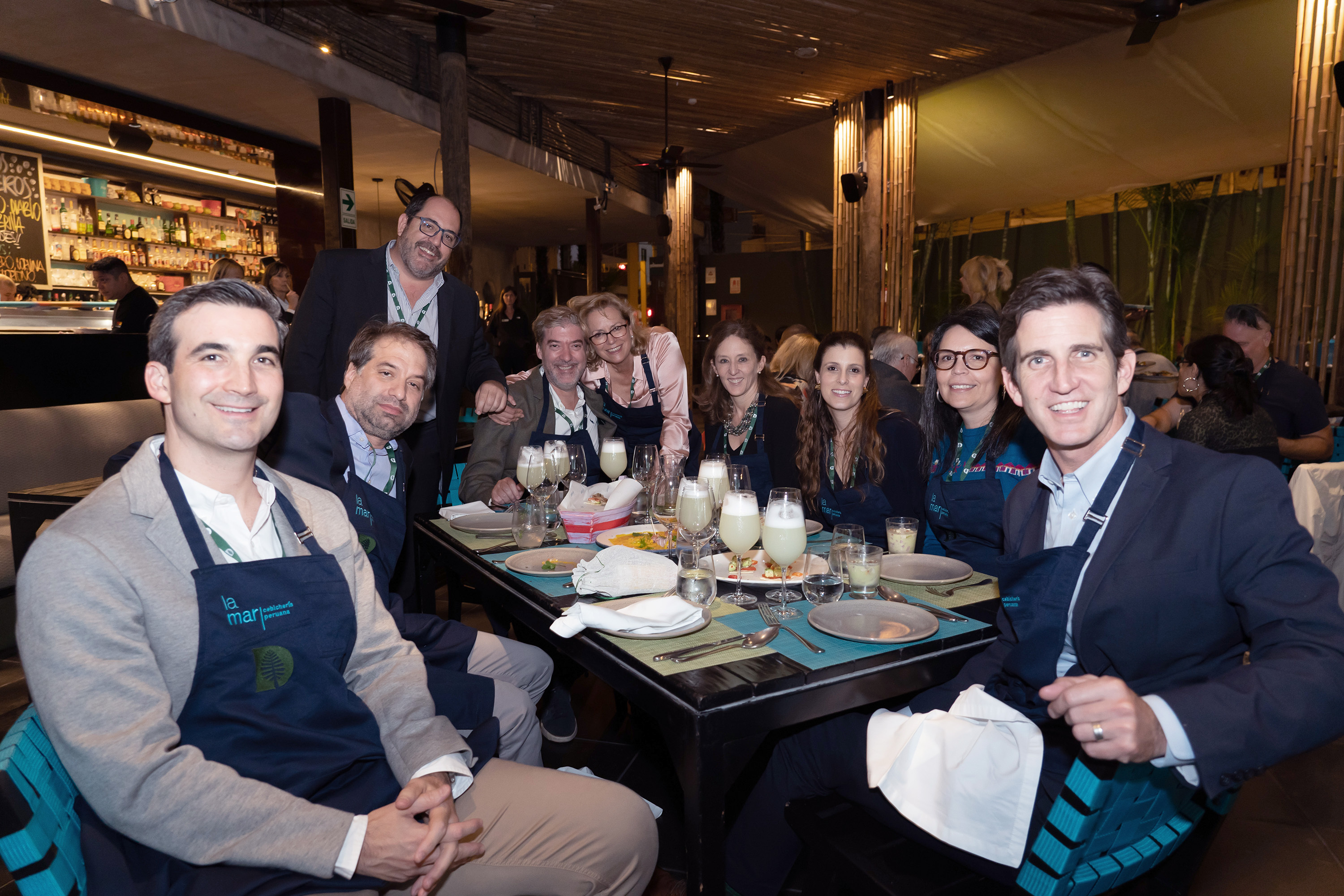 Ties between Dartmouth and Latin America
Over the past decade, Dartmouth has formed multiple partnerships in Latin America. The center that Marsch directs— the only National Institute on Drug Abuse-designated center of excellence in digital therapeutics—is collaborating with researchers, insurers, and patient advocacy groups in Latin America as well as government organizations, such as the Ministry of Health in Colombia and National Institute of Mental Health in Peru, to create a new mental health service delivery model for Latin America that will provide better evidence-based care. 

The Tuck School and Dartmouth's Department of Government have brought students to Peru to meet business leaders, government officials, entrepreneurs, academics, and local citizens to better understand the economic transformation taking place in the region. Professors at Tuck have created a case study examining the business model and impact of the Innova Schools—detailing how the schools are affordable, profitable, scalable, and produce positive social impact—and that case study is now a part of the core curriculum of Tuck's MBA program.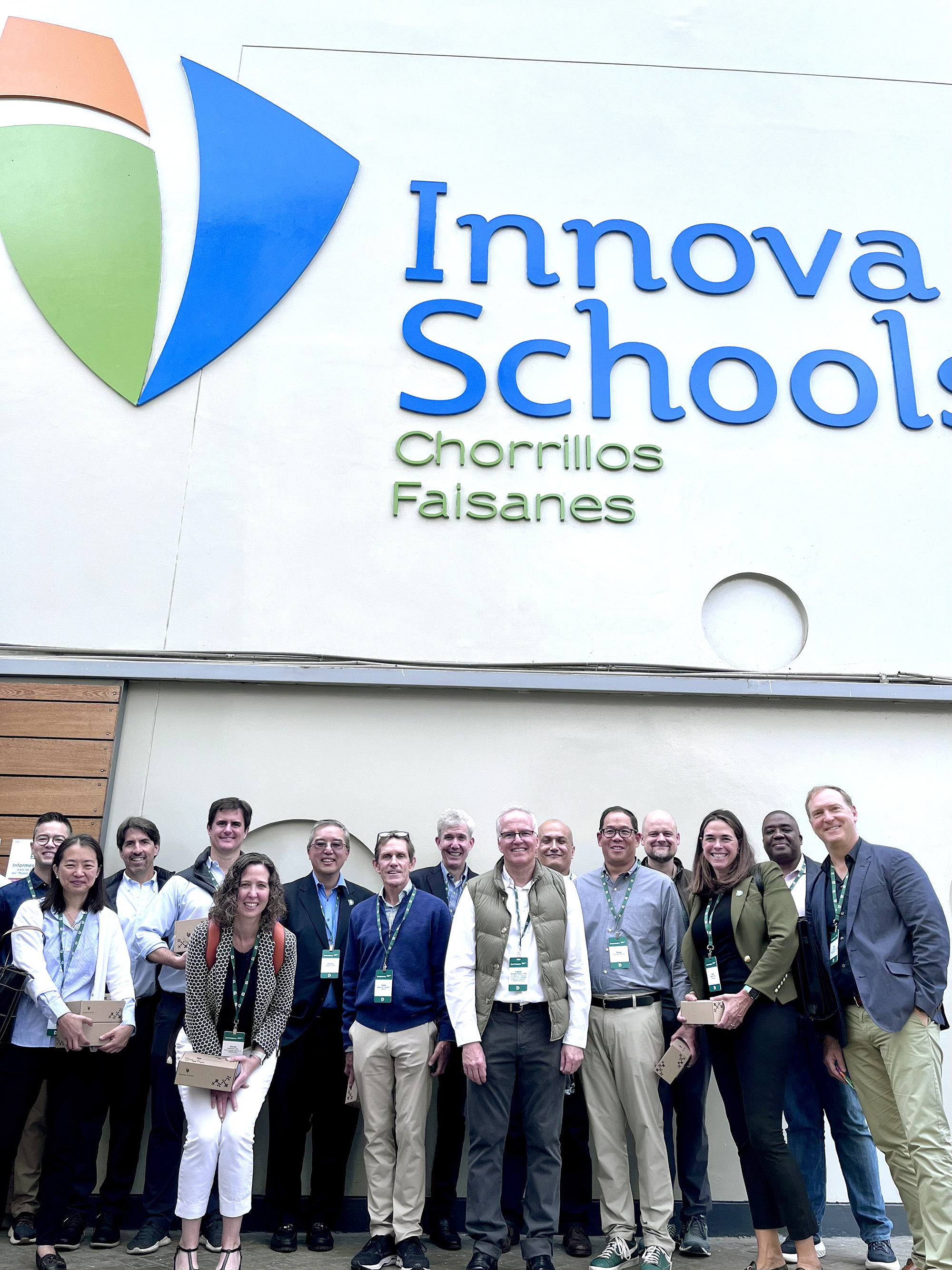 Dartmouth's expanding connections with Latin America is also reflected in the growing number of students from the region who are choosing to attend Dartmouth. In the new academic year, 54 incoming students from Latin America will arrive in Hanover, including 25 members of the undergraduate Class of 2027—a dramatic increase from the two Latin American in the undergraduate Class of 2007.
"My biggest takeaway from our three days in Peru is how much our international alumni community wants to be fully engaged with Dartmouth and how much more they're connected with one another," said Trustee Ellie Mahoney Loughlin '89. She paid tribute to Trustee Emeritus Carlos Rodríguez-Pastor TU'88, one of the driving forces behind Only with Dartmouth: Innovation in Peru, for all his efforts to engage and inspire the global Dartmouth community.
"Carlos is a Tuck alum, but he is committed to the well-being of the entire university," she said. "He's a big reason why our international community—not just in Latin America but across the globe—is stronger than ever. Specific to Latin America, he and other alumni can guide and engage the university in the region to help us observe and learn firsthand how innovation is driving the progress in education, business, and technology taking place here."
Luis Felipe Castellanos, TU'98, CEO of Interbank, summarized the weekend this way: "Every single session spent in Peru with Dartmouth's leadership and alumni was extremely inspiring. I was able to experience new learning opportunities by interacting with people truly committed to make a difference in the region by expanding Dartmouth's and Tuck´s horizons and outreach."