Dartmouth's Commitment to Student Mental Wellness
The rising need for mental health support services is mobilizing the Dartmouth community and inspiring innovative solutions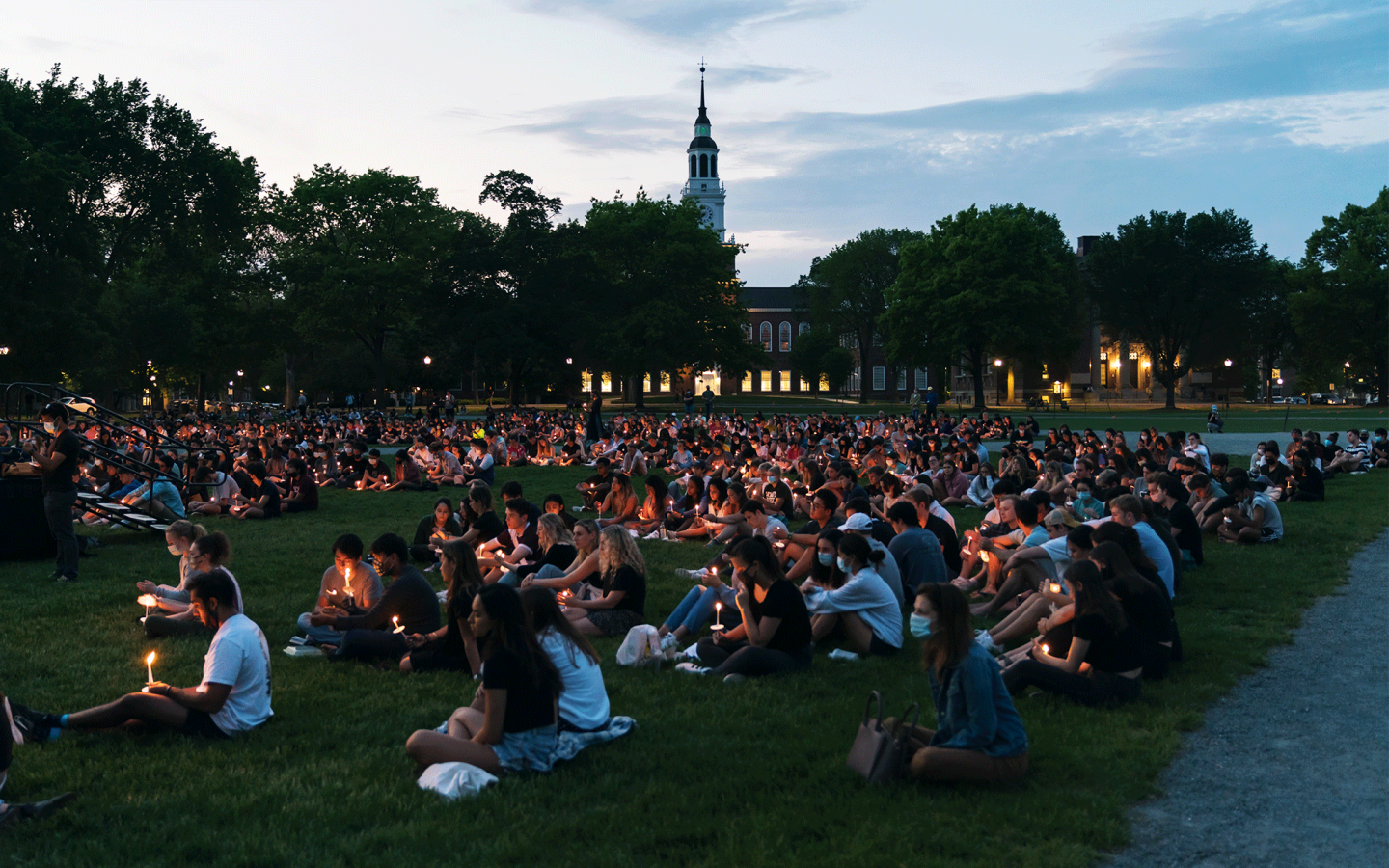 The stresses of college can make life feel overwhelming for students, and nationally, a high percentage report that they have experienced symptoms of anxiety and depression. Meanwhile, the demand for college counseling services nationwide has grown exponentially in a time when student mental health issues are increasingly severe and complex. For context, counselor-clinicians at the Dartmouth Counseling Center managed an average of 3,000 visits per year in the early 1990s. Today, the counseling staff sees more than 9,400 clinical encounters each year.
Recognizing this increased need for mental health support on campus in general, and in particular during and after the pandemic, Dartmouth prioritized mental health programs and services for students as a key component of The Call to Lead campaign. Many in the Dartmouth community have stepped up in support of existing initiatives, while others are exploring how innovation and entrepreneurism can play a part in finding new solutions.
Bringing an entrepreneurial approach to mental wellness
Karyn '87 TU'91 and Lawrence TU'90 Calcano P'18 P'24 have seen the impact that mental health issues can have on families. After making a 2019 gift to Dartmouth's first mental health campaign, they established the Calcano Family Fund for Mental Health and Wellness at Tuck in 2022. (Lawrence is a member of the Tuck board of advisors, while Karyn has served on the Alumni Council and is a member of the Dartmouth College Fund Committee, a head agent for her class, and a district enrollment director.)
"Mental health issues are so pervasive, yet they don't have the same organizational representation that other diseases do," says Lawrence Calcano. "Historically mental health is underrecognized and underfunded."
"When The Call to Lead was announced, we looked at the pillars of the campaign to see how we could best support Dartmouth," says Karyn Calcano. "There was some mention of mental health initiatives, but they weren't really a priority. By making an early lead gift in this area, we were proud to kick start the effort and make an impact that had a personal meaning to us. It is promising to see how mental health has become a top area of focus for the school and campaign since we made that initial gift."
The Calcanos were interested in taking an entrepreneurial approach to finding a solution that could scale up to meet the needs of a larger community—such as Dartmouth. "A school caring for the mental health of its students and faculty is an organization that will ultimately be more successful; it helps build a tighter community," Lawrence Calcano says. "We were helping to support one-to-one counseling hours with a previous gift," Karyn explains. "But we wanted to go beyond a linear gift and explore something that would exponentially increase the impact by leveraging technology."
The College has since invested in the UWill technology platform to support all undergraduate and graduate students' mental health. After a conversation with Matt Slaughter, dean of the Tuck School, they realized that a partnership held significant promise. Technological applications are being explored for the Tuck community in addition to wellness programming, peer counselor training, and in-person professional counseling.
The vision is to establish a defense of wellness care before a crisis occurs, while also supporting individuals with professional resources during and after a crisis occurs, and in non-crisis times as well. The Calcanos hope to help create a successful enterprise model that could be rolled out to other institutions to benefit the most people possible.
"We don't know where every dollar will be spent but we wanted to make it available to help Tuck create new initiatives," Lawrence Calcano says.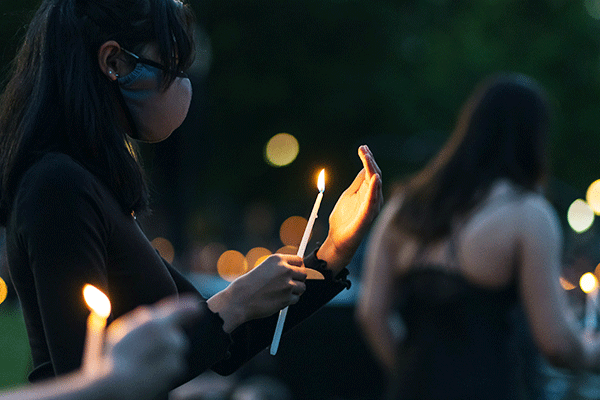 Dartmouth prioritizes outreach and support for students
In May 2021, The Young Alumni Campaign Advisory Committee created the Vox Clamantis Intergenerational Fund for Student Mental Health & Well-Being with a goal of raising $1 million to establish a permanent endowment to provide enhanced mental health counseling and outreach services for Dartmouth's students. Speaking about the importance of the initiative, fund co-chair Whitney Flynn '07 Tu'16 said, "There is something incredibly inspiring about touching the personal, the unseen, the emotional for so many students… we feel that mental health is the foundation that allows students to thrive during their undergraduate experience. We are rallying together to show all Dartmouth students that we see them in a dark moment and stand behind them to find their inner source of light."
Other efforts are making a difference as well:
Members of the Class of '88 created the Omondi Obura Fund for Mental Health and Suicide Prevention to support the Dartmouth College Health Service's mental health and suicide prevention programs with a focus on promoting a caring and inclusive community in which the stigma associated with mental health problems is reduced, and training members of the Dartmouth community as gatekeepers to recognize students at potential risk and refer them to appropriate services.
 
Dartmouth recruited a new five-member multidisciplinary team to deliver, assess, develop, and promote nationally recognized best practices in addressing mental health and preventing student suicide.
 
A $2 million Outreach Fund was created to provide flexible funds to address emerging mental health issues and meet student need where it is greatest each year.
 
The Mental Health Engagement Program Fund provided $250,000 in support for programming in the Dartmouth Counseling Center.
 
Dartmouth has also partnered with the JED Foundation for their four-year signature campus program to support emotional well-being and prevention of suicide and serious substance misuse as a campus-wide responsibility. Nearly 350 colleges and universities, including Columbia, Harvard, MIT, Princeton, Stanford, and Penn, are participating in the JED Campus program.
The groundswell of support from all corners of campus is inspiring and beginning to make an impact. But there is an abiding awareness that the problems of mental health care are deeply rooted, and the solutions will not be simple.
"There is no quick fix to the mental health struggles that many young people are experiencing, at Dartmouth and nationwide, and as a community we are coming together to make sure that all students have access to services and spaces where they feel welcome, and that nobody falls through the cracks," says Mark Reed, director of the Dartmouth Health Service.
Mental health is the foundation that allows students to thrive during their undergraduate experience. We are rallying together to show all Dartmouth students that we see them in a dark moment and stand behind them to find their inner source of light." –Whitney Flynn '07 Tu'16