Dartmouth Innovation & Technology Festival Announces Speakers and Programs
More than 500 people are expected to attend the weekend-long event that will bring together global experts, public policy leaders, students, faculty, and alumni for weekend of provocative discussions, a new facility dedication, and community celebrations, all focused on innovation, collaboration, and the art of the possible.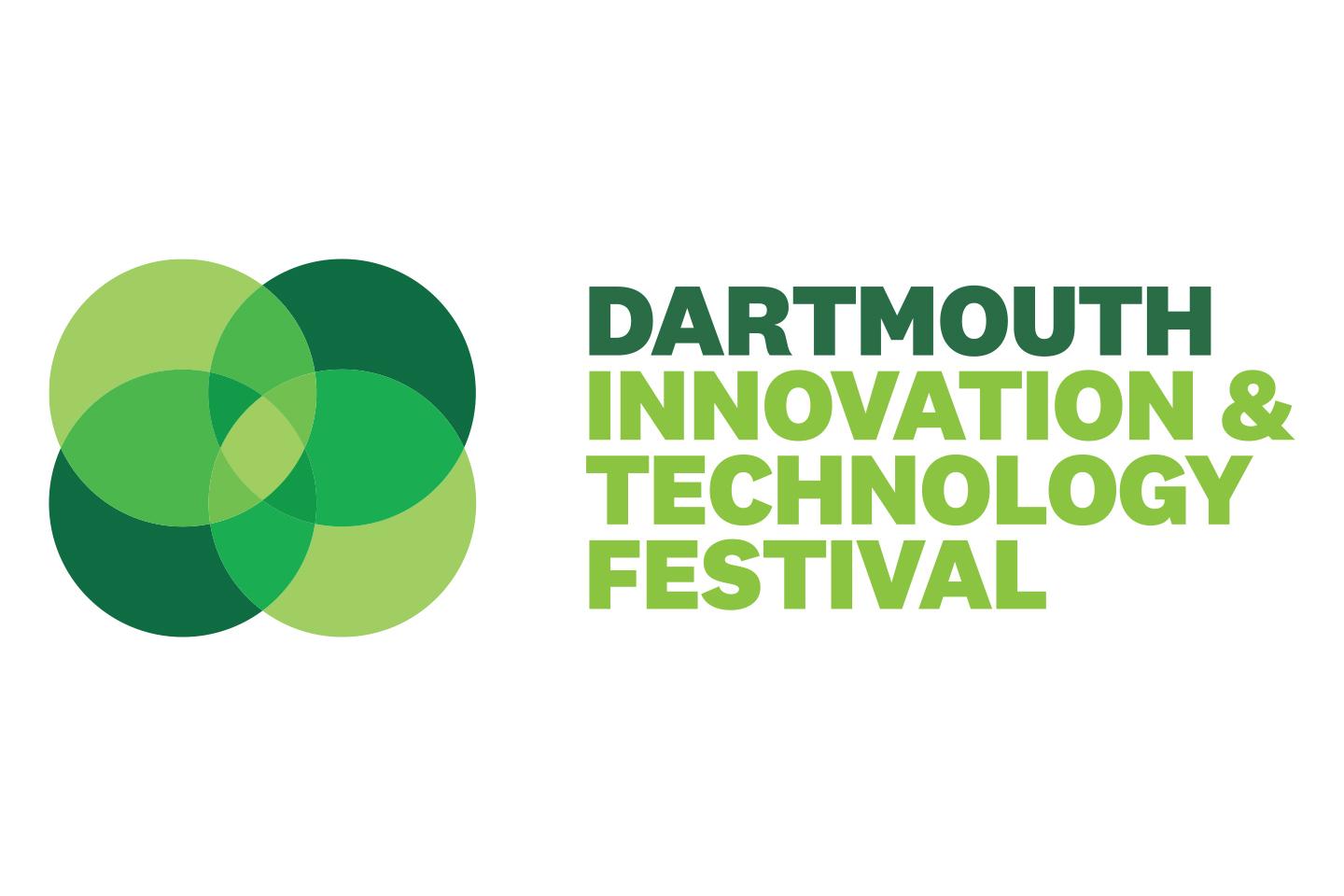 Dartmouth has announced the program for the Innovation & Technology Festival, a celebration and grand opening of the College's expanded West End of campus, scheduled for Thursday through Saturday, May 12–14. The festival is open to the entire Dartmouth community, residents of the Upper Valley, and anyone curious about the power of technology to advance scholarship in all disciplines. All events are free of charge. More than 500 guests are anticipated.
The reimagined West End District adds 250,000 square feet of state-of-the-art teaching and research facilities as well as expanded faculties in computer science and engineering. It is funded by $500 million in investments through The Call to Lead Campaign and will spark learning and research at the intersections of science, technology, business, and the liberal arts.
Expert Speakers and Panel Discussions
Featured speakers for the weekend include alumnus and U.S. Senator Rob Portman, a co-sponsor of major legislation to foster US innovation; Freeman Hrabowski III, president of University of Maryland Baltimore County and a national champion for diversity in STEM fields; alumna and Ford Motor Company executive business analyst Kristen Morrow Johnson; and entrepreneur and alumnus Dave Girouard, co-founder and CEO of fintech lender Upstart.
The program kicks off Thursday with the One Dartmouth Start-Up Competition hosted by the Magnuson Center, where student entrepreneurs face off with their peers to pitch start-up ideas in a lively competition. The competition will culminate at the close of the festival on Saturday morning with the selection of a winner by a jury comprising national leaders in the entrepreneurial ecosystem: Errik Anderson, CEO and founder of Alloy Therapeutics; Caroline Hribar, COO of Bionic; and Geoff Ralston, President of Y Combinator.
Dartmouth faculty, alumni, and parents will participate in a series of panels and programs focused on the future of technology and innovation in numerous important societal arenas.
Is Crypto the Answer for the Sustainable Future of Global Commerce? A conversation with financial tech executives and Tuck alumni John Burnett and Akin Sawyerr , moderated by Tuck dean Matt Slaughter.
 
Putting Female-driven Innovation at the Center of an Equitable Healthcare System, a panel discussion with entrepreneur alumnae Kaitlin Maier, CEO and cofounder of Reia; Samantha Truex, CEO of Upstream Bio; Amogha Tadimety, cofounder and CEO of Nanopath; and Geisel faculty member Richard Barth, cofounder of Cairn Surgical Inc. This panel will be moderated by alumna Sherri Oberg, president and CEO of Particles for Humanity.
 
Confronting the Climate Crisis: The Sustainability Triangle will be a conversation with alumni Annie McLane Kuster, U.S. Representative from New Hampshire; Abby Hopper, president and CEO of the Solar Energy Industries Association; and Aly Jeddy, senior partner with McKinsey & Company. The panel will be moderated by alumnus Dan Reicher, former U.S. Assistant Secretary of Energy.
 
Finding the Angels in Our Machines: How Can We Make AI Work for Humanity?Alumni tech entrepreneurs Andrea Reisman Johnson, cofounder and CEO of Rally Reader and John Sargent, founding partner of BroadReach Group speak with Thayer Professor of Engineering Eugene Santos in a panel moderated by Professor of Math and Computer Science Daniel Rockmore.
 
Prêt-à-porter? Is Wearable Health Tech the Panacea for Better Outcomes? Alumni George Boateng, CEO and cofounder of SuaCode.ai; Jeff Bemowski and Justice Amoh, cofounders of Clairways Smart Lung Monitoring, and graduate student Maria Nyamukuru speak with David Kotz, Dartmouth provost and professor of computer science, about the future of wearable tech in health care.
 
Earth on the Rocks: What Space Ice Can Teach us about Life on our Planet Alumnus and astrobiologist Kevin Peter Hand and senior advisor for TPG Rise Climate Tracy Wolstencroft join Assistant Professor of Engineering Colin Meyer in a panel discussion moderated by Laura Ray, the Myron Tribus Professor of Engineering Innovation at Thayer.
The public is also invited to join the Dartmouth community for the dedication of the new 160,000-square-foot home of the Thayer School of Engineering, Department of Computer Science, and Magnuson Center for Entrepreneurship at 3:30 pm on Friday, May 14.
Community and Family Programs
In addition to academic panels and discussions, interactive community and family-friendly activities and programs to celebrate the grand opening of the West End will occur throughout the weekend. These include:
Formula Hybrid + Electric vehicle showcase and Dartmouth Formula Racing program exhibit on Tuck Circle
Tours of the Arthur Irving Institute tiny research lab
Undergraduate and graduate student research displays
The Class of 1982 Engineering and Computer Science Center and Arthur Irving Institute open houses
Montshire Museum experience for kids of all ages
Friday community picnic with food and live music
A special Friday night light show with student DJs, free food, and giveaways
Saturday morning fun run with former provost Joe Helble
Saturday food truck festival featuring local favorite food vendors
Interactive learning opportunities presented by the DALI computer lab, Dartmouth Sustainability Office, and STEM Robotix
Where to Find More Information
All festival programs are open to the public. Registration for the weekend is free and encouraged. Click here for a complete schedule of events and registration information.
About the West End District
The West End District, comprising the new Class of 1982 Engineering and Computer Science Center, Magnuson Center for Entrepreneurship, and Arthur L. Irving Institute for Energy and Society as well as the Department of Computer Science, Thayer School of Engineering, and Tuck School of Business, will foster new partnerships across science, technology, energy, business, and the liberal arts to create solutions to the world's most pressing problems.