Dartmouth Announces Challenge to Raise $8 million for Arts & Humanities Faculty
Endowment will support faculty at all levels and also target young faculty just beginning their careers.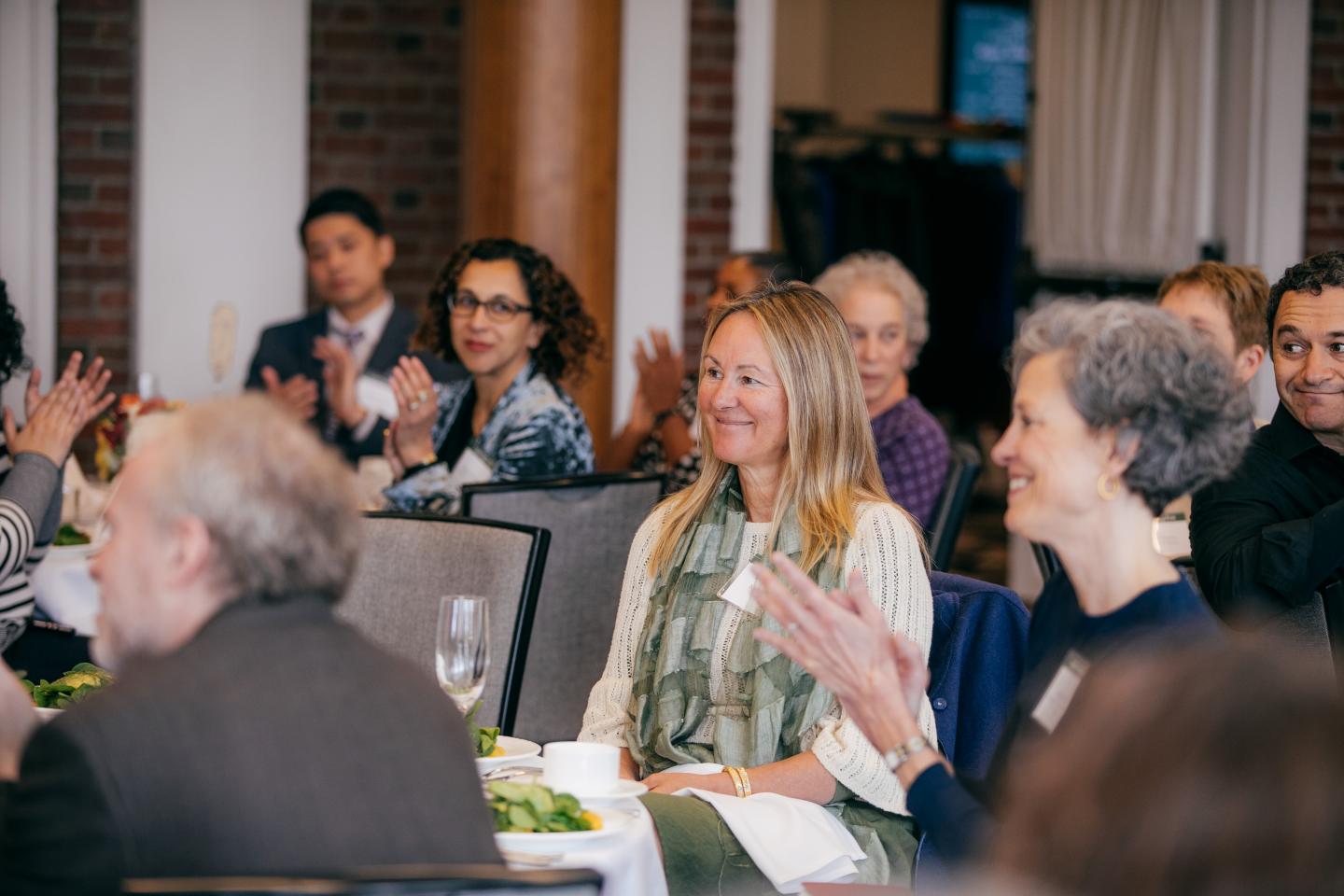 Kathy and Rick Kimball '78, long-time Dartmouth donors and volunteers, have made a $4 million challenge gift to advance the scholarship and teaching of faculty in arts and humanities and to provide startup funds for junior faculty in that area who are just launching their careers.
The Kimballs made their gift in the form of a dollar-for-dollar challenge, which, when fully realized, will provide an $8 million endowment to support faculty in perpetuity.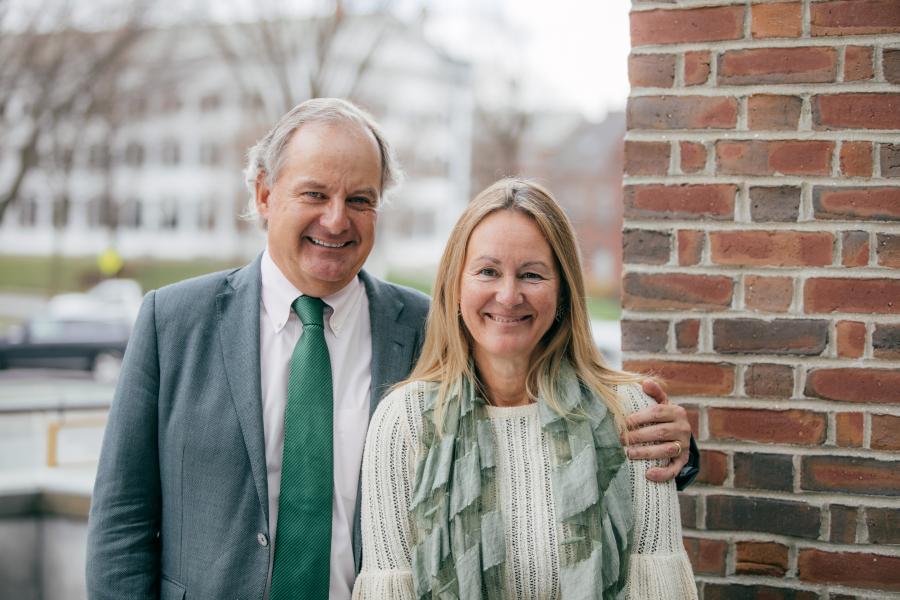 President Phil Hanlon '77 announced the Kimballs' gift to Arts & Humanities Division faculty on Monday, noting how it will enrich the the College's liberal arts programs and help prepare undergraduates for lives of leadership. 
"Critical thinking, a powerful ability to communicate, empathy, emotional intelligence, cultural humility—these are the skills that will serve our graduates for a lifetime," Hanlon said.
The Kimballs are among the co-chairs of The Call to Lead, the $3 billion campaign that Dartmouth announced this past Friday, and Rick Kimball is a member of the Board of Trustees. They said they made their gift to ensure Dartmouth continues to offer the finest undergraduate liberal arts experience.
"I was a history major at Dartmouth, and wouldn't change that for anything," Rick Kimball said. "The skill sets that I learned, the knowledge that I gained, I use every day in my job, even though it has little to do with history. That's the power of the liberal arts." 
At Dartmouth, faculty are teacher-scholars, equally committed to classroom excellence and purshing the boundaries of knowledge in their discipline. It's a demanding, time-consuming, and ultimately hugely rewarding educational model—for faculty and students—that erases the boundaries between classroom and hands-on learning. 
Through The Call to Lead campaign, Dartmouth is broadening its support for all teacher-scholars in the Faculty of Arts & Sciences, creating more opportunities to support them robustly throughout their entire careers at the College. With the support of alumni, parents, and friends, the College will provide faculty with additional financial resources for initiatives such as: incorporating innovative teaching models in their courses; leveraging advanced technologies to advance both teaching and scholarship; and, particularly important for new faculty who are just beginning their careers, establishing labs and studios.
The Kimballs' gift, expressly for the Division of Arts & Humanities, will help faculty excel as scholars in their field and as teachers in the classroom. It will also strengthen the College's ability to compete for topflight young scholars in the highly competitive world of top-tier higher education.
Associate Dean for the Arts & Humanities Barbara Will said the Kimballs' gift will benefit generations of faculty and students drawn to Dartmouth's high-touch model of education.
"With this gift, faculty at all stages of their career will have more opportunities to pursue innovative research projects and to involve students in their scholarship. It will fuel the discovery of knowledge and the exploration of artistic expression, and it will enrich our ability to attract top faculty," said Professor Will. "As part of the larger campaign, this is a crucial piece of Dartmouth's essential investment in a 21st century liberal arts education."
By structuring their gift as a matching challenge, the Kimballs are inviting others to join and support The Call to Lead campaign.
"There are thousands of Dartmouth alumni who feel just as passionately about the arts and humanities as Kathy and I do," Rick Kimball said. "This in an opportunity for them to invest in the academic programs that made such a difference in the educational experience of future generations of students."