Committed to Helping First-Generation Students
The first member of his family to attend college, Jim Payne is helping future first-generation students through a bequest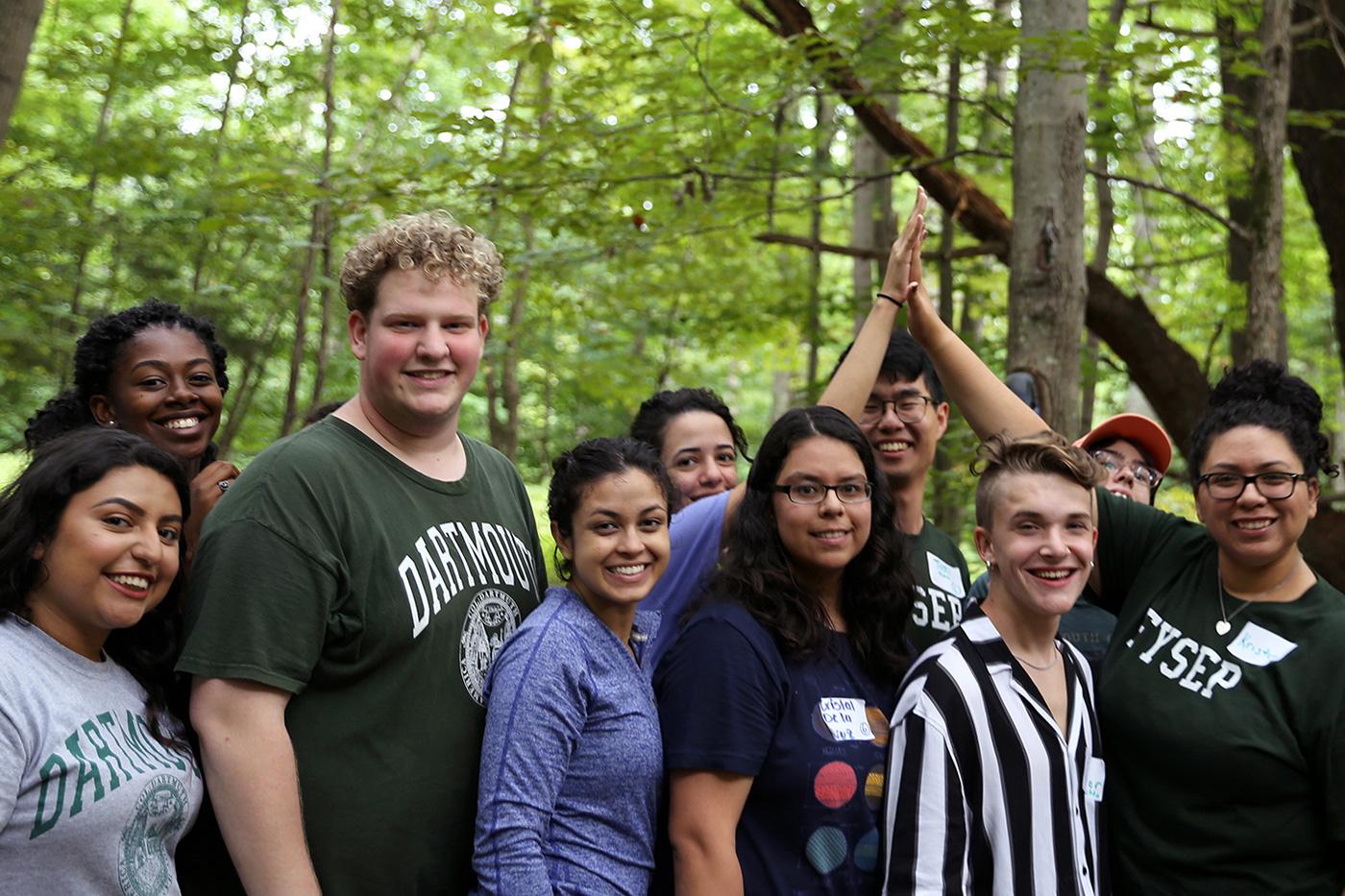 Jim Payne '68 has practiced environmental law in Minnesota for 40 years. A first-generation college student when he arrived on campus in the autumn of 1964, he believes topflight schools such as Dartmouth should create even more ways to recruit and support outstanding students who are the first members of their family to attend college. Jim is supporting The Call to Lead campaign priority to build a stronger campus community by remembering the First Year Student Enrichment Program (FYSEP) in his will. His bequest makes him a member of the Bartlett Tower Society, which honors individuals who include Dartmouth in their estate planning.
Can you talk about your early life?
I was born and raised in Cleveland, and we moved to Akron when I was in high school. My parents were salt-of-the-earth, middle-class people. Like many women of that era, my mom finished her education at high school. My dad had to drop out of high school when he was 14 to support his three brothers and mother, after his father died. He later got his GED. He always had wanted to go to college and become a doctor, but that wasn't possible.
How did you find Dartmouth?
The way I got to Dartmouth was serendipitous. While we assumed I would go to college, my parents and I expected it to be an Ohio college. I applied for a National Merit Scholarship in October of my senior year in high school. I was reading Robert Frost at the time. I had a Dartmouth catalog and thought, "Oh, this is the same country as Robert Frost's," so I put Dartmouth down as my first choice on the scholarship application. But then we continued looking at Ohio colleges. In January, I was awarded the National Merit Scholarship, and subsequently I got a letter from Dartmouth saying I would receive a letter of acceptance in April.
My dad and I thought we ought to come up and see the College. There was no highway then, so we drove up along the river in a blinding rainstorm in March and checked into the Hanover Inn. The storm passed, and I looked out our window at the inn with the moon shining on Dartmouth Row, and I said to myself, "This might be the place." Completely serendipitous.
Once you were here as a student, what about Dartmouth resonated with you?
Sometimes in a big public high school like mine, if you have an intellectual bent, you find yourself on the fringe. Dartmouth was a different experience. I remember helping build one of the freshman bonfires. I was standing on a railroad tie, and I looked up. There was a guy above me standing on a higher tie, and sticking out of his back pocket was James Joyce's A Portrait of the Artist as a Young Man. I thought, "I can be happy at this place. There's a pretty good balance here."
Do you remember some particularly influential professors?
My faculty adviser was Hans Penner, a professor of Asian religions, and he was very helpful to me. And there were so many other professors who were influential—John Rassias, Alan Gaylord, Peter Bien, Jim Sykes. All of them affected me in all sorts of ways, and it was because they really knew their material and they were dedicated to teaching undergraduates. We had Alan Gaylord over to our fraternity one weekend. We got a keg of beer, and he read The Miller's Tale to us in Middle English. It was marvelous—and hilarious!
What else stands out from your time as a student?
The nature of the Dartmouth community, the sense of tradition, and the realization that this community and its dedication to the liberal arts have been around for a long time. You realize here you have obligations to the future generations of that community. You are one in a long line. There have been people who preceded you, made things possible for you, and you need to help, in some way, to make things possible for the next generation.
How did your Dartmouth education affect your law career?
When I began practicing environmental law in the mid-'70s, we almost had to invent the field. We were crusaders. I shifted the focus of my work over time, so I could really get into the details of how to solve environmental problems. One of the things I learned is that there aren't two sides to these issues. There are generally six or seven sides, so to solve such complex problems you need to be able to understand all perspectives. There's a huge human component to solving them. Because of the liberal arts education that Dartmouth provided me, I was better able to understand how specific environmental issues fit within the larger scope of things.
Why did you decide to include FYSEP in your will?
I was a first-generation student, and I want to be sure that Dartmouth continues to accept first-generation students, and hopefully expands their numbers. I don't have any problem with Dartmouth creating an elite so long as it's an elite of achievement, of excellence, and of a commitment to the community, and so long as it's an elite that's open to everyone and not limited to students from a certain background or economic class. Supporting first-generation students is a way to achieve that and to provide upward mobility. I want to help these students succeed here.