Campus Community Invited to Celebrate Conclusion of The Call to Lead Campaign
May 16 Hanover event will highlight the impact of the $3.6 billion, eight-year global initiative and feature President Hanlon, Provost Kotz, deans, campaign co-chairs, and special announcements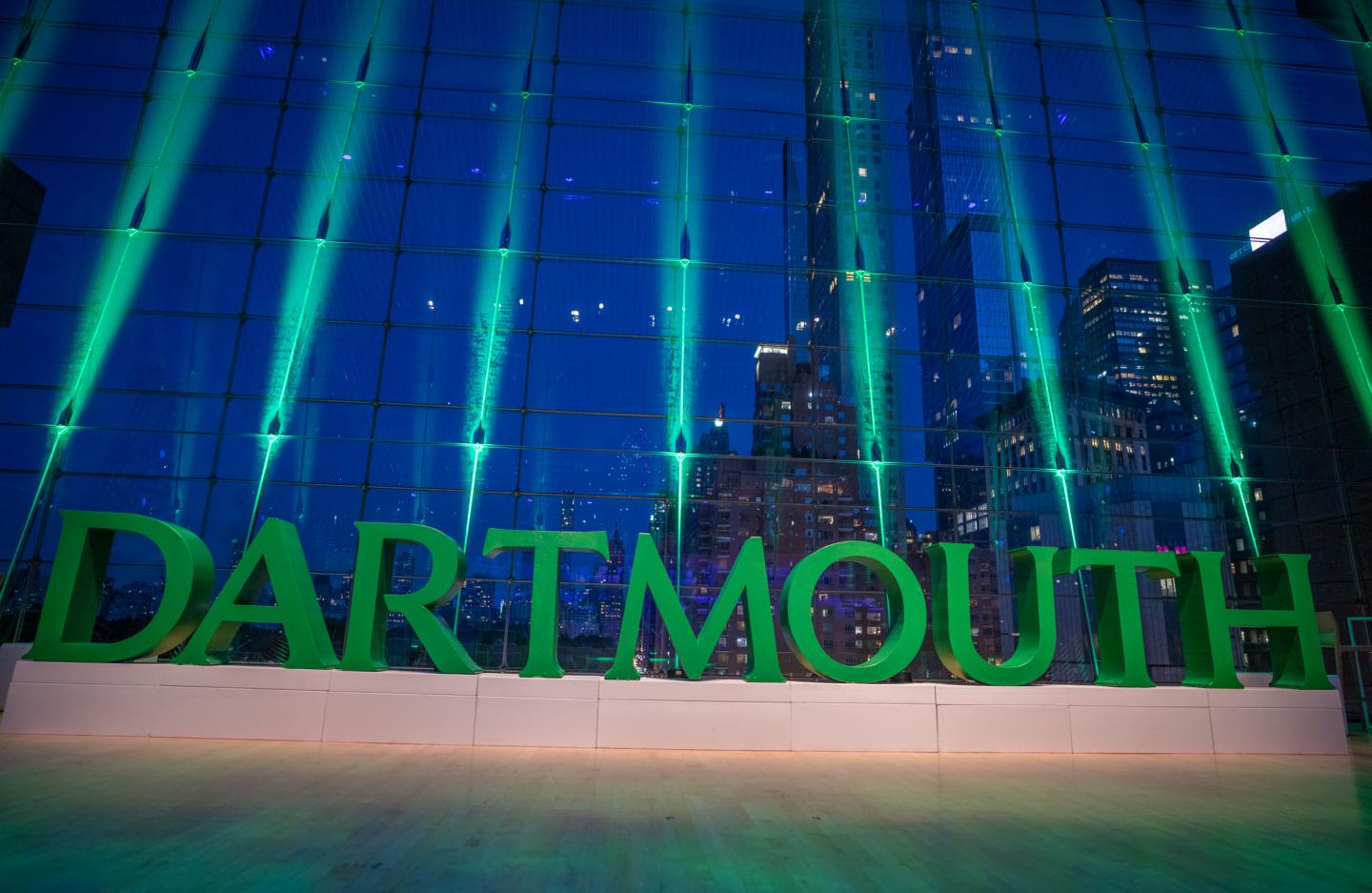 Dartmouth's worldwide tour to thank supporters of The Call to Lead campaign will return tomorrow to where it all began, as faculty, staff, and students—the very people who inspired this global effort to double down on Dartmouth's distinctive qualities—gather on campus to celebrate the campaign's success.

The entire campus community is invited to join President Philip J. Hanlon '77, Board of Trustees Chair Liz Cahill Lempres '83 TH'84, Provost David Kotz '86, all five school deans, as well as alumni and parent leaders on May 16 for a celebration of The Call to Lead campaign. The Hanover Inn Grand Ballroom gathering will celebrate the impact of more than $3.6 billion in charitable investments with a multi-media program, followed by a community reception.

As Dartmouth's most successful campaign in its 253-year history enters its final six weeks, President Hanlon will review the campaign's highlights and thank all faculty, staff, and students who have helped make The Call to Lead an unprecedented achievement—and special announcements are expected.

Registration for the Tuesday afternoon celebration at the Hanover Inn is required. Because of high demand and limited seating in the ballroom, the program will be livestreamed in two campus spaces—Loew Auditorium in the Black Family Visual Arts Center and Cook Auditorium—for those who are interested in joining the event remotely.

President Hanlon says the power of community has been paramount to The Call to Lead's success, inspiring faculty, staff, students, and alumni to work together and create an even brighter future for Dartmouth.

"I'm so proud that the investments we've been able to make as a result of The Call to Lead have helped us achieve the bold vision we set out for the institution in the earliest days of my presidency: to elevate the talent level on campus and the excellence of our academic work, thereby amplifying Dartmouth's impact on the world. 

"One by one, we have exceeded every campaign goal and expectation, resulting in record-setting investments in our academic enterprise, financial aid program, athletics, the graduate and professional schools, the Faculty of Arts and Sciences, and virtually every element of student life. 

"None of that would have been possible without the faculty and staff members across campus, in every school and department, who helped shape our vision, developed individual priorities, met with extraordinarily generous alumni and parent supporters, and implemented ambitious campaign-funded initiatives tied to leadership and impact.

"I hope that every member of the Dartmouth family here in Hanover will join us for this special celebration."

Several members of the Board of Trustees will attend the May 16 celebration, which will begin at 4:30 p.m. Campaign Executive Committee Co-Chairs Ellie Mahoney Loughlin '89 and Phil Loughlin '89, Laurel J. Richie '81, and Peggy Epstein Tanner '79 will also be in attendance. The event will feature a brief program, followed by a reception with hors d'oeuvres and music.

Dartmouth publicly launched The Call to Lead in April 2018 with a $3 billion fundraising goal. To date, alumni, families, and friends have committed more than $3.6 billion to the endeavor. Fewer than two dozen colleges and universities worldwide have raised more than $3.5 billion in a campaign, with Dartmouth having the smallest alumni body of these institutions. Dartmouth's previous campaign, the Campaign for the Dartmouth Experience, concluded in 2010 and raised $1.3 billion.

Many of the campaign's accomplishments are visible investments in more than 500,000 square feet of new state-of-the-art campus facilities, including completion of Dartmouth's innovation- and technology- oriented West End District; a series of new athletics facilities; renovation of Dartmouth Hall; and development of a dynamic Arts District. In addition to providing new spaces for teaching and learning, the campaign has significantly improved accessibility to many buildings and incorporated energy-efficiency measures in both new construction and renovation projects.

Multiple other investments are benefiting the Dartmouth community every day in countless ways, particularly in terms of affordability and academic excellence. They include the radical expansion of Dartmouth's financial aid program to improve accessibility through the elimination of student loans and the expansion of need-blind admissions to all undergraduates; as well as recruitment of 30 new faculty through the Academic Cluster Initiative in 10 areas of growing distinction and global impact and the creation or expansion of multiple interdisciplinary research institutes and centers.



Members of the Dartmouth community still have time to participate in The Call to Lead campaign, which will conclude on June 30, 2023. Supporting the Dartmouth College Fund (DCF) and the annual funds of the professional and graduate schools is a top campaign priority through the end of June, when Dartmouth's fiscal year ends. The DCF is one of the primary sources of financial aid for undergraduate students.