Answering the Call to Care
A wellness center, a growing team of counselors, and a prioritization of student mental health—all made possible by alumni generosity.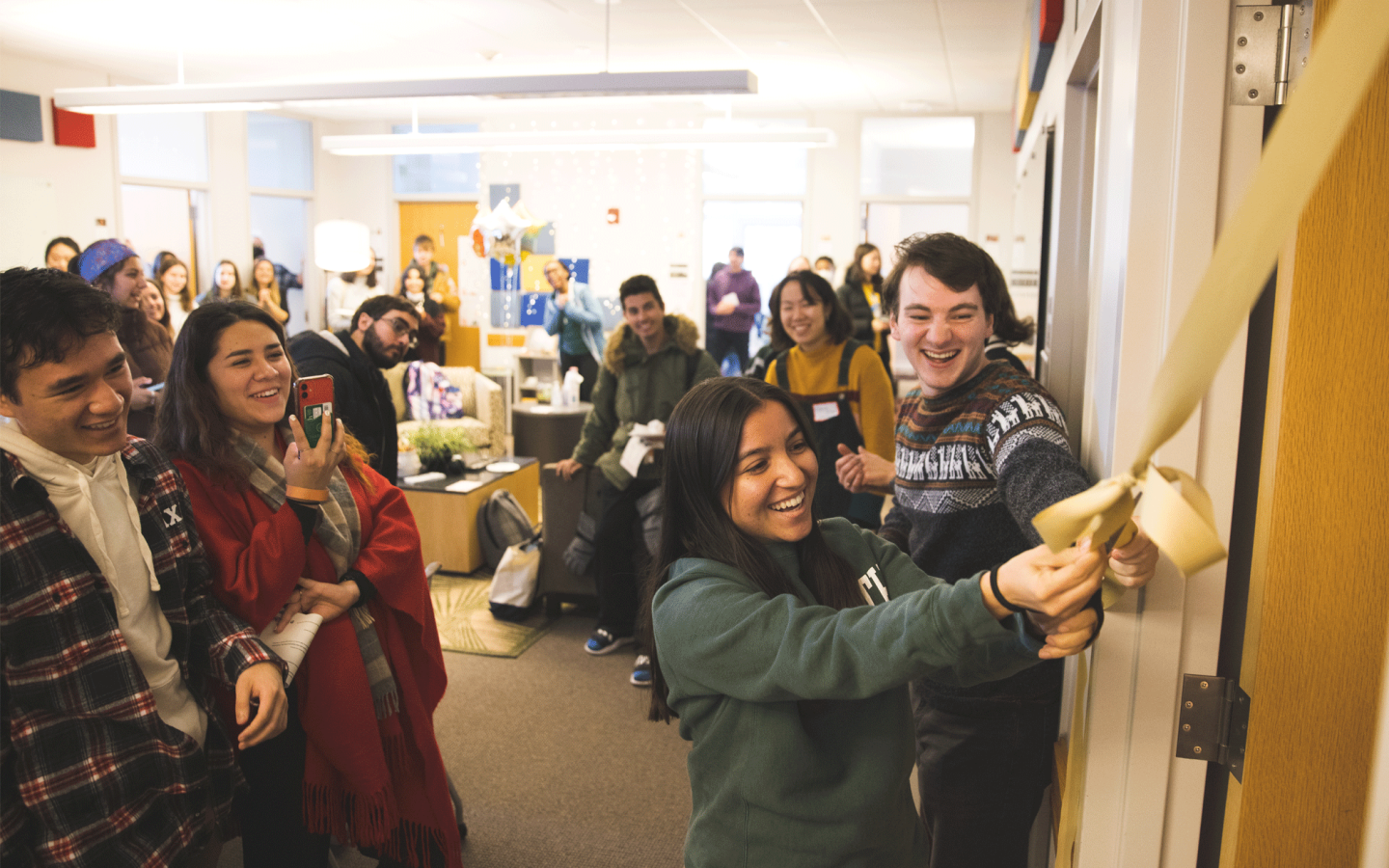 After a tough day, a hard time, a moment of crisis, students always have somewhere to turn—the Dartmouth community has made sure of that.
Friends, family, alumni, and others have generously supported multiple mental health-related campaign opportunities in The Call to Lead campaign, gifts which have expanded the existing mental health and emotional well-being resources the College has to offer.
Students, whether undergraduate, graduate, or professional, have access to the Counseling Center, the Student Wellness Center and its new Tranquility Room, and a wide range of other resources available: the Headspace app, telehealth via UWill, the suicide and crisis lifeline, mindfulness groups, and more.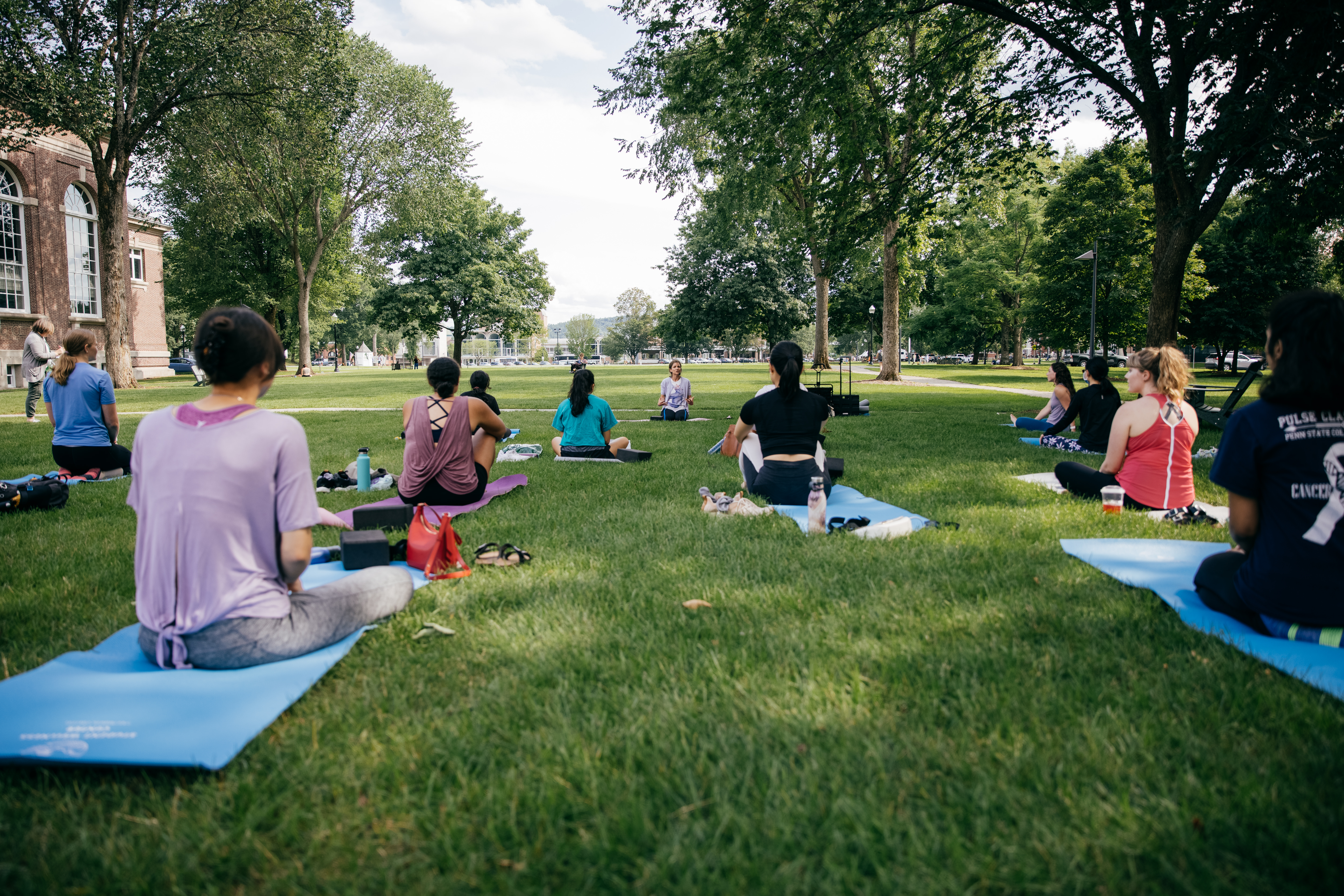 Ground Covered with The Call to Lead
Enhancing mental health services on the Dartmouth campus is a campaign priority. More than $980,000 has been raised to date for The Vox Clamantis Intergenerational Fund for Student Mental Health & Wellness, a fundraising effort led by the Young Alumni Campaign Advisory (YACA) Committee.
"This young alumni effort was driven by the recognition that every student needs to have access to timely counseling services as well as preventative care," says Ashley Donnenfeld Shackelton '05, chair of YACA and the fund itself. "The Vox Clamantis Fund provides a permanent source of funding for mental health services for Dartmouth students."
And permanent change is already being made. Gifts to the fund have enabled the hiring of six additional counseling staff members, increasing the clinical staff by over 50 percent in the last fiscal year. The Counseling Center now offers a diverse, qualified staff of 16 to serve students of all demographics and backgrounds and provide immediate urgent care and prompt non-urgent care—within five days of seeking an appointment.
 
By the Numbers:
All counselors have expertise working with low-income and international students

5 counselors have direct prior experience working with international students as focus populations

7 counselors identify as part of the BIPOC community

4 counselors identify as part of the LGBTQIA+ community

2 counselors are international

3 suicide prevention specialists anticipated to join the staff (2 in Counseling Center, 1 in Student Wellness Center)
Easy access to professional counseling, especially staff with whom the students feel comfortable, is one crucial component of ensuring students feel safe and supported throughout their time at Dartmouth.
"Our expanded counseling staff has allowed us to provide care to more students," says Heather Earle, psychologist and director of the Dartmouth College Health Service. "Counseling can help students through crisis, encourage them to reflect on their behaviors, or simply serve as reminder that someone is always there to lend an ear."
The Call to Lead campaign has prioritized  numerous other mental health initiatives, including the Mental Health Innovation Fund, the Mental Health Program Fund, opportunities  to endow counselor positions, and support for other funds such as the Omondi Oburi Fund for Mental Health and Suicide Prevention.
Additional Funding for Mental Health
Other funding has factored into this expansive offering of resources. In the fall of 2021, the College forged a partnership with the Jed Foundation, a nonprofit focused on emotional health and suicide prevention for teens and young adults.
Additionally, the Student Wellness Center has just opened a new space, the Tranquility Room, funded in part by an American Eagle Future Together Grant of $10,000 secured by Jessica Chiriboga '24, student government vice president and chair of the Student Mental Health Committee. The newly unveiled room boasts massage chairs and weekly visits from therapy dogs. Every asset contributes to a well-rounded mental health approach for the College community.
Expanding Resources, Lasting Impact
While great strides have been made, there's always work to be done, and more resources to offer to make Dartmouth the most caring environment it can be. Earle emphasizes the necessity to continue developing these resources, a feat made possible by alumni donations and community support.
"It's important we offer the campus community the most expansive resources we can," she says, "and this funding allows us to continue that growth."