"Alma Mater Means Something to Me"
The award-winning author and historian Annette Gordon-Reed talks about the liberal arts, leadership, and why Dartmouth matters to her.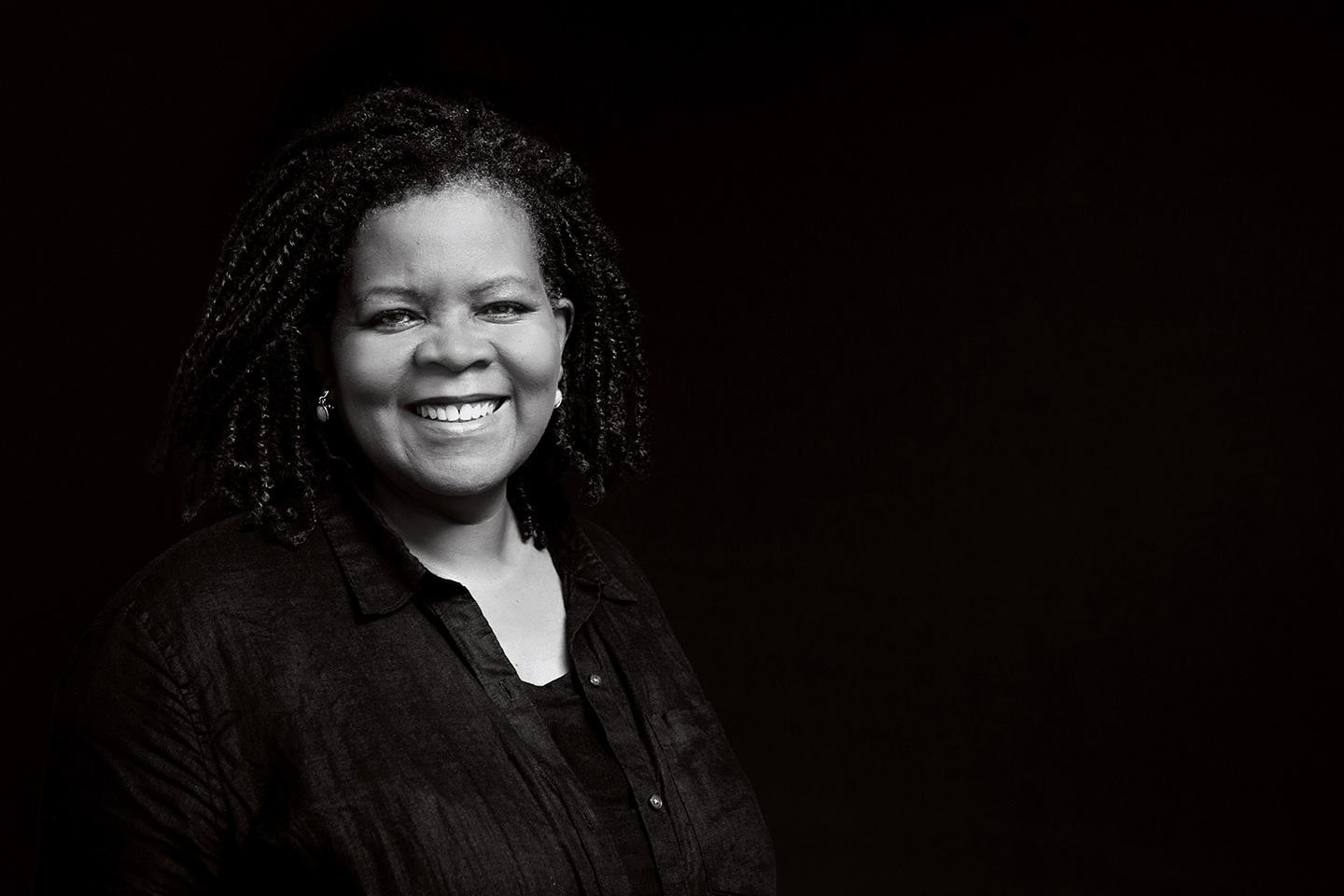 Annette Gordon-Reed '81 is the Charles Warren Professor of American Legal History at Harvard Law School and a professor of history in the Faculty of Arts and Sciences at Harvard. Recipient of the National Book Award, a Pulitzer Prize, a MacArthur fellowship, and the National Humanities Medal, she served as a member of the Dartmouth Board of Trustees from 2010 to 2018.
---
As someone who teaches college students, what do the liberal arts mean to you?
The liberal arts are fundamental. They're a way of broadening the mind, not just in terms of your career but in terms of living your life. They help you ask questions and give you a reference to what has gone on in the world while keeping you grounded.
Can you talk about the critical thinking skills you developed at Dartmouth?
My professors were very keen about precision, argument, clarity of style. I can remember writing papers and rewriting papers, and getting comments and doing it over and over again—which is how you learn how to be a good writer, by the way. This idea of doing it until you get it right, working as hard as you possibly can, came through clearly. At the same time, these were people who really cared about me. I'd come from a small town in Texas. I was far from home. I had no family up here. The professors and administrators here made me feel as if I were at home, and I believe that really helped spur my intellectual growth.
Can you cite some Dartmouth teacher-scholars who made a real difference in your life?
Heide Whelan, Leo Spitzer, David Roberts—those people were very important to me in modeling behavior that made me realize that I wanted to become a scholar. I didn't think of becoming a professor right away, but I wanted to be a scholar in the sense of being a person who stayed curious about the world.
Leadership is one of the big goals in the campaign. Is that important to you?
Leadership, to me, is living by example. Showing people by example. Setting a good example. Leadership is also about preparation, coming to a school like Dartmouth and using all of its resources. I can't think of any other place better suited to give students the opportunity to lead. The size of Dartmouth, the scale of it, gives people an opportunity to do things in ways that you can't in institutions that are much larger and don't have the kind of focus that we have.
What about The Call to Lead enthuses you?
What excites me about the campaign is the prospect of bringing Dartmouth even more to the world—of Dartmouth being the kind of institution that it is, but becoming even more so. In higher education, if you're not moving ahead then you're losing ground, because there are lots of up-and-coming institutions. The thought of bringing Dartmouth to the world, and to the next level, is what really excites me. This is a moment for us to do something spectacular.
At the end of the day, why do you care about Dartmouth?
I care about Dartmouth because I was an 18-year-old person who came here from very, very far away, and it helped make me the person that I've become. I loved my classmates, I loved the area. Alma Mater means something to me. That's why I love Dartmouth. It set me on a road that has been very satisfying.