Accessing the Full Dartmouth Experience
Through a historic investment in financial aid, Dartmouth seeks to create a diverse student body that reflects the world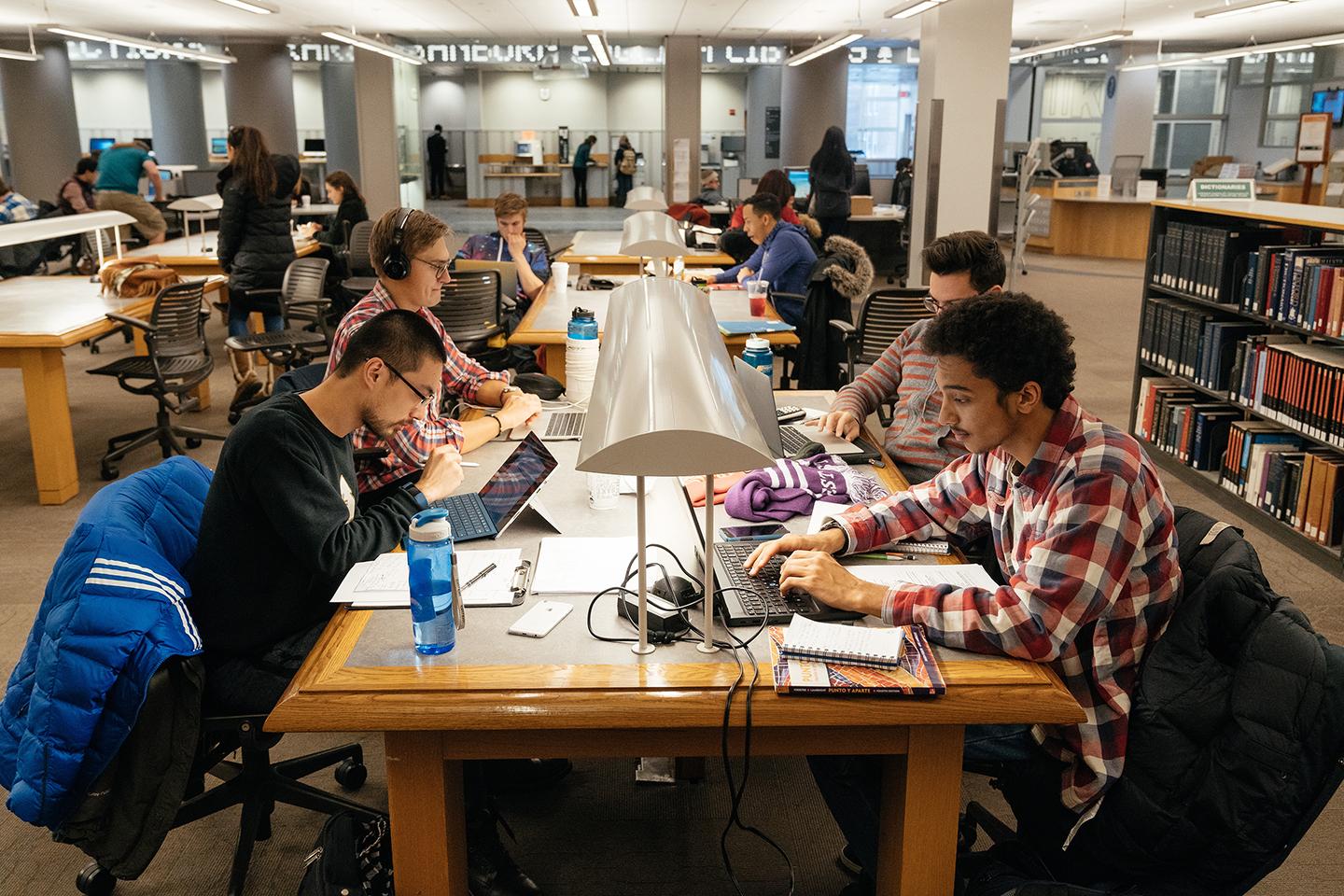 With a $500 million goal for financial aid, Dartmouth is poised to be one of only a half dozen institutions of higher education that offer comprehensive need-blind admissions and meet 100 percent of demonstrated need—so all undergraduates are admitted based on ability, not ability to pay.
This ambitious initiative will strengthen Dartmouth's commitment to bringing together students from different backgrounds—socioeconomic, cultural, geographic—creating a richer learning experience for all students.
Dartmouth not only intends to maintain its policy of need-blind admissions for domestic students, but also to eliminate the Dartmouth student-loan burden for all families, expand need-blind admissions for international applicants, and provide support to make off-campus study more affordable for financial aid recipients.
"Once we achieve our campaign goal," says Dino Koff, director of financial aid, "it will transform the financial aid picture at Dartmouth, strengthening our commitment to accepting outstanding students from all backgrounds. It will put Dartmouth on the map as having one of the most robust financial aid programs in the country, strengthening scholarship offerings for students and making international study much more affordable. It's a very exciting time for Dartmouth."
The campaign goal of $500 million for aid includes an $80 million initiative to eliminate loans from all Dartmouth financial aid packages. To date, Dartmouth has raised more than $20 million toward this goal. When this initiative is fully realized, Dartmouth will join a group of only 16 institutions in the U.S.—including Harvard, Yale, and Amherst—to offer a no-loan option to every student. Today, about 50 institutions, including Dartmouth, offer a no-loan policy for lower-income families.
In addition to eliminating loans, Dartmouth seeks to:
Increase scholarship awards to students.
Extend need-blind admissions to all international citizens.
Provide full financial aid for off-campus study—55 percent of all Dartmouth undergraduates study abroad—and other off-campus learning programs.
Increase financial aid for the professional schools to attract top student talent. The Geisel School of Medicine has a $20 million goal to support scholarship endowment; the Tuck School of Business has a goal of $40 million towards student scholarships; and Thayer School of Engineering plans to double the size of its student body, raising scholarship funds to support this effort.
"There's a lot of excitement within our financial aid team, knowing we will open even more doors to our students once the new policies are in place," says Koff. "Our team recognizes how important going no-loan is, and how important need-blind is for all students, domestic and international."
Providing full support for students who want to participate in off-campus programs, so the cost of a term in France or South Africa is the same as a term in Hanover, will be a powerful recruiting tool, says Koff.
"Unfortunately, we see students who are accepted into off-campus experiences only to drop out because they feel it's a stretch for them to take out another $1,700 in loans to participate in these programs," he says. "With our new policy changes, students will choose what programs are best for them without looking at cost.
"If you talk to any member of my team," Koff adds, "they will tell you the impact of all these changes—greater access and affordability—will be incredible."