$1.5 Million Dollar-for-Dollar Challenge for International Scholarship Endowments Through June 30
Gift celebrates halfway point toward expanding need-blind admissions to all, including international undergraduates.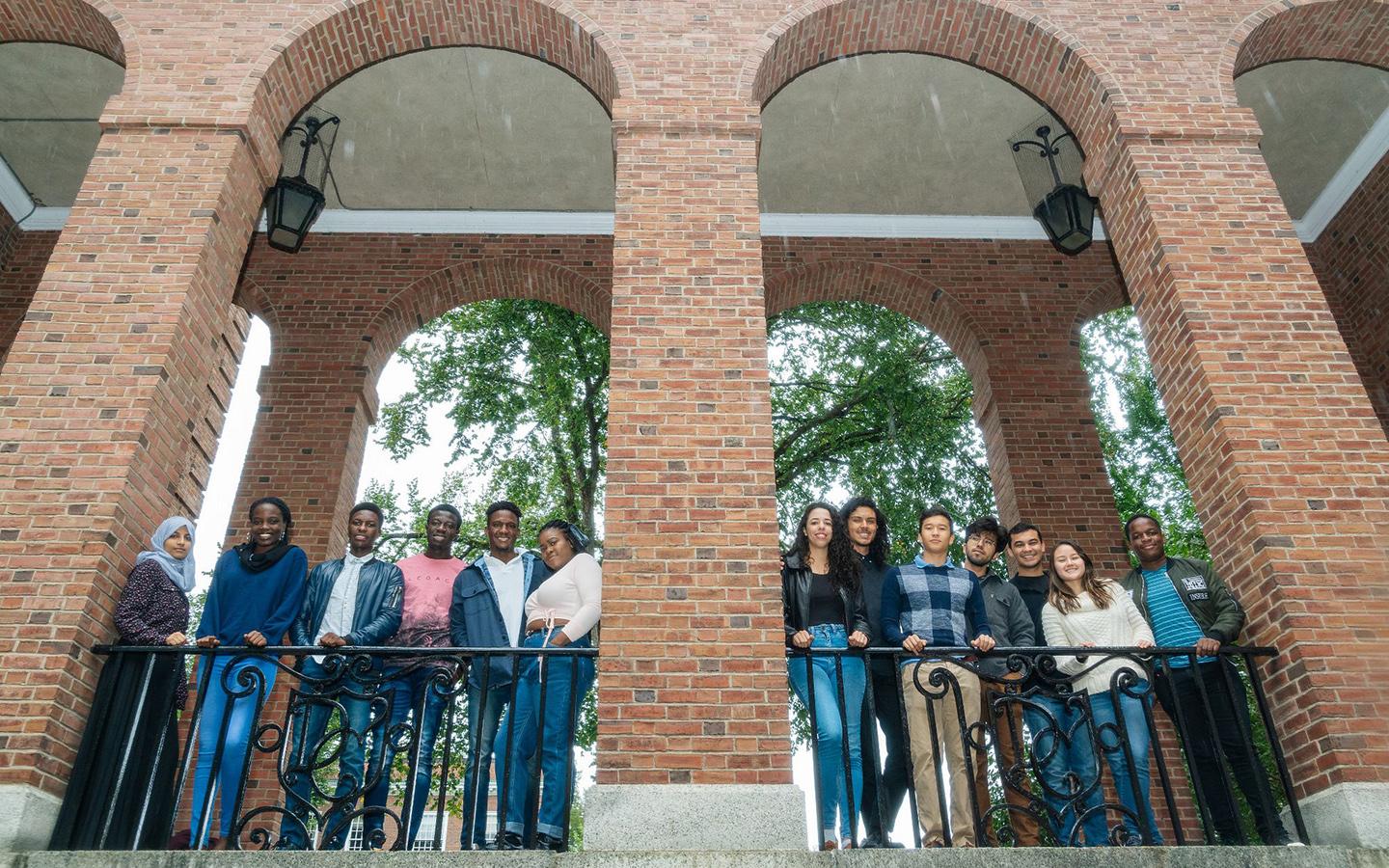 In recommitting The Call to Lead Campaign to access and affordability last year, President Hanlon cited Dartmouth's ambitions to compete for undergraduate talent globally with the best-resourced universities around the globe, including Yale, MIT, and Stanford; and such esteemed international institutions such as the universities of Cambridge, Oxford, and Toronto, and Peking University.   
He underscored the opportunity to elevate Dartmouth's global profile if the campaign achieved the goal of expanding need-blind admissions to all students, including international students. Dartmouth would be one of just six US higher education institutions to make that extraordinary commitment to access.
A newly announced challenge gift from an anonymous donor wishes to celebrate the progress made against that strategic goal by committing $1.5 million to match any new commitments to endowed undergraduate international scholarships by December 31 on a 1:1 basis.   
The gift hopes to spur the international scholarship campaign past the 50% mark toward the $90 million target to implement the change. Commitments to date total $45.73 million from alumni and parents across Dartmouth's global community, including Asia, Latin America, Canada, Europe, the Middle East, and Africa. Dartmouth's international community has emerged as a supportive community for the Call to Lead, with giving from international alumni up more than 500% over Dartmouth's prior campaign.
"We are committed to making Dartmouth a truly global institution," says says London-based Dartmouth trustee Ric Lewis '84, a member of The Call to Lead Campaign Executive Committee. "This generous gift sends a strong signal to the entire community that we are within reach of making that goal a reality."
Support for the initiative is not limited to international donors: a major commitment by Bob and Dottie King to expand the King Scholars Program in 2015 kicked off the international scholarship effort.
While gifts from all regions are supporting the effort, the 10,000 alumni and parents in Dartmouth's international community have made "need-blind for all" their top priority.
"For Dartmouth to be a basecamp to the world, the world must be represented at Dartmouth," says Hong Kong-based Stan Chou '93, co-chair of the Asia Pacific Regional Committee. "The student talent in our regions is phenomenal. Once candidates learn about Dartmouth's unique educational proposition, its appeal is strong. If we went need blind, it would change the game and widen circles of interest exponentially." 
Any new, documented endowed scholarship commitment made between today and December 31 is eligible, including discrete endowed scholarships for international students or gifts of any amount to the International Student Scholarship Fund. In recognition of each new commitment amount, the challenger will contribute an equal amount to the International Student Scholarship Fund.