First-Year Student Enrichment Program Prepares Students for Success
Pre-orientation session levels the field for first-generation students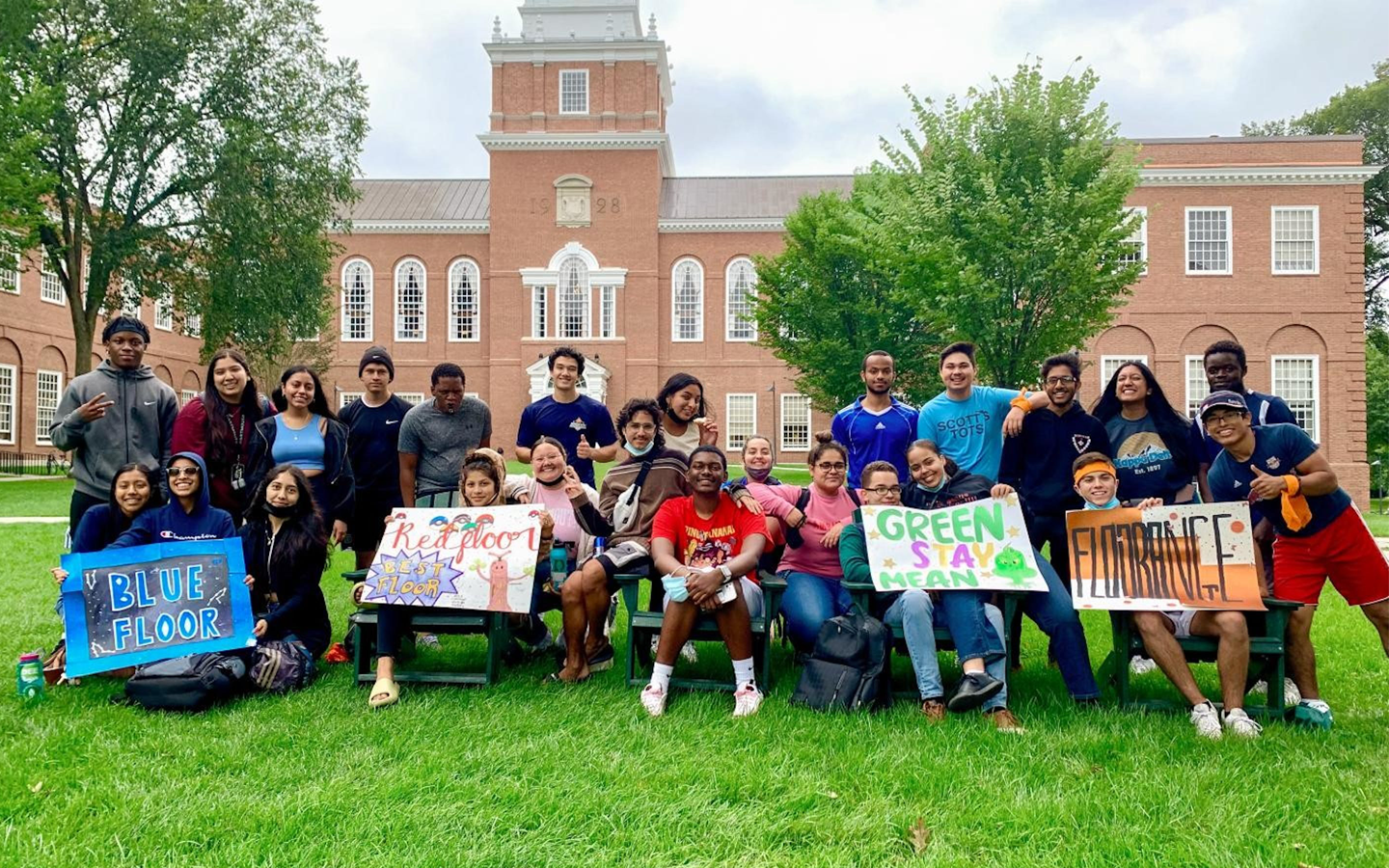 The Dartmouth campus is coming to life as students return for the September 12 start of fall term classes. But a special cohort of First-Year Student Enrichment Program (FYSEP) students has been meeting daily since August 6 for a four-week introduction to Dartmouth. Hailing from across the U.S. and 30 other countries, these 88 students are the first among their families to attend college. They are learning about dorm life, building new skills, and discovering their favorite spots on campus to study, exercise, or just hang out.
A typical FYSEP day involves scheduled classes in the morning and early afternoon, after which students can choose optional classes or activities designed by older undergrads, many of whom are FYSEP alumni. The choices might include a pick-up soccer game, a poetry writing workshop, perhaps a campus tour of LGBTQ-friendly spaces. Students also have ample "intentional time" to socialize on their own.
Jay Davis, director of the FYSEP summer program since its inception in 2009, says students arrive with many questions about the academic and social challenges of attending Dartmouth. "'What's it like to live in a dorm with a roommate? How do I communicate with my professors and get to know them?' They are curious about Dartmouth culture, the weather in Hanover, even what kind of food they will find here," he explains. Davis also heads the First-Generation Office at Dartmouth.
The FYSEP program expanded in 2020 from its original five-day format to a comprehensive four-week program, thanks to donors who have committed nearly $16 million to smooth the transition for first-generation undergraduates about to begin college life.
The four-week format allows students more class time and more opportunities to connect as a community and get to know the campus. In addition to the pre-orientation program, FYSEP provides advising, an introduction to campus resources, and peer-to-peer mentoring. The longer session also allows students to develop a greater comfort level with participating in a Dartmouth class before the grading period starts, Davis notes.
Courses, Connections, and Community
Samantha Palermo '24 attended FYSEP in 2020. Due to the pandemic, the program that year took place completely online.
"I was able to take three courses—a humanities course, a STEM component, and a class called Create (Y)Our Dartmouth, which showed us how to make the Dartmouth experience our own while also contributing to the College. There were also seminars on how to interact with professors, an introduction to the Academic Skills Center, and community building, with fun ways to connect with mentors and other students.
"FYSEP taught me how the organizations on campus could support me, gave me the skills to talk to my professors, and gave me a community and support structure I could fall back on."
FYSEP's support network continues well beyond the scheduled session, Palermo says. And for her, the program opened the door to more involvement. "Even after the program ends, mentors are still there to help you. I thought this would be for just four weeks and it's over, but now I'm working in the First Generation Office as the student director of events and programming," she says.
Dartmouth is better with you here
Each FYSEP student's story is different, but as a group, "They have a personal insight into the economic inequities in our society, and they are motivated to learn how to remediate these problems, for their own families, but also for society at large," Davis explains.
"Probably the most important thing for each student to take away is this: You belong here. And Dartmouth is better with you here because of the lived experiences you bring with you.
"That's a big paradigm shift for our students," Davis says, "and it's one of our most important objectives."